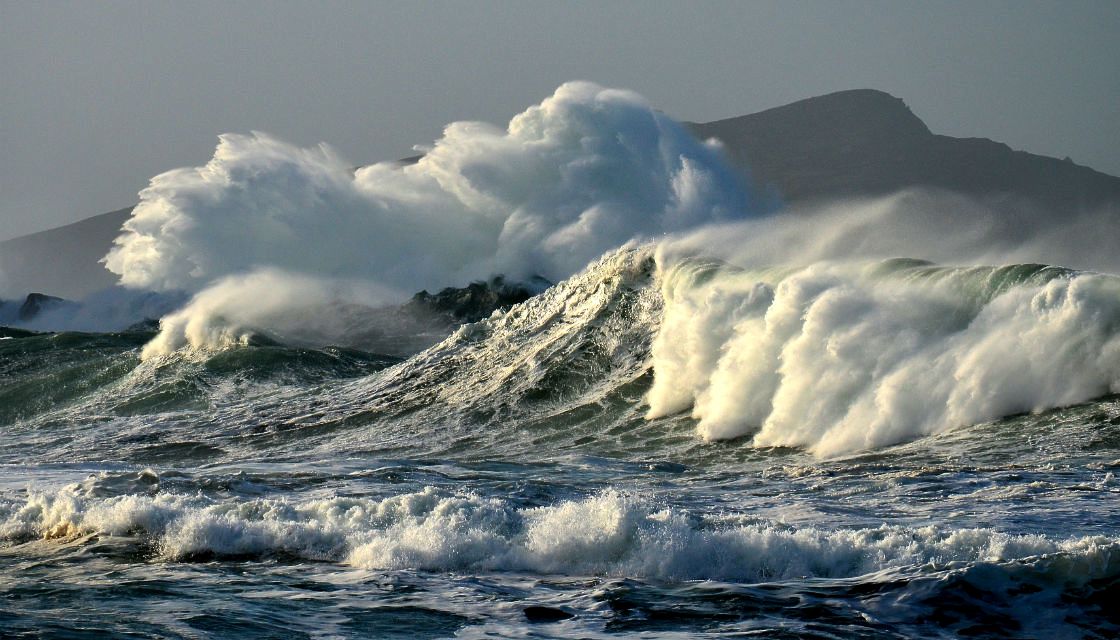 Volume XIX, Issue 42
Untangling My Mess
…by Janet Perez Eckles
One hot summer day, my friend's Dad grabbed his fishing pole and called out, "Okay everybody, get your poles and get in the boat." His five kids climbed in a small boat. It rocked and swayed as all settled in their seats, fishing poles in hand. "When we're out a bit farther, cast your lines."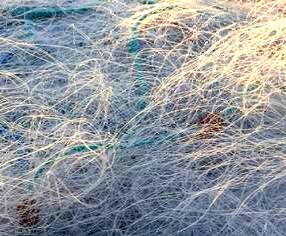 As they reached their destination, five poles swung back, then forward. In seconds, there was a tangled mess. Lines wrapped around necks, arms, and other lines. Their Dad shook his head. "Silly kids, what are you doing? You need to know the direction before you cast your lines."
Isn't that the way of the world? We rush out into the waters, filled with expectations to catch the best…a little peace, security, freedom, even fun. But riding the waves of life often brings uncertainty, fear and disappointment. Before we know it, we are tangled in a mighty muddle.
Jesus wants us to cast our burdens on Him.
What went wrong? We missed something…the direction, place, or timing. The world brings no solutions. Family and friends are not able to help. So we turn to our own wisdom. But no luck. It drowned in the undercurrent of negative emotions.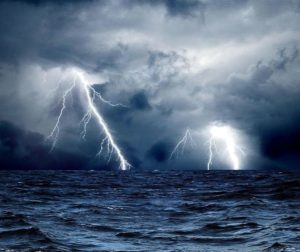 Days are rough, nights unbearable, and frustration swells. But if we will be still, we can hear the instruction of all instructions…the call that turns it all around and brings freedom from the crazy chaos: Cast all your burdens on Jesus because He cares for you. 2
When I rode the boat of grief after our youngest son was tragically killed, I was a tangled mess of sorrow and cried out to God. One by one, He untangled the clutter of emotions and took on each ounce of my heartache as I purposefully cast it all to Him.
God can and will untangle all our messes.
When our eyes are fixed on God's direction-Jesus, His arms, and His love, pure and abundant-everything changes. Let me give you a gentle nudge…don't hold back! Cast it all to the Lord because He does care, does provide, does protect, and has the answers we fish for.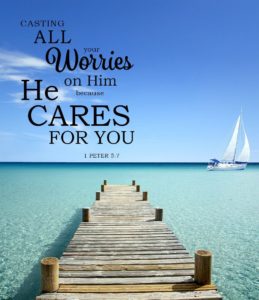 Maybe you're in that boat right now, and while searching for answers, a storm broke loose. Thunder claps above, and the skies have turned black. That's the perfect time to cast those burdens out to Him. No tangling of lines, no confusion, no mess. Only peace, lasting and certain.
Can you see blue skies between the clouds? Can you hear His whisper? He's smiling, with outstretched arms to receive your heartache, catch your fear, soothe those anxious moments, and calm the tremor that rattles your soul.
Seeing the best of Life,
Janet
Though blind, Janet Perez Eckles continues to inspire thousands to see the best in life. She is an international speaker, writer, and #1 bestselling author of Simply Salsa: Dancing without Fear at God's Fiesta . Her passion is to point others to Christ so they can walk under His light of victory.
To find more encouragement from Janet, check out her blogs at www.janetperezeckles.com .
Footnotes : (1) Read Psalm 55:22a. (2) Read 1 Peter 5:7.
Pictures : Banner Shot: Crashing Waves, Getty Images Images.