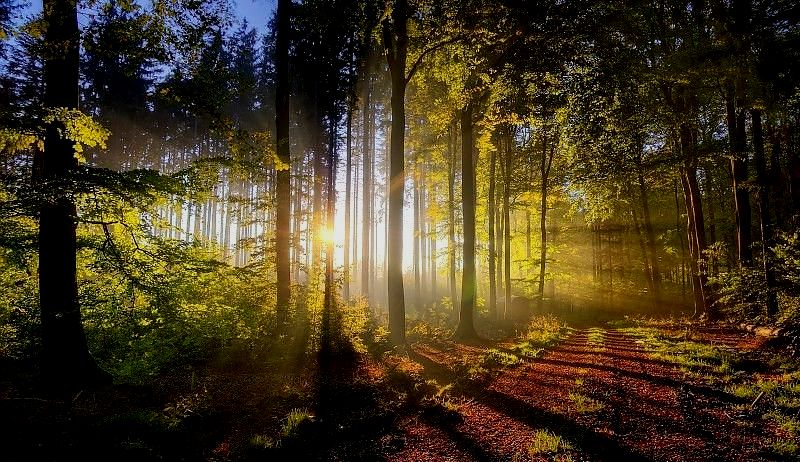 Volume XIX, Issue 40
A Matter of Faith
…by Chuck Graham
Faith is an interesting thing. The English word…like so many English words…has various definitions. Depending on the context, faith can refer to seeing, grasping, or understanding, each based on physical experience. We have faith the sun has risen because we see it is so.
But biblical Faith is quite different. It doesn't depend on our senses. This Faith, what the Ancient Greeks called pistis, is about conviction, trust, and certainty. These are based on spiritual experience. We have Faith the Son has risen because God's Spirit tells us it is so.
It has been described it this way: Faith is being sure of what we hope for and certain of what we do not see. 1 Faith is more than just believing. It's believing in. It is life changing. It holds the power to bring The Eternal Life of the future into our present days.
Faith grows as we experience God in the lives of others.
Faith encourages us in dark times and builds us up so we can stand in the darkness yet to come. But it isn't just about us. In fact, Faith is more about everyone else. John wrote, as [God] is, so are we in the world. 2 His Light. His Love. Through Us. And Faith gets us there!
The way Faith grows within us also has more to do with others. But simply being around those with great Faith does not make us stronger. We may even tell ourselves, "I could never have such Faith." So what we have becomes weaker. Yet strength comes differently.
We have five children…three originally plus two by marriages. They have been through very dark times, some life-threatening. And my Faith has grown and become stronger because of each of them. But not so much by what they did, as what God did through and for them.
Not by what I do, but by what God does through me.
For us, Faith is not about being confident in ourselves, our skills or abilities. Not even our God-given talents. Faith is the conviction, trust, and certainty we have in God. He is always with us. He always loves us. His will is always good and perfect. So…
Experience God in those around you. Discover that you can rely on Him. Share His love and light in this dark world. And your Faith will grow stronger and deeper every day. Others will see God and the love of His Son in your life. Their own Faith will grow.
And always remember…It is not by what I do, but by what He does through me.
Take care & be God's,
Chuck
Chuck Graham is Founder and Executive Director of Ciloa, an international ministry devoted to sharing God's encouragement and teaching how to encourage one another. Also an author and speaker, Chuck and his wife, Beverly, live in Lawrenceville, Georgia, USA. Learn more about Chuck and Ciloa at www.Ciloa.org .
Footnotes : (1) Read Hebrews 11:1. (2) Read 1 John 4:16-17.