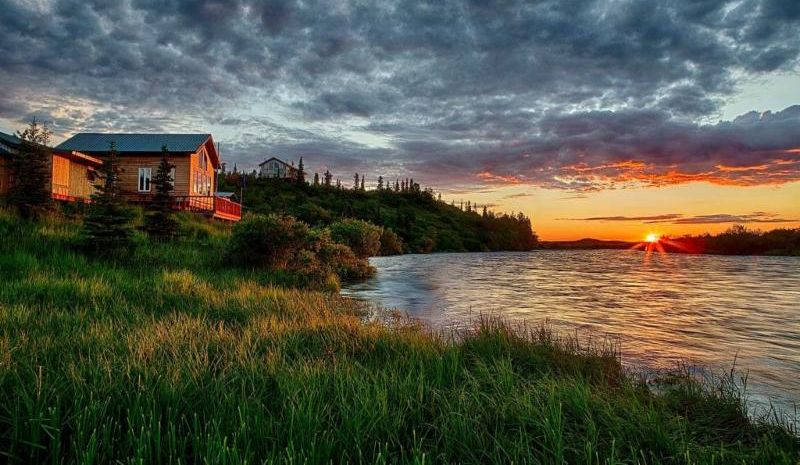 Volume XIX, Issue 26
The Story of a Blister
…by Sue Hunt McGee
Last week I had my first bad burn of the season from a hot pan fresh out of the oven. Such is life in the kitchen cooking for lots of people at our fishing lodge in Alaska. 1 I am sure there will be more burns ahead for me.
On this occasion though, as soon as my thumb hit the pan my hand recoiled in pain. But not fast enough! Immediately my thumb throbbed and a big blister grew before my very eyes. Lucky for you I couldn't manage to post the photo.
I was mesmerised by this blister on the bottom of my thumb. I know it sounds strange, but for the very first time in my entire life, I thought about the importance of a blister.
Our bodies are incredible creations of design and purpose.
Blisters act as a cushion to protect the burned layer of skin. Blisters are filled with mostly water and plasma to help heal the skin cells. Protection and healing. Two beautiful words.
God created our bodies to know what to do to help us survive. I am so grateful that my body sent water to my hurt thumb instantly to help it recover.
I admit, I was tempted to pop the blister because of the size. But I resisted the temptation. Popping blisters goes against the body's home remedy, exposing the painful skin that needs to heal. A nasty infection can set in and fester if a blister isn't left alone to heal properly.
Even the simplest things require we be still and let God work.
I chose to be patient and wait. I am happy to announce that after 6 days I now have what looks like a guitar callus where a blister once lived. All who play guitar will know exactly what I mean. This tough skin is protecting the new skin that is growing back.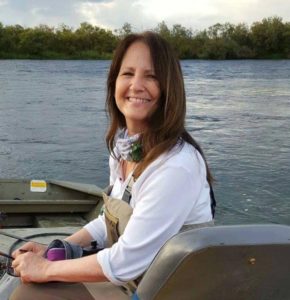 I am grateful that my body sent water immediately to my burning thumb to put the fire out. I am also thankful that God created this complex yet simple protection to help me heal.
I think there are some good analogies and lessons in this story. I will let you discover them. Some obvious. Some will be just for you.
And that's the story of my blister. The end.
Sue
For 8 months out of the year, Sue Hunt McGee is a Christian Counselor and CBT Psychotherapist in London, England. The remaining 4 months she helps run her family-owned fishing lodge in Alaska, USA.
Note: For Sue's Note, we chose to use pictures related to life at Alaska Trophy Adventures Lodge rather than a series of gross, puffy blisters. You're welcome.
Footnotes : (1) Alaska Trophy Adventures Lodge ( www.atalodge.com ), Alaska, USA. The Lodge is situated on 160 acres along the remote banks of the wild and scenic Alagnak River.