Volume XIX, Issue 24
Not with a whimper…
…by Chuck Graham
On June 14, 1979, I raised my right hand and took an oath to act with purpose, honesty and integrity, strive for justice, treat people fairly, help others, support the judicial system, and uphold the honor of the legal profession. The last words I repeated very seriously…So help me God.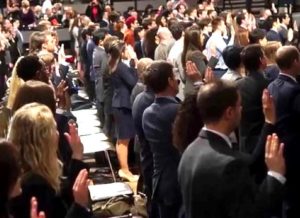 The time since brought adventures, cases, and projects. Most successful. Some not so much. I've practiced in all levels of courts, even the U.S. Supreme Court. Clients ranged from neighbors to international corporations. I brokered multi-million dollar acquisitions.
Then God moved me in a new direction. I began speaking to pastors, elders, deacons, and congregations about Christian issues. I formed and counseled churches, ministries, and other religious organizations, several from other countries. And I started my own ministry…Ciloa.
I want people to see Jesus when they look at me.
One thing I learned over the years was…people are always watching. Some are eager to trip you up, but most just want to see if you're the person of integrity you claim to be. That's true whether the issue is being an attorney, a Christian, or a Christian attorney. 1 It can be a difficult path to follow.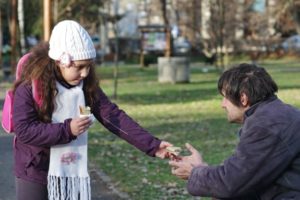 The Apostle Paul described a Christian's life as competing in a race. It requires new effort—to run purposefully, fight effectively, and train passionately. 2 It requires new desire—to finish the race and complete the task Jesus has given. 3 It requires new focus—to express faith through love. 4
If I follow the oath, others should see me as an honest man of integrity dedicated to helping and treating them well. If I follow Jesus, they should see me as one who loves God and loves those around him, not merely with words, but with action. They should look at me and see Jesus.
Fight the good fight. Finish the race. Keep the faith. 5
A few years ago I began winding down my law practice to devote my time, attention and effort to encouraging others and helping them reach out to encourage those around them. I want people to be able to see and experience Jesus' love in our lives.
There's a poem about how the meaning of life can be sucked out of people, leaving them hollow without emotion, desire, direction, or hope. Their world ends, "Not with a bang but a whimper". 6 But that's not the life Jesus offers, nor its ending.
Soon my days as an attorney will officially end. But my race…our race…is far from over. So many need to be loved and encouraged…the task Jesus has given us. The running has begun. The Hope of this world is in us and we will win this race…Not with a whimper, but a BANG!
Take care & be God's,
Chuck
Chuck Graham is Founder and Executive Director of Ciloa, an international ministry devoted to sharing God's encouragement and teaching how to encourage one another. Also an author and speaker, Chuck and his wife, Beverly, live in Lawrenceville, Georgia, USA. Learn more about Chuck and Ciloa at www.Ciloa.org .
Footnotes : (1) Yes, they exist. I have pictures; (2) 1 Corinthians 9:26-27; (3) Acts 20:24; (4) Galatians 5:6; (5) See 2 Timothy 4:7; (6) T.S. Eliot, The Hollow Men, 1925.
Pictures: Banner Shot: Sunset from Clingman's Dome, Great Smoky Mountains, www.DaveAllenPhotography.com; 3 rd Photo: AP Photo/Steve Milne.