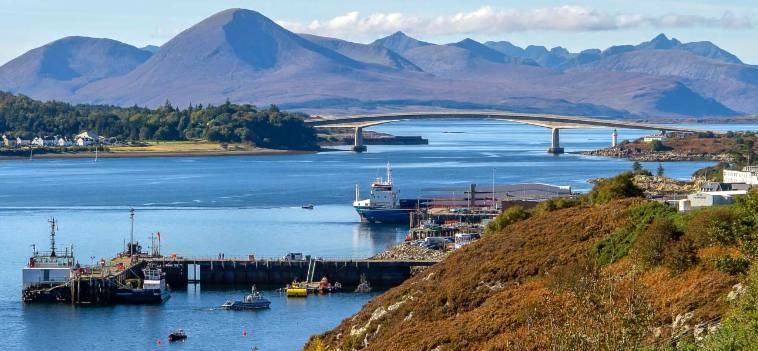 Volume XIX, Issue 19
Be Flexible!
…by Chuck Graham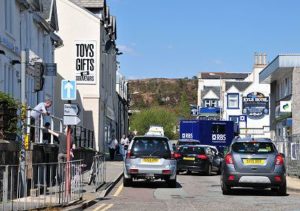 One summer's day I strolled down a street in the Kyle of Lochalsh. 1 My journey had been interesting. A long, cramped flight across the Atlantic. Driving on the "wrong" side of the road. Negotiating wee roads and lay-bys. Searching for lodging, and finding the joys of sleeping in a van.
Though the sky was bright, it was evening and businesses had closed for the day. So I took in the fresh Highland air and looked at all the window displays. One particular window was filled with signs of assorted shapes and sizes, each with a quaint saying. I especially liked this one.
Blessed are the flexible, for they shall not be bent out of shape.
When we get tangled up in our problems, be still.
God wants us to be still so He can untangle our feet.
It's difficult to hear God when our minds are made up.
I've found the more we follow God, the more we must be flexible. Our expectations, requirements and assumptions can make us rigid. We end up following a path of our making rather than the one God has chosen. It's difficult to hear Him when we have already decided what to do.
Jesus often said to follow, seek, and listen. Such words focus on Him—His directions, instructions, plans, and goals. When we look away, we wander away. And we cling more to decisions we have made, a path we are forging, and the life we believe we are entitled to.
No wonder we get "bent out of shape" when things don't go as we have planned. We become confused, frustrated, impatient, perhaps even angry. We find ourselves surrounded by problems, then go it alone to set everything right…still bent on choosing our own way.
There is a way out of the mess we've made.
But though we wander here and there, God never strays from His path. He sees no detours, dead ends, or surprising twists and turns. For Him, there is only one Way, the same Way He has called us to follow, seek, and listen to…for directions, instructions, plans and goals.
Some 2600 years ago, a prophet declared, This is what the LORD says: Stand at the crossroads and look; ask for the ancient paths, ask where the good way is, and walk in it. 2 Six centuries later, Jesus said, I am the way and the truth and the life. 3
Are you bent out of shape? Tangled up in problems? Overwhelmed by it all? Be still! There is a Way ready for you, a Truth that never changes, a Life more than you can imagine. It's time to follow, seek, and listen. Are you willing to be flexible?
Take care & be God's,
Chuck
Chuck Graham is Founder and Executive Director of Ciloa, an international ministry devoted to sharing God's encouragement and teaching how to encourage one another. Also an author and speaker, Chuck and his wife, Beverly, live in Lawrenceville, Georgia, USA. Learn more about Chuck and Ciloa at www.Ciloa.org .
The original version of this Note was published March 5, 2012.
1. The Kyle of Lochalsh is a village on Scotland's western shore, across from the Isle of Skye.
2. Study Jeremiah 6:16a.
3. Study John 14:6a.
Banner Shot: View west of Loch Alsh, Skye Bridge, and the Isle of Skye beyond.
1st Photo: Main Street, Kyle of Lochalsh, Scottish Highlands, UK.