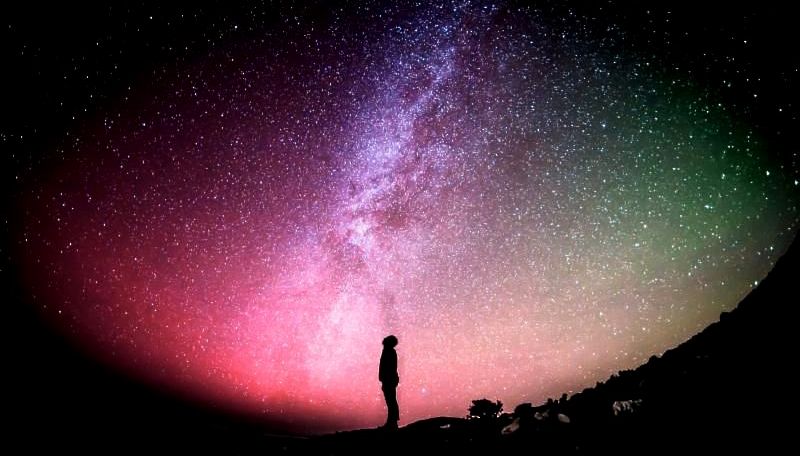 Volume XIX, Issue 13
God's Mysterious Ways
…by Chuck Graham
I try so hard to be perfect. Always planning. Ever diligent. Tuned in to every detail. So the possibility there could be an error, a mistake…a typo?! Well, that tends to drive me crazy. Even if it's something I wrote decades ago, my inner self cries out, "I'm not worthy!"
Last week's Note of Encouragement, A True Friend, contained what appeared to be (gasp) an error. There was the correct Scripture but not quite the correct Bible book and verse.1 But don't assume that I was wrong. I just wasn't as right as I normally am.
Ted of Tucson kindly pointed that out.2 There was immediate wailing and gnashing of teeth. A new Note was created for our archives (yes, we have every Note ever written) and a public apology sent, mentioning this was our first mistake in 22 years.
We have the BEST friend of all!
Then something happened, something truly amazing. Mysterious, even. I received an email replying to our apology. That has never happened before (partly because we've never made a mistake…see above). It wasn't the reply, but what Bette of Wyoming3 shared:
I know you might of made a mistake in the book for the verse, but Psalm 22:9-11 really carried a great message to me. Did wonder how it went with your message so I studied on it and couldn't figure it out. But I realized God is with us from the day we are conceived and through every step of our life if we will only accept Him. And that makes Him not only our heavenly Father but the BEST friend of all…Bette
God's thoughts, plans, and ways are far better.
There's an old saying-maybe you've heard it or something similar-that God works in mysterious ways. Sounds like a verse out of the Bible. But it actually comes from the poem God Moves in a Mysterious Way.4 Nonetheless, the words are true.
God's thoughts and ways are beyond our own,5 and He may seem mysterious. But not to hide things from us. He wants us to see with our eyes, hear with our ears, understand with our hearts, and know Him!6 He does NOT want to be a mystery to us.
So He will take what looks like an error, a mistake, even a typo…and use it to touch the heart of His child in a way only He could have planned. Mysterious? Strange? Secret? Maybe we should change that old saying a bit. God works in awesome ways!
And by the way, when He moves, there are no mistakes. So….
Revised Ciloa Mistake Total in 22 yars = 0
Take care & be God's,
Chuck
Chuck Graham is Founder and Executive Director of Ciloa, an international ministry devoted to sharing God's encouragement and teaching how to encourage one another. Also an author and speaker, Chuck and his wife, Beverly, live in Lawrenceville, Georgia, USA. Learn more about Chuck and Ciloa at www.Ciloa.org.
1. Proverb 22:11 was indicated as Psalm 22:11.
2. Thanks Ted for being a part of God's story.
3. Thank you, Bette, for allowing me to share your email. God is our best friend! Great encouragement!
4. God Moves in a Mysterious Way, William Cowper (1731-1800).
5. Read Isaiah 55:8-9.
6. Read Matthew 13:15-17.