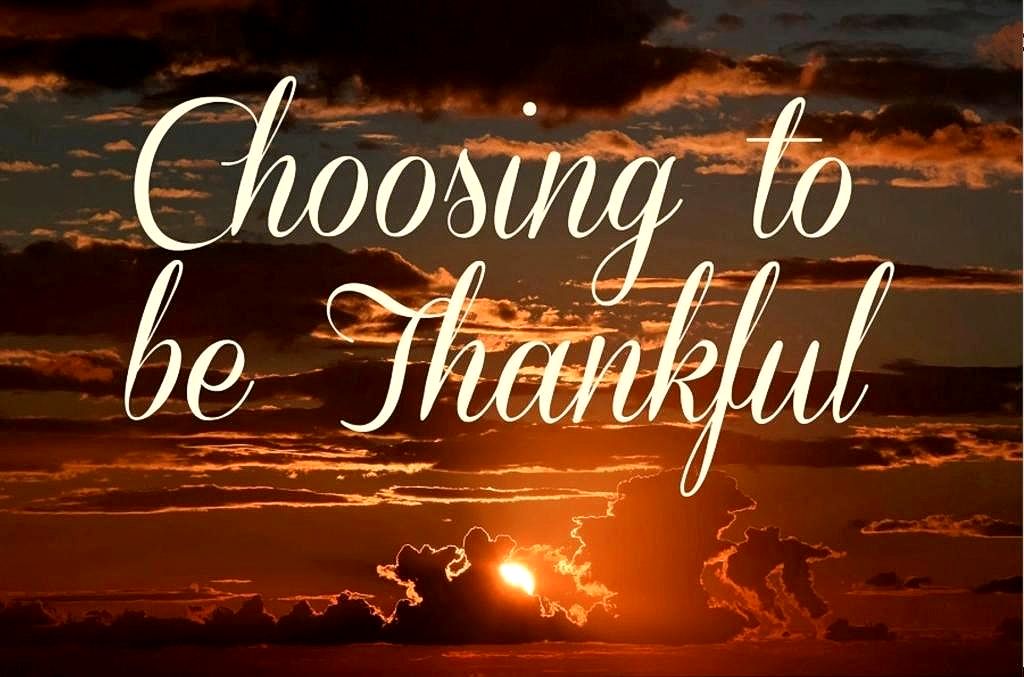 Volume XXI, Issue 48
Thanksgiving Is Not A One Day Deal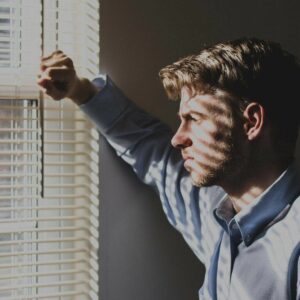 Thanksgiving Day in the US has come and gone. But I see a problem. The more we focus on a single day, the more the meaning of that day blurs throughout the year. Do we thank God on other days, or spend that time complaining, criticizing and worrying?
It is easy to be thankful when times are good, but what about when they are difficult? How do we find it within ourselves to thank God when the days are dark and gloomy or we are lonely, sad and afraid? I've sought an answer to this for a long time and here is what I have found…
Mercy is a distant companion, yet as I allow God's love to flow through me, the more familiar it becomes. (I know. I was talking about being thankful and now I've shifted to mercy. Pay attention.)
We are all different but have the same calling.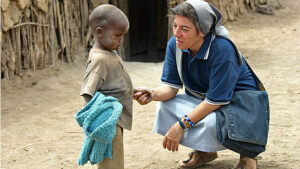 We are all unique, with different likes, dislikes, talents, limitations, strengths, weaknesses, beliefs and doubts. Yet each of us is called to be loving, kind, gentle, caring, forgiving and compassionate. We are also to always be merciful and thankful. But how? A dear friend once wrote:
Please pray that God will make a way for me to have His heart. I no longer see the world through His eyes of compassion or through His heart of love, and I have been praying for two years that He would be merciful and restore me to His goodness…so that I can love the way He does.
It comes down to this. If we want to really know God's love, we must live in it. If we want mercy, we must show mercy. If we want compassion and goodness, we must share compassion and goodness. And if we want all of this each day, we must give thanks each day.
Thanking God opens the door to changing us.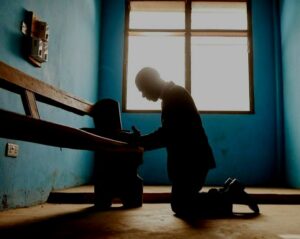 No matter where you are in your journey, the way to becoming the person you are called to be starts with a single step toward God. And if you will allow Him to move in you as He reaches out to others, your life will change as God transforms your heart.
You will find love, compassion and goodness. You will know mercy. And as you rise each morning and lay down to sleep each evening…you will be thankful for all He has done, and have peace beyond all you've ever known.
…clothe yourselves with compassion, kindness, humility, gentleness and patience. Bear with each other and forgive each other as Christ forgave you. And over all these virtues put on love, which binds them all together in perfect unity. Let the peace of Christ rule in your hearts, since as members of one body you were called to peace. And be thankful. 1
Ciloa Forever!
Chuck
 
Chuck Graham is Founder and Executive Director of Ciloa, an international ministry devoted to encouraging others and teaching them how to encourage one another. He is also an author and speaker. Chuck and his wife, Beverly, live in Lawrenceville, Georgia, USA. Learn more about Chuck and Ciloa at www.Ciloa.org.

Footnotes: (1) Read Colossians 3:12-15.
 
Pictures: Banner Photo: From Choosing to be Thankful by Rhonda Kelly, Nov. 28,2017, worshipfulliving.com. 1st Photo: Hard Times, unsplash. 2nd Photo: From Practical Suggestions for Practicing the Corporal and Spiritual Works of Mercyby Joe Paprocki, Dec. 9, 2015. 3rd Thankfulness to God by Ben Adams, World Vision.