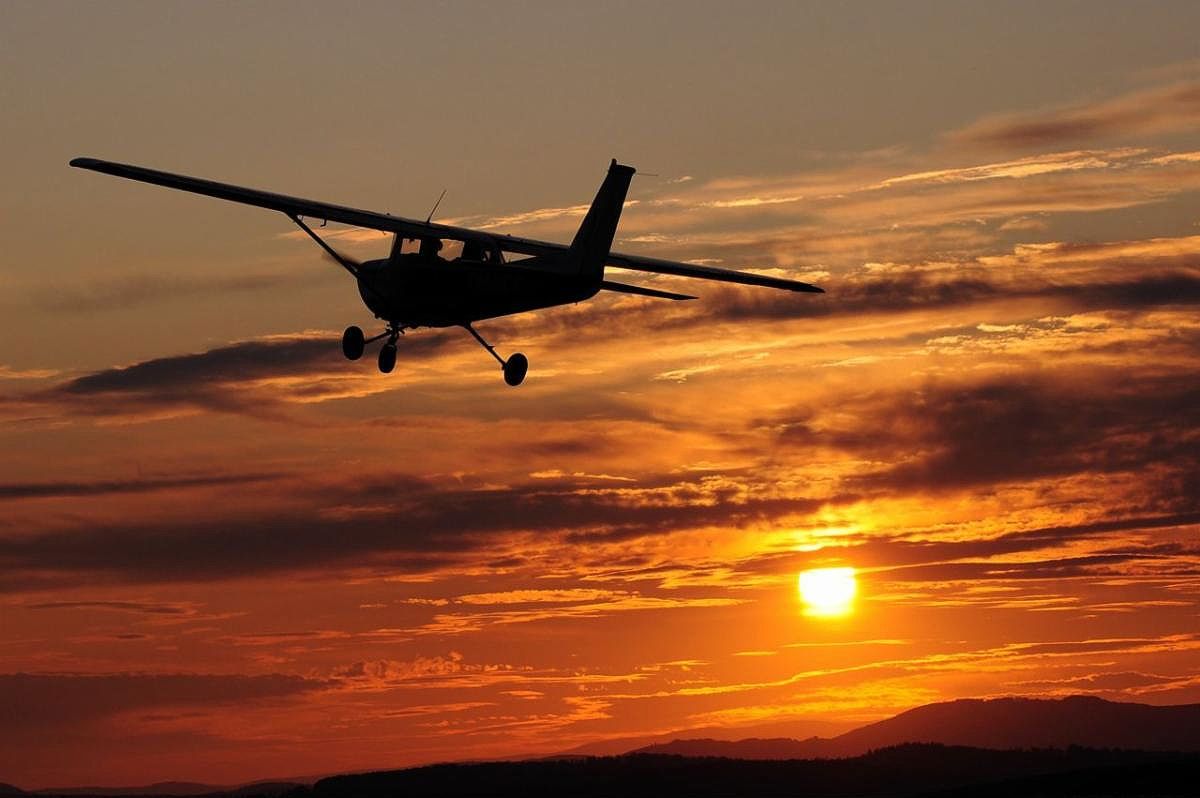 Volume XXI, Issue 47
Give Thanks, for Christ Is Lord of All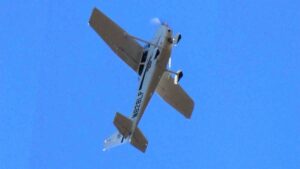 Pilots-in-training go through a nerve-rattling exercise. 1 You're having a nice flight when the instructor says to pull way back on the yoke and hold it there. The engine strains as you enter a steep climb, and it feels like the plane will fall backwards.
The wings are no longer level. There's no lift to keep you up. The plane may be pointing up, but you're falling like a rock. You panic. "What should I do?" The instructor calmly says, "Let go of the yoke," but your mind screams to hang on.
The instructor repeats, "Just let go." Against all reason, you release your grip on the yoke and give up control. Instantly the nose of the plane pitches down. The wings level out, regaining lift. And the plane does what it was created to do. It flies.
"Letting Go" is about Who is in control.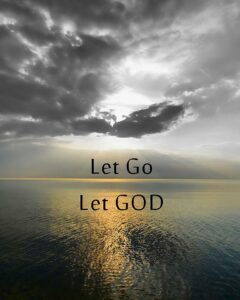 Letting go, giving up control, trusting in something other than ourselves…it can be difficult. But as any pilot knows, that's what you must do to be saved. The same is true in our relationship with God. But do we trust Him? Have we given Him control? Are we letting go?
Our ministry is called Ciloa, which stands for Christ Is Lord Of All. But while easy to say, it can be difficult to live that way. Do others see that what we claim is actually true in our lives? Is Christ Lord over us if we don't give Him control? Do we really know Him?
God makes it clear that He wants us to get up, go and do. But the question comes down to whose will we follow. If we are not seeking to determine and follow His will, we cannot truthfully say that we follow Him. We either see Him as our Lord…or we don't.
Thanksgiving is about seeing Jesus as Lord.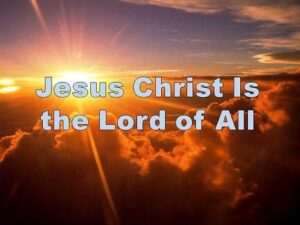 Would you thank someone for something you felt he didn't do, or was forced to do, or that you felt you had done yourself? No. It comes down to who you believe is in control. And when it comes to Jesus, He does not want to be Lord of part of your life. He wants it all.
This is very important to understand in times of thanksgiving. If our lives do not cry out, "Christ is Lord of all," words of thanksgiving are meaningless, and the time of thanksgiving nothing more than a holiday we give ourselves.
As you give thanks, consider what this means for you: Christ is Lord of all? For us in Ciloa, it is: Encourage one another as long as it is called Today. 2 May every day you just let go and give your life to the One who gave His for you. And then you will do what you were created to do. Thanks be to God—through Jesus Christ our Lord! 3
Ciloa Forever!
Chuck
 
Chuck Graham is Founder and Executive Director of Ciloa, an international ministry devoted to encouraging others and teaching them how to encourage one another. He is also an author and speaker. Chuck and his wife, Beverly, live in Lawrenceville, Georgia, USA. Learn more about Chuck and Ciloa at www.Ciloa.org.
Footnotes: (1) The exercise is commonly called the stall. (2) Read Hebrews 3:13. (3) Read Romans 7:25.
 
Pictures: Banner Photo: c172 Sunset by Roman Fryscin – Mr.Mig, Airliners.net. 1st Photo: Cessna Stall Recovery Training by wcolby1. 2nd Photo: Let Go Let God by Jeffery Platt, Pixels.com. 3rd Photo: Jesus Christ is the Lord of All, from LivingStonesWorship.