Volume XXI, Issue 46
Trust The Plan
It's the bottom of the 7th inning in game four of the 2021 World Series. In this best of seven round, the Atlanta Braves lead the Houston Astros 2 games to 1. But in this game 4, the Astros have played tough and determined…and are winning 2 to 1.
Dansby Swanson, the Braves shortstop, steps up to the plate to face the great Astros pitcher Cristian Javiar. During the postseason, expectations were high for the power hitting Dansby. But over 13 games he has yet to hit a home run. In this game and the one before, he hasn't managed a single hit.
Javiar throws an off-speed pitch. Dansby swings and misses. Javiar's second pitch has the same results but Dansby fouls off the third. Looking for a strikeout, Javiar smokes a 95 mph fastball low over the plate. Dansby swings and crushes the ball, sending it high over the right field wall. Home Run!
God always, always has a plan for you and…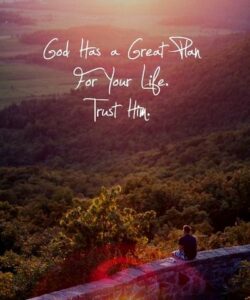 Now this isn't really about that great home run, which it was. Or how it set the stage for the next batter's home run, which it did. Nor that my beloved Braves would go on to win that game and the World Series in game 6, which they did. Nope, it's about what Dansby said after the game.
Years earlier Dansby was traded to a struggling Braves team. Now he's asked about his emotions of it all. "Ah, well, I'm just so thankful to be here. I can't really say it enough. Being traded over here, at the time I didn't understand it. But God's always got a plan and if I've learned one thing it's…
Having faith in that plan will never fail you…it's one of the best things that has ever happened to me… Being here…able to see my family as much as I do. Watching my nephews grow up. If I didn't get traded here, I wouldn't ever have met Mallory…you just start stacking things on top of each other and it's truly a blessing to be in this city." 1
…having faith in that plan will never fail you.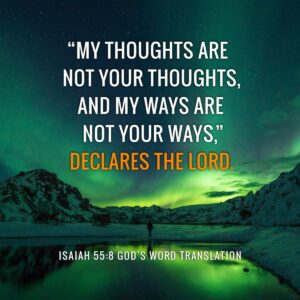 The prophet Isaiah once wrote, "For my thoughts are not your thoughts, neither are your ways my ways," declares the Lord. "As the heavens are higher than the earth, so are my ways higher than your ways and my thoughts than your thoughts."2
When Dansby was traded in 2015, he had no idea what God's plan might hold for Him. He did not know where God's plan might lead him. What he did know was that he trusted God and he trusted God's plan. God has a plan for each of us. Yes, He even has a plan for you.
Few will ever hit a score tying home run in a World Series game. But God's thoughts and ways were far beyond that. Maybe it was more about Dansby telling millions of people around the world, God's always got a plan and having faith in that plan will never fail you. 
Ciloa Forever!
Chuck
 
Chuck Graham is Founder and Executive Director of Ciloa, an international ministry devoted to encouraging others and teaching them how to encourage one another. He is also an author and speaker. Chuck and his wife, Beverly, live in Lawrenceville, Georgia, USA. Learn more about Chuck and Ciloa at www.Ciloa.org.

Footnotes: (1) Dansby Swanson, Shortstop for the Atlanta Braves baseball team, after Game 4 of the World Series, October 30, 2021. (2) Read Isaiah 55:8-9.
 
Pictures: Banner Photo: Dansby Swings by Edward M. Pio Roda, MLB Photos via Getty Images. 1st Photo: Dansby Swanson's Home Run Trot by John David Mercer, USA TODAY Sports. 2nd Photo: God Has A Great Plan For Your Life, picturequotes.com. 3rd Photo: Isaiah 55:8, God's Word Translation.