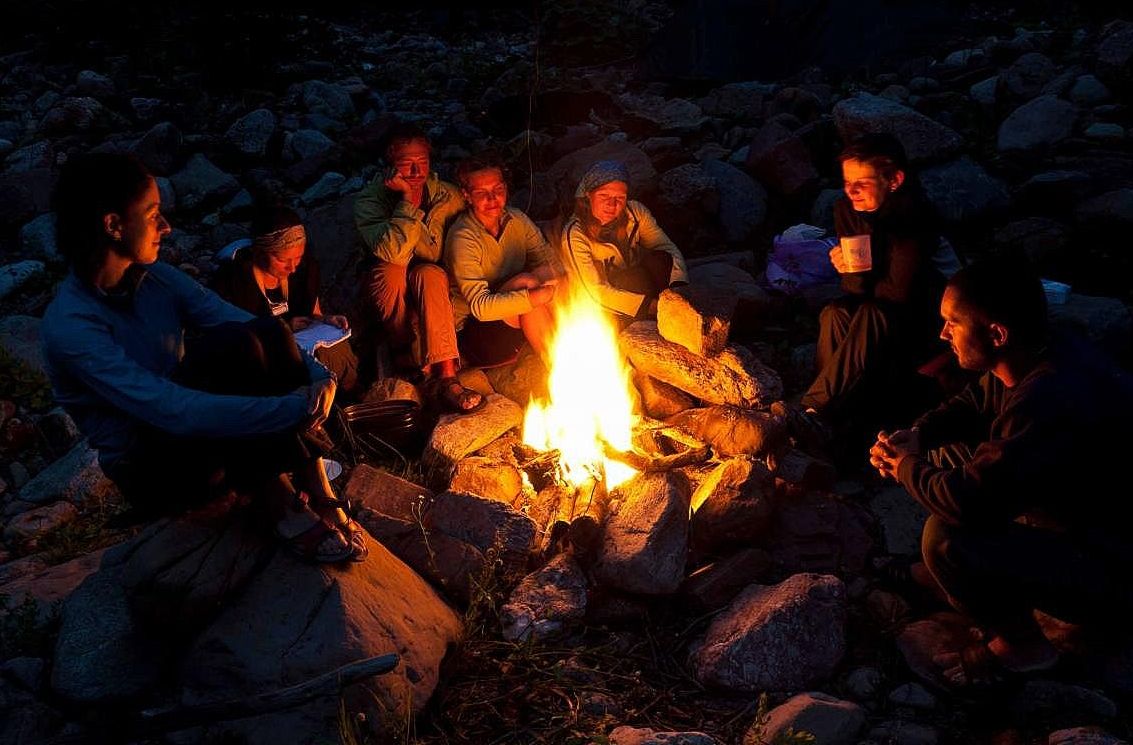 Volume XXI, Issue 41
Encourage Others with Your Story.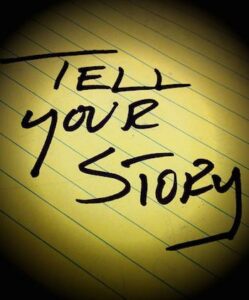 What is the best way to reach and encourage others with the good news of Jesus Christ? I received that good news as a 12-year-old in 1966. I am not a Bible scholar or even a student of the Bible. In fact, I am someone who has struggled reading and studying his entire life due to ADD. 1
So how could I ever reach others and be an encouragement in something I was not educated in or at least well read? Somewhere along the way I discovered answers are often found within the questions we ask.
My pastor (Jim) in 1982 was struggling in his ministry and very discouraged. He drove more than two hours to his longtime mentor's home in the North Georgia mountains. Brother AC, as he was known, was raking leaves in his front yard.
Ask God to encourage your heart.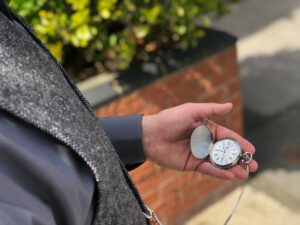 Brother AC stopped, took out his pocket watch 2, and began twirling the chain as he intently listened to Jim for over an hour. At last he said, "Ask God to encourage your heart." Then he turned around without another word, walked away, and continued to rake leaves.
Jim walked back to his car in silence. He drove home still discouraged but began to pray for God's encouragement. By the time Jim arrived home he didn't have the answer for the struggles he had, but he found he was now filled with God's encouragement.
That encouragement did in fact eventually lead Jim to the answer he was seeking, which he in turn shared with and encouraged his church. 
Encourage one another daily. 3
Sharing a story doesn't have to be a long presentation about your life, but it can be. It can also be a snapshot of your day…a comment or description about something you saw…something that caused you to stop and listen…that encouraged you and might now be passed on to someone else.
My brother in Christ Shane Hale often tells such stories in his writings and videos. 4 He may not even use the word encourage, but the results of the words he does use is encouragement. Sharing your story, no matter the format or length, can encourage others when they need it most.
The Note of Encouragement that Ciloa sends out every week is often a short form of storytelling, a slice of encouragement. Maybe my story that centered on six words…Ask God to encourage your heart…will encourage you. And maybe you have a story that could encourage someone else!
Blessings,
Ed
 
Ed Potts is a volunteer media specialist at Ciloa. He is also a self-employed Technology Consultant. Ed and his wife, Cindy, live in Buford, Georgia, USA and have two married sons, two daughter-in-law's, and two fantastic grandkids…with a third coming soon! 

Footnotes: (1) Attention Deficit Disorder, in my case, causes difficulty in reading and focused attention. (2) A pocketwatch is a watch made to be carried in a pocket, usually on a chain. (3) Hebrews 3:13, NIV. But encourage one another daily, as long as it is called 'Today'. (4) Shane Hale is a redeemed and re-purposed professional baseball player and former corporate sales executive. Check out his blog at http://www.the1sixproject.com.
 
Pictures: Banner Photo: Campfire Stories With Friends, BlakeFarms.com. 1st Photo: Tell your Story poster, creator unknown. 2nd Photo: My Pocket Watch, The Beaverbrooks Journal. 3rd Photo: Conversation by Bernard Bodo, AdobeStock.