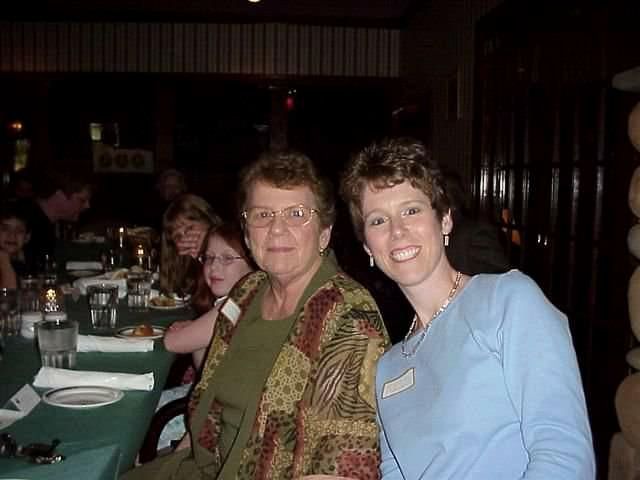 Volume XXI, Issue 39
Dear In Courager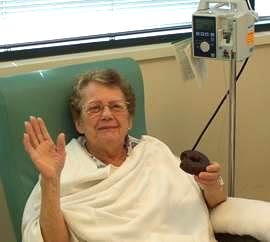 I am reminded often of the quote, "You can't give what you don't have." When I make a mistake and yet receive grace from another, I then have grace to extend to someone else. If I don't have peace in my heart, how can that be expected of me? I think you get the idea.
In 2004 Mother and I were on the receiving side of things. September 16th marked the one year anniversary of her having a cancerous kidney removed! To celebrate, she made her doctor an anniversary card, then baked 2 cakes—one for the 'kidney removing' doctor and staff, the other for her chemo companions. 1
Then one week, friends Ralf, Tammy, and their two sons drove down from Cary, North Carolina to encourage our hearts. We had a great time with them. Mother read a book to the youngest son and chatted with his older brother.
Give encouragement in good and bad times.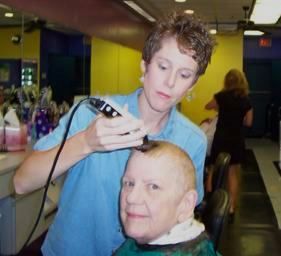 Tammy had been praying for Mother over the year and was finally able to meet "live and in person" the woman she had sent cards to. We were so encouraged by their loving presence and personal care. They even hosted us for lunch at Mother's favorite restaurant.
If you ask me, I think it is pretty remarkable that while our family was in great need, we also had a need to give. Suffering can create an easy selfishness that leads to feelings of entitlement from others, even from God. But in Jesus' most extreme suffering on the cross, He gave!
His instruction to John to take care of His mother was thoughtful. His pardon of the thief on 'cross number 2' was abundant. And His giving up His life was the ultimate gift in the dark shadows of death. Giving needs to happen in both the easy and tough situations of life.
The purest healing is found only in Heaven.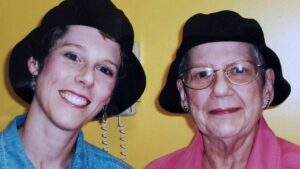 Mother and I were grateful for the generosity of heart, time, and caring of others. It's so easy to shy away from situations like ours where the fix isn't easy or certain. Where cards are more difficult to find with the right message. But our friends persevered, allowing their faith to be brought to the forefront.
I have thought, "What would I do if this cancer happened to me?" Perhaps you have, too. We know we all will die, and even those who Jesus healed eventually passed away. But the purest form of healing cannot be found on earth—only in Heaven.
So, for now, may we celebrate life as we know it. May we receive from our Lord through His Body…even complete strangers…many blessings of love and care. And may we in turn know the joy of giving, for…to whom much is given, much is required. 2
Very Blessed By Him and You,
Ann
                           This Note is dedicated to my Mother…Shirley Ann Chastain
                                          April 28, 1930 — November 18, 2004
 
Ann Chastain is a member of the Board of Directors of Ciloa, an international ministry devoted to encouraging others and teaching them how to encourage one another. Ann is the daughter of Rev. David Franklin Chastain, Jr. and Shirly Ann Perkins Chastain. Ann lives in Marietta, Georgia, USA. You can learn more about Ann and Ciloa at www.Ciloa.org.
 
                                               
                       The original of this Note appeared September 20, 2004.
Footnotes: (1) Please note that I did help by licking the bowl and placing the jelly beans in the crude shape of a kidney. (2) Read Luke 12:48.
 
Pictures: All photos are of Ann Chastain and her Mother, Shirley, from Ann's personal collection.