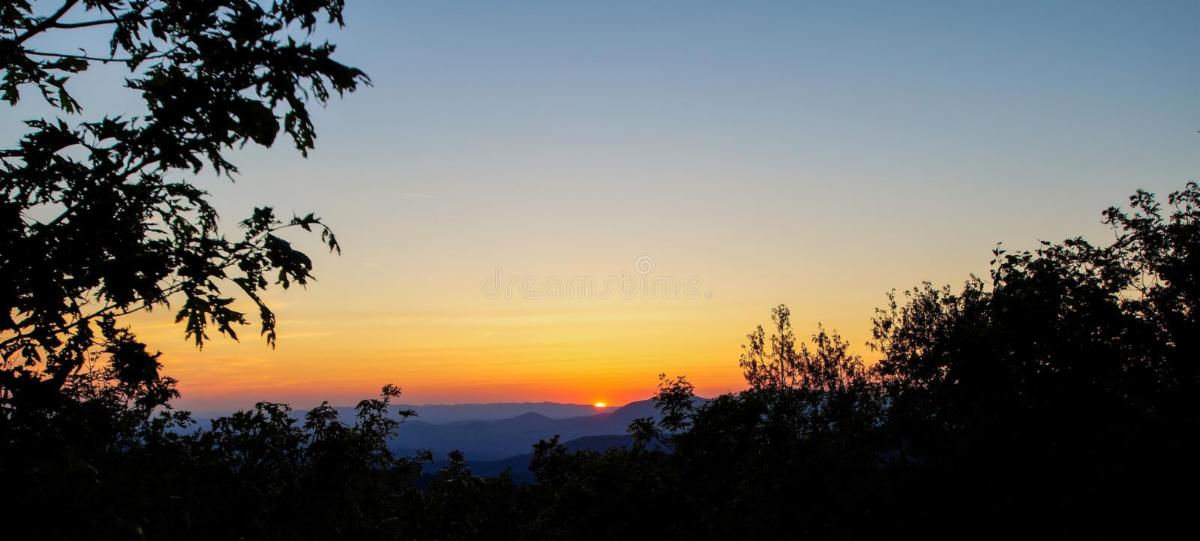 Volume XXI, Issue 22
The Hope that Awaits Us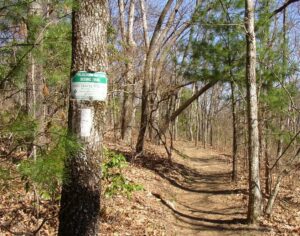 High atop Springer Mountain,1 Stryder and Bandana gazed at the sun breaking on the horizon.2 But the trail was calling, so they hoisted their packs and set off. The plan was to make the 51 mile hike to Neels Gap in two days. After all, what could go wrong?
May of 1995 was unusually hot. Brooks dried up. Creeks were more rock than water. Waterfalls all but vanished. The heat beat down through wilted leaves that offered no comfort. And for the hikers, fatigue took its toll, as they managed only 12 miles that first day.
The next day was worse, and their struggles increased. Each mountain seemed higher than the last. The heat of the day turned to cold at night as strong winds blew through the gaps. They wondered if their hope of arriving at Neels Gap was worth the suffering?
The Hope of God does not disappoint us.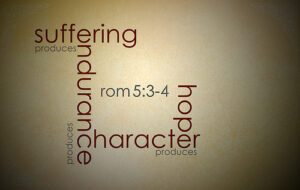 Paul once wrote, We rejoice in the hope of the glory of God, but also in our sufferings. Because we know that suffering produces perseverance; perseverance, character; and character, hope. And hope does not disappoint us…3
Odd, isn't it? Often when we suffer through hardships, our hope fades. But Paul says we know that such suffering can help us by strengthening our perseverance which will build up our character. And that strong character will lead to hope.
Notice he did not say we are to rejoice for our suffering, but in our suffering. And we do this by focusing on the hope that does not disappoint us. That hope is in Jesus' promise of living forever in His love where there is no pain, no tears, no suffering.
There is Hope at the end of your journey.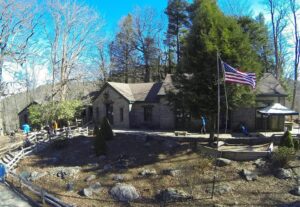 As Stryder and Bandana focused on Neels Gap, they moved one step at a time toward their goal. They passed through areas with discouraging names, like Slaughter Gap and Blood Mountain. But even in the sweltering heat, they moved on.
On the third day…exhausted and drenched with sweat…they finally reached their destination. There they found cold drink, nourishment, rest, and, to their surprise, the excitement and encouragement of others who wanted to hear all about their adventure.4
The hike was difficult, but they persevered, their confidence grew, and that confidence pointed to hope. There's a lesson here. Rejoice in your suffering for there is Hope that waits at the end of your journey. And others need to hear about it.
Ciloa Forever!
 
Chuck
 
Chuck Graham is Founder and Executive Director of Ciloa, an international ministry devoted to encouraging others and teaching them how to encourage one another. He is also an author and speaker. Chuck and his wife, Beverly, live in Lawrenceville, Georgia, USA. Learn more about Chuck and Ciloa at www.Ciloa.org.
Footnotes: (1) Springer Mountain is the southern terminus of the Appalachian Trail (AT) that begins in Georgia and ends approximately 2,193 miles later at Mount Katahdin In Maine (USA). (2) Stryder and Bandana are trail names of hikers on the AT. Some are chosen, others are given. Stryder is the trail name of Chuck Graham while Bandana is Chuck's brother-in-law Gary Smith. (3) Read Romans 5:1-5. (4) At Neels Gap (also known as Neel Gap) is Walasi-Yi. At the time of this adventure it was an inn, outfitters, and general store.
 
Pictures: Banner Photo: Springer Mountain Sunset by Mark Norton/Dreamstime.com. 1st Photo: The Appalachian Trail on Springer Mountain from Maine, An Encyclopedia – Appalachian Trail. 2nd Photo: Romans 5:3-4 from New Life Narrabri/newlifenarrabri.wordpress.com/Narrabri, NSW, Australia. 3rd Photo: Mountains Crossings at Walasi-Yi, Neels Gap, Georgia, by Frontage Media Solutions and MountainCrossings.com.