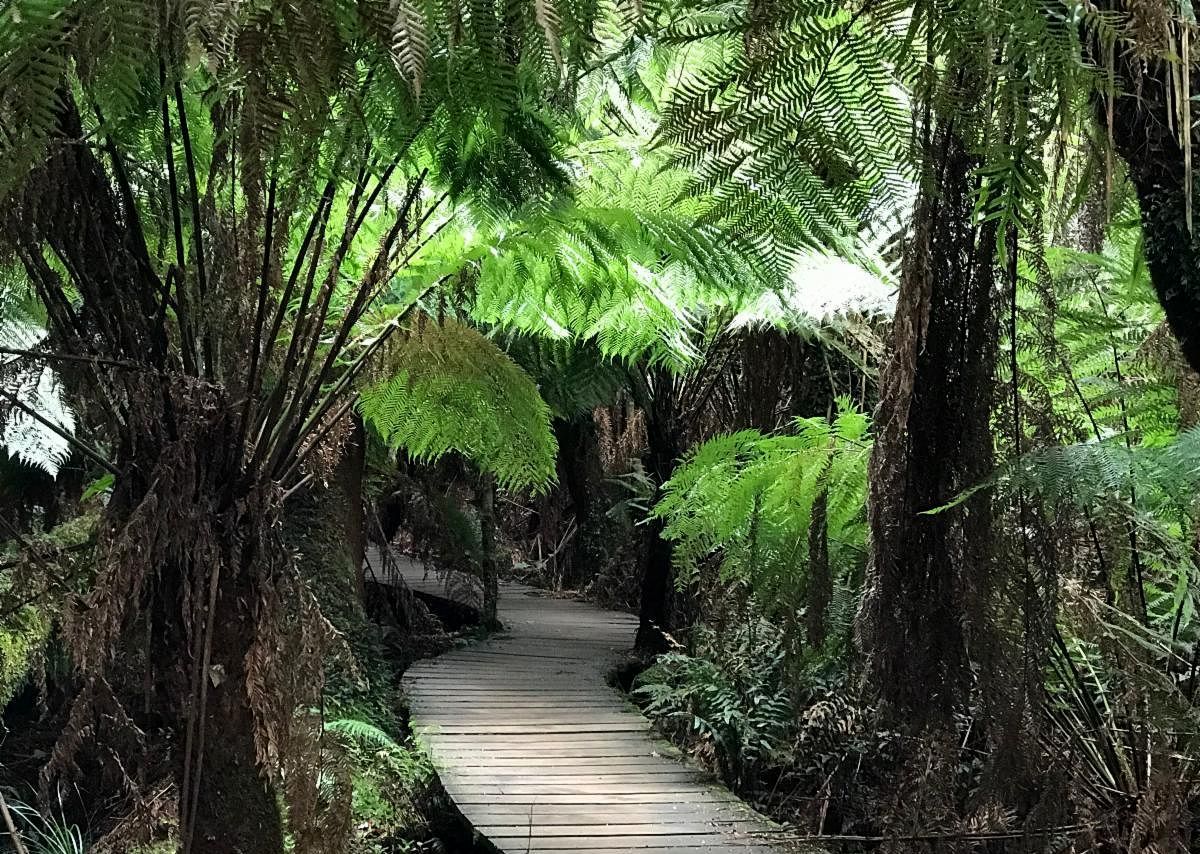 Volume XXI, Issue 13
The Hope to Calm Our Fears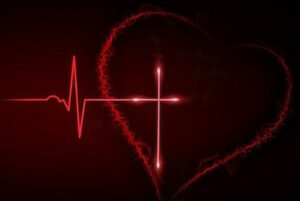 On a flight home, the woman next to me began a friendly conversation. To my surprise, it soon turned into a candid revelation of her life. "After two miserable marriages, I was hoping he was the one. But he was the worst of the three."
"How disappointing," I said. "Well," she continued, "I never, never lose hope. I'll find someone in a different dating site." She chuckled. "A gal can't ever lose hope, you know." She wasn't alone. Many seek that elusive 'soul mate'.
King David might have been on that same search. But sadly, he wasn't the purest of them all. He was flawed. He failed, lied, cheated, and even murdered. Yet God called him, a man after my own heart.1 How could that be!
In God I trust; I will not be afraid…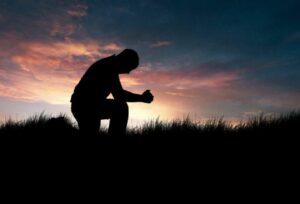 But one night, filled with sorrow and regret, he fell to his knees and cried, Why are you downcast, O my soul? Why so disturbed within me? Put your hope in God, for I will yet praise Him, my Savior and my God.2
Unlike the woman on the plane, David knew where to put his hope for fulfillment and meaning. For that was in God, and God alone. He forgives. He provides. And He is the only one who can take a ghastly life and give it a glorious ending.
Today He will do that for all who place their hope in Him. With Him alive in us, the uncertainty of tomorrow fades with God's guarantee that He will always be with us. His voice louder. His power stronger. His grace more abundant.
…What can mortal man do to me? 3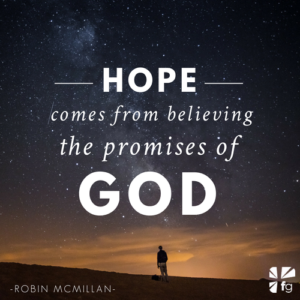 As for tomorrow, He tells each of us, Do not fear for I am with you. Do not be dismayed for I am the Lord our God. I will strengthen you and help you. I will uphold you with my righteous right hand.4
He said it. We believe it! And when bad news strikes, our hope lives in His promise of strength, help, and provision. God is our hope…the weapon that calms fears, erases worry, and silences anxious thoughts.
Father, the whole world may be crumbling down, but my hope in You keeps me whole, focused, and believing that no matter what happens before our eyes, You are preparing the victory. In Jesus name.
Where do you place your hope these days?
Janet
Though blind, Janet Perez Eckles continues to inspire thousands to see the best in life. She is an international speaker, writer, and #1 bestselling author of Simply Salsa: Dancing without Fear at God's Fiesta. Her passion is to point others to Christ so they can walk in His light of victory. Check out her blogs at www.janetperezeckles.com.
Footnotes: (1) Read Acts 13:22. (2) Read Psalm 42:5. (3) Read Psalm 56:4. (4) Read Isaiah 41:10.
 
Pictures: Banner Photo: Mait's Walk by Chuck Graham, Rainforest Trail in the Great Otway National Park, Cape Otway, Australia. 1st Photo: Subsplash.com. 2nd Photo: Kim Banta/Shutterstock. 3rd Photo: Created for the devotional Hope is Built on God's Promises, FaithGateway (2018).