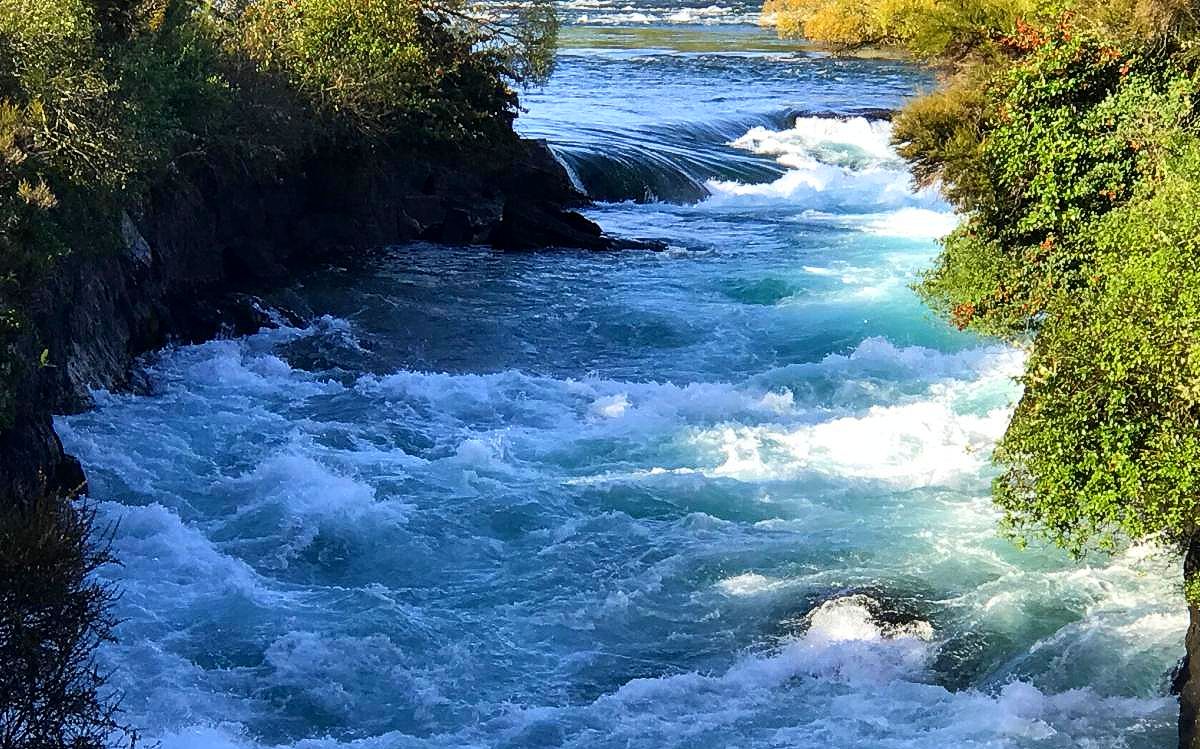 Volume XXI, Issue 12
Living Water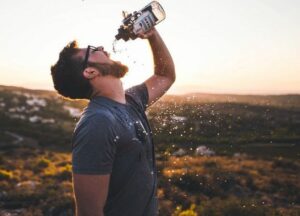 H20, as wonderful as it is, doesn't have the ability to quench our physical thirst for long.1 I drink plenty of water every day, but if I don't, it won't be long until I become thirsty.
Our bodies require a daily intake of water every single day for the rest of our lives. If we don't drink regularly, we dehydrate and become thirsty. In fact, if we reach a point in the day when we feel thirsty, dehydration has already begun!
I am fascinated by this passage of scripture in John chapter 4: Those who drink the water that I will give them will never be thirsty again.2
Let those who are thirsty come to me.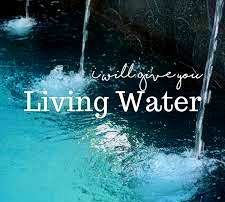 John was writing of when Jesus met a woman at a well.3 She was not only physically in need of water, but also spiritually dehydrated. So He tells her that those who drink the water He gives will thirst no more. Imagine never thirsting again!
Jesus Christ is our living water and He is the only one who can quench our spiritual thirst. Does this mean we only need to acknowledge Him once and we will be satisfied forever? I don't believe so.
I believe He wants us to drink of Him each day for the rest of our lives. Just as our bodies need H20 every single day, so does our soul need Jesus…every single day.
The Water of Life is free for all who want it.4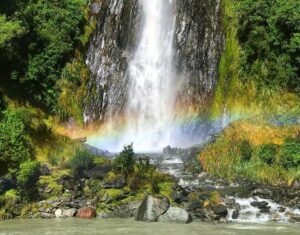 Let anyone who is thirsty come to me and drink. Whoever believes in me, as Scripture has said, rivers of living water will flow from within them.5
Life giving water is ours for the taking! Jesus wants to refresh us daily as we drink in His truth and love.
There is no need to ever be spiritually or physically dehydrated again, but we must drink daily…drinking plenty of H20 as well as drinking of the sweet Water of Life, Jesus Christ our Lord.
 
Love,
 
Sue ❤️
 
For 8 months out of the year Sue Hunt McGee is a Christian Counselor and CBT Psychotherapist in London, England. The remaining 4 months she helps run her family-owned fishing lodge in Alaska, USA.
Footnotes: (1) H2O is the chemical symbol for water. (2) John 4:14 GNT. (3) Read John 4:7-15. (4) Read Revelation 22:17. (5) John 7:37-38 TNIV.
 
Pictures: Banner Shot: Living Water by Chuck Graham, Water from Lake Taupo flowing down the Waikato River to Huka Falls, New Zealand. 1st Photo: Original by Heartlight.org. 2nd Photo: Sue Boldt.com. 3rd Photo: Rainbow and Thunder by Chuck Graham, Thunder Creek Falls, Wanaka, New Zealand.