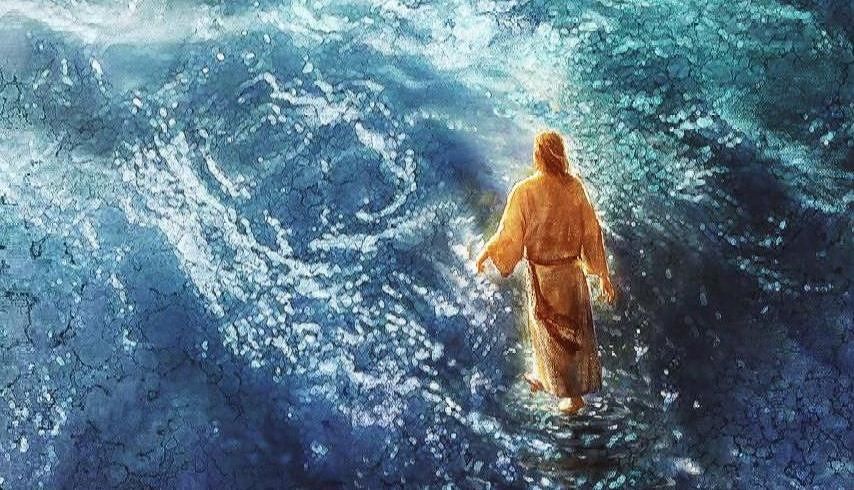 Volume XXI, Issue 3
He Meets Us in the Storms
Imagine being tossed around on a boat in a storm. Then, much like the disciples experienced, you look up and see Jesus coming towards you…walking on the water.1
Would you feel relieved? Would you know that He has the power to calm the wind and the waves with a simple command?
Have you ever considered that Jesus could have stilled the waves before He made the journey out to the disciples? Maybe just to make it a bit easier on himself?
Our focus should always be on Jesus.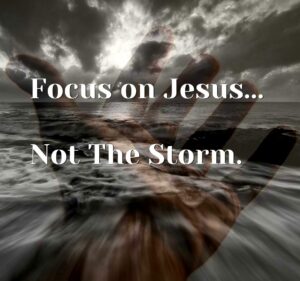 But He did not! Instead He got right in the storm with them, to meet them right where they were. And He does the same for us. He will meet us in our storms wherever we may be.
Jesus wants us to first see Him and acknowledge him in our storm. He may even test our faith, much like He did with Peter who walked out onto the water towards Jesus.
Peter had to learn a huge lesson on where to fix his eyesight…not on the violent waves but on the One who controls the storm. Maybe you need to learn this as well.
Jesus wants to meet you in your storm.
Whatever storm you are in, look up to Jesus. See Him and acknowledge His presence in your pain. He wants to calm your storm, but most importantly He wants to increase your faith and trust in Him.
Even now He is walking through the storm to meet you. He is saying to you, Take courage, do not fear, it is I.2 The Hebrew meaning here is "it is I AM".
Can you see the great I AM walking on the water for you? Trust and know that he will calm your storm.
 
Love,
 
Sue
For 8 months out of the year Sue Hunt McGee is a Christian Counselor and CBT Psychotherapist in London, England. The remaining 4 months she helps run her family-owned fishing lodge in Alaska, USA.
Footnotes: (1) Read Matthew 14:22-33. (2) Matthew 14:27.
 
Pictures: Banner Shot: Walking on Water, a painting by Yongsung Kim. 1st Photo: Storms of Life, Arlo Magicman, Shutterstock. 2nd Photo: Focus, background photo by Valdermaras D., Pexels. 3rd Photo: Lighthouse Waves, John Lund.