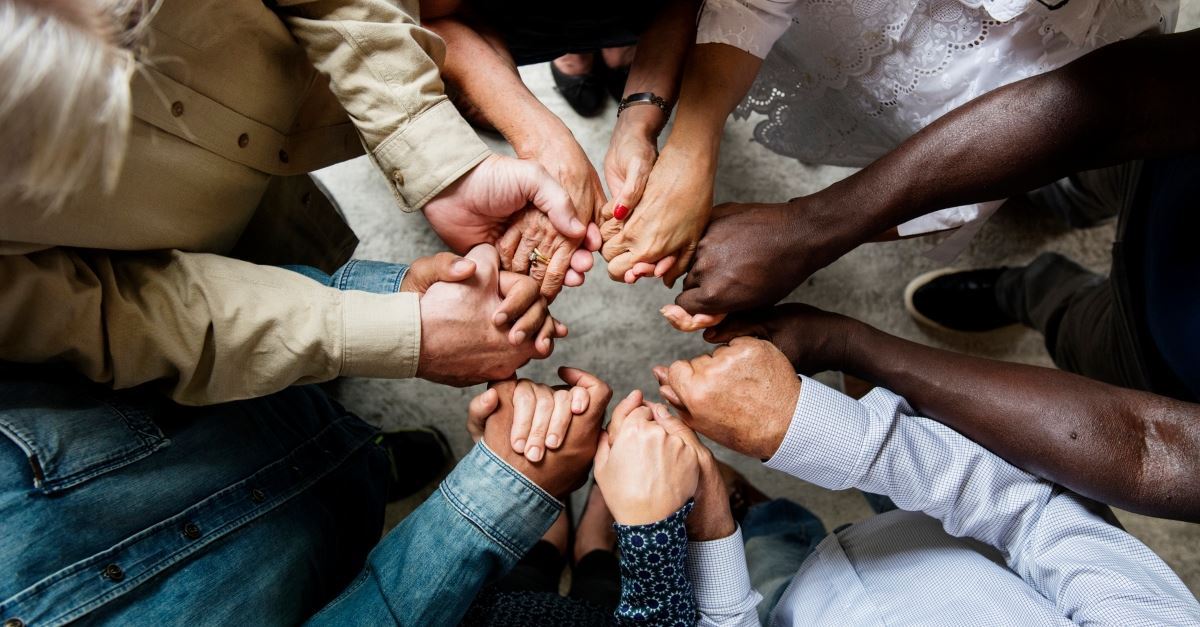 Volume XIX, Issue 46
Living Together In Prayer
…by Chuck Graham
I've been studying prayer lately…what prayer is, how to pray, and why pray at all, especially with others . Prayer is our conversation with God, done as a manner of worship. It is our reminder of who He is, who we are before Him, and our dependence on Him.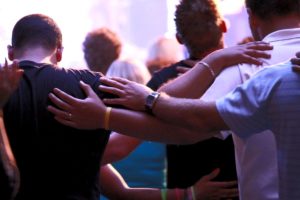 "Why pray at all" is interesting. God is all knowing. So He already knows if, when, and how we will pray. He knows what is in our hearts. And He knows what is going to happen. If prayer is just about asking and receiving, why pray at all? But there's more.
Recently I received an email from John Landers 1 , one of the leaders of the small group 2 Beverly and I attend. Moved by the power of prayer, he had sent it to everyone in the group.
When people gather in My name…
I was reading this morning and came across the following:
PRAY TOGETHER
We need each other. Corporate belief draws strong on heaven's resources and              leads us into breakthrough. It's not as much about the number of people but more            about the power of unity and agreement.
Jesus said it so simply that it's hard to take in, If two of you agree on earth about              anything they ask, it will be done for them by my Father in heaven. For where two            or three are gathered in my name, there I am among them. 3
We have all been through ups and downs during our time together in small group. It        is evident that this is a group that prays! It never ceases to amaze me the power and      love our God has shown us. Prayers have been answered time and time again. God        is asking us to pray specifically and we will receive specifically. We know, we are living      it.
Thanks for being part of this group and for praying without ceasing.
John
So why do we pray with others?
Notice that in good times and bad, these people pray together. They pray specifically and constantly. And their prayers are answered over and over as God responds specifically, in power and love.
By sharing their prayers, they learned how to better love, encourage, and care for each other. They are stronger in their relationship with God and with each other. They have become a family.
Think about that the next time you decide to keep your prayers private.
Take care & be God's…I need you.
Chuck
Chuck Graham is Founder and Executive Director of Ciloa, an international ministry devoted to sharing God's encouragement and teaching how to encourage one another. Also an author and speaker, Chuck and his wife, Beverly, live in Lawrenceville, Georgia, USA. Learn more about Chuck and Ciloa at www.Ciloa.org .
Footnotes : (1) John Landers is member of 12Stone Church, Lawrenceville, Georgia, USA, a volunteer at the Snellville Campus, and a member of the Ciloa Board of Directors. (2) Our small group studies and discusses Christian books and material as well as specific books and passages from the Bible. (3) The passage appearing in John's email is from material prepared by 12Stone Church. The Scripture quoted is from Matthew 18:19-20, NIV.
Pictures : Banner Shot: Small Group Praying, Getty Images; 1st Photo: From the material of Christ Community Church, Dearborn, Michigan, USA; 2nd Photo: From the material of City Church Belfast, Belfast, Northern Ireland, UK.