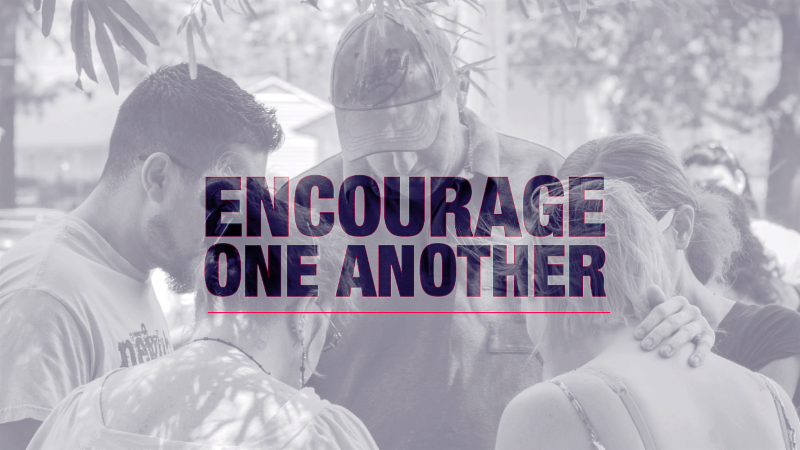 Volume XIX, Issue 28
When Walls Cave In
…by Chuck Graham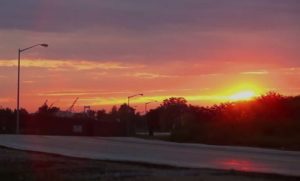 At 6:55 am., I pull into a gravel lot, park near a tree, and sit in my car. Many will find that amazing. I'm not a morning person. So to see a sunrise I have to stay awake all night. But I promised to drive a friend to his meeting, so here I am.
Others arrive. Few look at each other or speak. They hurry across the lot to a drab commercial building. Construction workers gather at one end. Recovering alcoholics at the other. Those in that last group quickly duck into a waiting meeting room.
I find addiction support groups interesting. At first most join them physically, but are distant emotionally and spiritually. They keep to themselves and rarely talk, convinced they're nothing like the others. "I'm not that bad. I can handle this by myself."
We must show our love, not just talk about it.
But in time they interact, talk, listen, and share. They become more understanding and compassionate. They begin to care about, help, and encourage each other. They realize they can't make it on their own, and what they give others they also need in return.
Sounds like what Church is supposed to be. In the early days of Christianity, people regularly gathered together. They were devoted to each other, helped each other, cared for each other, even selling what they owned and giving the money to those in need. 1
Church is not about an organization. It's about people who are devoted to God and to each other. People who follow Jesus' command to love and encourage each other. Who build each other up and help them stand when walls cave in. Sound like your church?
In the words of the great Bob Goff…Love does!
As I sit in my car, I notice an old man pacing outside the meeting. Short and very thin, he has a bushy white beard and wears clothes much too large. He is deep in conversation, gesturing emphatically as he makes each point. But no one else is there.
The workers at one end of the building ignore him. The first wave of those exiting the AA 2 meeting rush by. Others notice but do not speak. No one encourages him. Maybe…they don't know how.
My birthday is this week 3 and I know what I want. Encourage someone! Even a "Good morning" and smile go a long way. And share your experience with me. I would love to know you are encouraging each other as long as it is called Today. (Spoiler Alert…God would, too.)
Take care & be God's,
Chuck
Chuck Graham is Founder and Executive Director of Ciloa, an international ministry devoted to sharing God's encouragement and teaching how to encourage one another. Also an author and speaker, Chuck and his wife, Beverly, live in Lawrenceville, Georgia, USA. Learn more about Chuck and Ciloa at www.Ciloa.org .
Footnotes : (1) See Acts 2:42-47; (2) Alcoholics Anonymous; (3) July 15, also known throughout the Universe as Encourage1Forward Day (just sayin').
Note: Bob Goff is the author of Love Does and Everybody, Always, founder of Love Does, Honorary Consul for the Republic of Uganda, a former attorney, and quite a spontaneous fellow. I highly recommend his books.