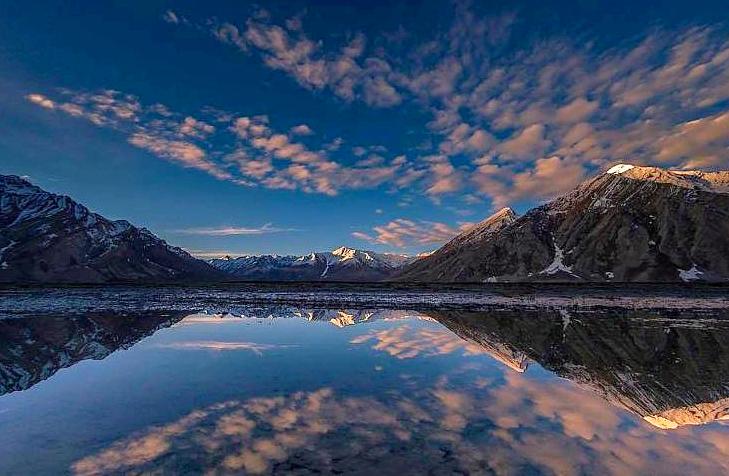 Volume XVIII, Issue 42
You just won't believe how big it is!
…by Chuck Graham
(From The Hitchhiker's Guide to the Galaxy1) Space, says the introduction to the Guide, is big. Really big. You just won't believe how vastly, hugely, mind bogglingly big it is.
Recently I read a prayer, that out of his glorious riches he may strengthen you with power through his Spirit in your inner being, so that Christ may dwell in your hearts through faith. 2
These verses are often misinterpreted and taken out of context. What a shame! They are very powerful…if we understand what they say about God and our relationship with each other.
The glory of God is the main thing, and it's really huge!
One problem is that these verses do not exactly begin this way. A literal translation says that Paul is praying that He would grant you, according to the riches of His glory… 3
See the difference? The first emphasizes God's riches. The second, more in line with the original texts, emphasizes God's glory. And why is this important?
Paul wanted us to focus on God's glory and know its wealth (superabundance). Or as the Hitchhiker's Guide might say, God's glory is big. Really big. You just won't believe how vastly, hugely, mind bogglingly big it is.
The overwhelming Love of Jesus is found where He dwells.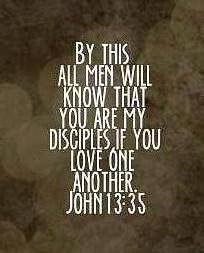 This is not about acquiring money! Paul says the purpose is so that Christ may dwell in our hearts. All of this…the riches, wealth, superabundance, and incomprehensible hugeness of God's glory…is about Jesus' Love.
Yes, Love one another 4 …families, friends, neighbors, even enemies. This Love is not emotion. It is action, marked by patience and kindness, gentleness and humility, mercy and forgiveness.
Yet this is impossible for us. We are weak, self-centered, judgmental, and prideful. Such Love is accomplished only through the power of the Holy Spirit living within us. And another thing.
Oh, the Love we receive when we actively love others!
Recently our small group reached out to our community. We served and fed, helped and encouraged, prayed for and prayed with. And as we shared Jesus' Love, something amazing happened.
The love we poured out on others washed back over us. We felt God's compassion for us. In our spirit we heard Him say, Now this is what I'm talking about. Good job!
Jesus' word became our action. Our action revealed His Love. His Love shone in our hearts. And our hearts cried out to Him, "Let's do this again and again and again!"
Ah, the Love of Jesus is big. Really big. Y ou just won't believe how vastly, hugely, mind bogglingly big it is! And it will change you.
Take care & be God's,
Chuck
Chuck Graham is Founder and Executive Director of Ciloa , an international ministry devoted to sharing God's encouragement and teaching others how to "encourage one another as long as it is called Today!" He is also an author, speaker, teacher, and encourager. Chuck and his wife, Beverly, live in Lawrenceville, Georgia, USA. You can learn more about Chuck and Ciloa at www.Ciloa.org .
1. The Hitchhiker's Guide to the Galaxy by Douglas Adams, Pan Books (Macmillan Publishers) 1979.
2. Ephesians 3:16-17, The Holy Bible, New International Version (NIV), 2011, Biblica, Inc.
3. New American Standard Bible Updated Edition, The Lockman Foundation, 1995.
4. John 13:34, NIV.