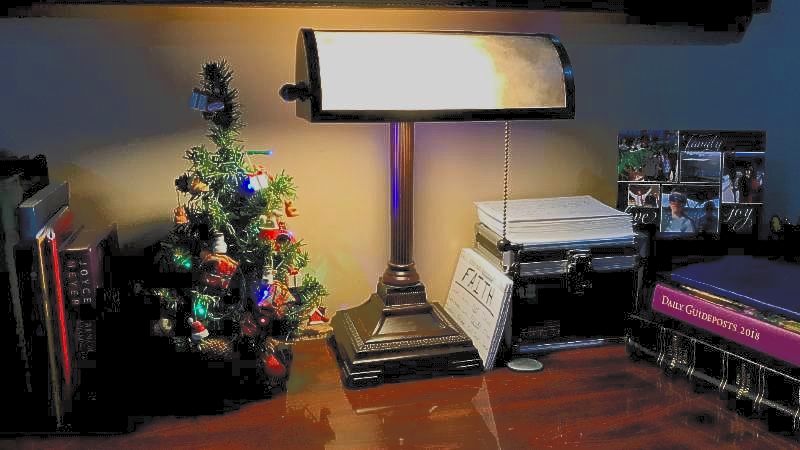 Volume XVIII, Issue 52
My Charlie Brown Christmas
…by Shane Hale
I moved to Dallas in the summer of 1997. It was smooth sailing at first, but by December I had found a level of lonely I had never known. It was not fun.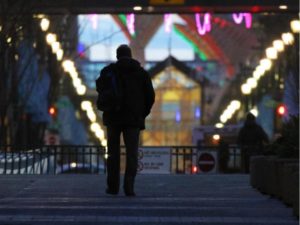 One Saturday night I ventured out to the local Wal-Mart. Making my way down a Christmas décor aisle, my buggy came to an abrupt stop. Something small and green had lodged under one of the wheels. I picked up the trampled, tangled, smashed flat, headed-for-the-trash-can mess.
It took some time to un-ravel everything, but soon the little mess had transformed. I looked it over, a bit surprised to find in my hands a miniature, 12-inch Christmas tree. Then with remarkable clarity, I remembered the words, "You just needed a little love". The irony.
I could so relate to the tree's discarded, beaten down, and trampled condition.
I carefully placed the little tree in my buggy, along with a few tiny ornaments and a strand of ten miniature lights. Total cost was maybe $6 but a solid investment toward adding some cheer to my life. In short order it was shining in my one-bedroom apartment.
Hands down that little tree was the brightest thing going in my life. A longtime fan of "A Charlie Brown Christmas" 1 , I named the tree "Chuck". I had found me some happy. When the Christmas season ended, I packed Chuck away in a shoebox for safe keeping.
The next Christmas I was back home in Mobile, Alabama. My life was in a much better state. I was with my family and "hanging out" with my girl (the eventual Mrs. Hale and mother of my three sons.)
Time brings healing, but I've never forgotten the lonely I knew in Texas.
Chuck made annual Christmas appearances as the years rolled on. But somewhere along the way I decided to leave the little tree out on display year-round, a reminder of the loneliest time in my life.
A few years ago, my oldest son came home with a tiny strand of LED lights to replace those on Chuck which had burned out years before. Not long after, he excitedly showed up with a handful of tiny ornaments, fished out of a trash can. Trashed ornaments for a trashed tree. Perfect.
In time, each of my sons came to know the story of Dad's little tree that is never put away. More importantly, I have been able to pass along to them the life and faith lessons that are in that story.
With a new look and prominent spot in our home, Chuck shines brighter than ever.
I am no longer lonely, but still remember what that place felt like and am ever-thankful for the family and relationships I am blessed with today. And a renewed, stronger faith has opened my eyes to the bigger story I had missed for so many years. And that is this….
God often places us in difficult circumstances to grow our faith and dependence on Him. Seemingly hopeless situations have always been, and will always be, some of God's favorite tools for preparing His imperfect people to carry out His perfect work in this fallen world.
Just like that little tree…discarded, beaten down, and trampled on people often "just need a little love". God always needs someone to work through so that He can reach them. If not you, then who?
Get in the boat. Do your part.
From Nose to Toes.
Shane
Shane Hale is a "redeemed & re-purposed professional baseball player" and former corporate sales executive. Shane, his wife Michelle, and their three sons live in Mobile, Alabama, USA, where he works as a Realtor. While seeking God's plan for his life in the summer of 2014, God told Shane to start writing. Today he shares his faith to encourage and inspire others to seek His plan for their lives as well. Check out his blog at http://www.the1sixproject.com.
A Charlie Brown Christmas —Repelled by the commercialism of the season, a young boy buys a small, discarded tree and learns the true meaning of Christmas. Animation feature by Charles M. Schulz, Lee Mendelson Film Productions, Bill Mendelson Productions, and United Feature Syndicate, 1965.
Banner Photo: Shane Hale, my desk
First Photo: The Faces of Need, Calgary Herald, Calgary, Canada, 12-27-2014
Second Photo: from A Charlie Brown Christmas
Third Photo: Shane Hale, My Charlie Brown Christmas Tree