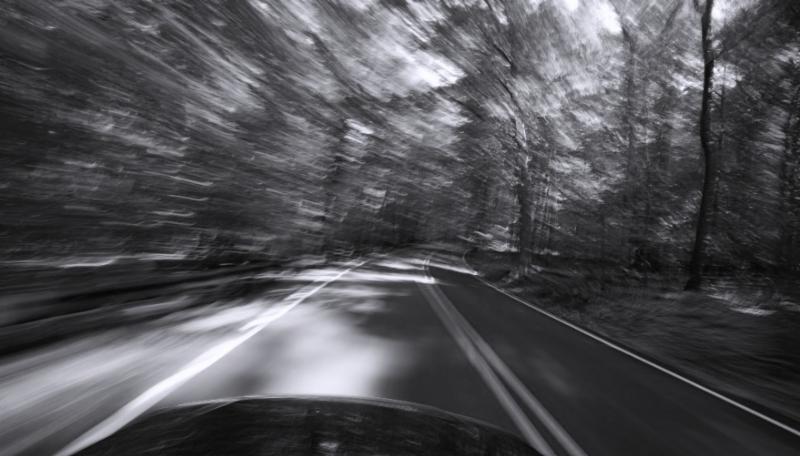 Volume XVIII, Issue 37
Out of Control
…by Chuck Graham
One Sunday morning a young man struggles out of bed. Having worked long hours the day before, he is exhausted. Yet church awaits. He gets dressed and slowly makes his way to the car. But on the way he falls asleep…at 45 mph.
Moments later he jerks awake. A mailbox rushes toward him. His hands rapidly turn the steering wheel, sending the car into a spin. Road, trees, and houses flash by. Then abruptly the car stops.
His heart pounding, he looks around. The car has spun 360°. The mailbox and post are untouched. There are no cars, no people. He has just been down a curving road and over a bridge. Asleep. And nothing has happened at all.
Being out of control does not mean we are helpless.
I remember everything as if it were yesterday, especially that terrible feeling of helplessness. The car was spinning. I had no idea of what to do, not that there was time to think about it. Everything was so bizarre to suddenly be out of control.
Ever felt that way? The world whirls around you or rushes past…and you can do nothing to stop it or change its direction. You tumble down a path you don't want to follow. Life…your life…is out of control.
Who wants to live like that? And yet, in a very real sense, that's the life Jesus has called us to live. What did He tell us? When we follow Jesus, we give God control. Put your faith and trust in me. Know my voice. Do what I tell you to do. Believe in me. Do not worry about your life. There will be trouble, but I have overcome the world. I am always with you. Follow me! 1 Sound familiar?
We haven't been called to a life of chaos, but to one where we are not in control. That's what "Follow me" is all about. We do not choose our path. We walk the one Jesus has set before us.
That can be difficult when we hear, "Seize the day…Take control of your life…Be the master of your own destiny." The world lies that we can be anything we want to be. How easily to miss the truth that in Christ we can be far more.
God will never lead us astray.
On that day long ago, I was not in control, but God was. He awoke me at the critical time. He caused my hands to turn the steering wheel. He spun the car away from harm and danger. And when the dust settled, He had me pointing in the right direction.
If God can do that in a single moment, imagine all He will do in a lifetime…that's out of control.
Take care & be God's ,
Chuck
Chuck Graham is Founder and Executive Director of Ciloa , an international ministry devoted to sharing God's encouragement and teaching others how to "encourage one another as long as it is called Today!" He is also an author, speaker, teacher, and encourager. Chuck and his wife, Beverly, live in Lawrenceville, Georgia, USA. You can learn more about Chuck and Ciloa at www.Ciloa.org .
1. Read Matthew 6:25, 28:20; Mark 2:24, 8:34; Luke 12:22, 14:25; John 10:27, 12:26, 14:1, 21-24; 16:33