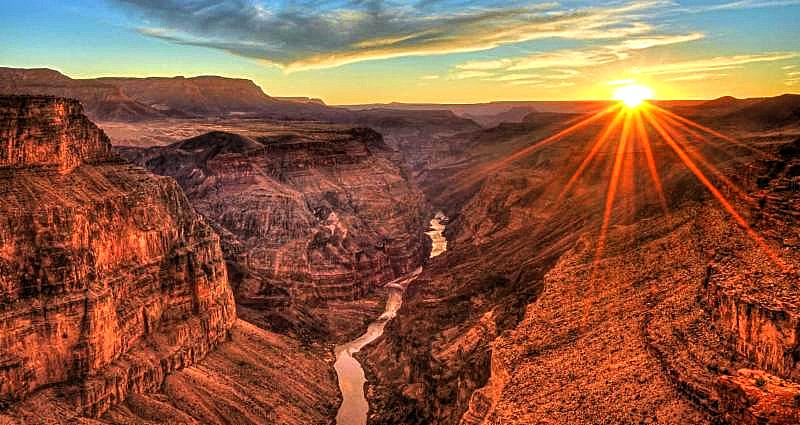 Volume XVIII, Issue 31
Division, It's Not Just Math
…by Chuck Graham
1967. Integration had begun. No one knew what to do. Those in power threw the "races" together and demanded everyone be friends. Yet the children in my school remained separated. Not so much to make a statement as to find comfort in an uncomfortable situation.
A few brought along their parents' prejudices, anger, and fears. I was blessed with parents who opposed discrimination, so to witness such hateful words and actions was disturbing. One Monday morning I felt compelled to do something.
I got on the school bus and chose a seat next to Danny. He was always the only black kid on the bus and no one ever sat with him. All eyes were on us. We said an awkward "hi", then talked a little. But we mainly just rode the bus to school.
The Church suffers when people take sides.
Every day that week, I got on the bus and sat with Danny. Each time we talked a little more and got to know each other better. I really enjoyed that brief time together, and I could tell that Danny did, too. But word was getting out.
One day while getting off the bus, we were met by two small groups. One white, one black, both filled with hate. Demeaning, derogatory, vile slurs were thrown at us. They called me everything from white trash to "n….. lover".1 Danny got his own share.
In my naïve 13-year-old mind, I thought the black kids would support us. Instead, I heard a lot of "we don't need white help", though not said that politely. Danny and I walked toward the school with angry whites on one side and angry blacks on the other.
Our focus is too narrow; division is the problem.
I follow OneRace 2 and others who seek reconciliation among God's people, and recently realized something. We tend to think the problem is about race or gender, ethnicity or nationality. The truth is simpler. It's about any division that pits Us against Them…Me against You.
The Apostle Paul wrote: By authority of our Lord Jesus Christ, I urgently beg all of you to be perfectly united in mind (thought, feeling and will) and agreement that there be no divisions among you.3 Yet at every opportunity we choose to divide ourselves.
Jesus said, A house divided against itself cannot stand. 4 We are the house of God. We are called to stand together, and when all is done, to continue standing together.5 So r efuse to be divided. Come together as one united C hurch in C hrist! We can do that…together!
Take care & be God's ,
Chuck
Chuck Graham is Founder and Executive Director of Ciloa , an international ministry devoted to sharing God's encouragement and teaching others how to "encourage one another as long as it is called Today!" He is also an author, speaker, teacher, and encourager. Chuck and his wife, Beverly, live in Lawrenceville, Georgia, USA. You can learn more about Chuck and Ciloa at www.Ciloa.org .
1. I do not speak and will not write such words. Feel free to use your imagination.
2. OneRace stands against the spirit of racism, building a movement of racial reconciliation. Click here OneRace for more information.
3. Read 1 Corinthians 1:10
4. Read Mark 3:25
5. Read Ephesians 6:13
Last picture is of Calvary Baptist Church, Columbus, Georgia, USA (https://calvaryga.com).