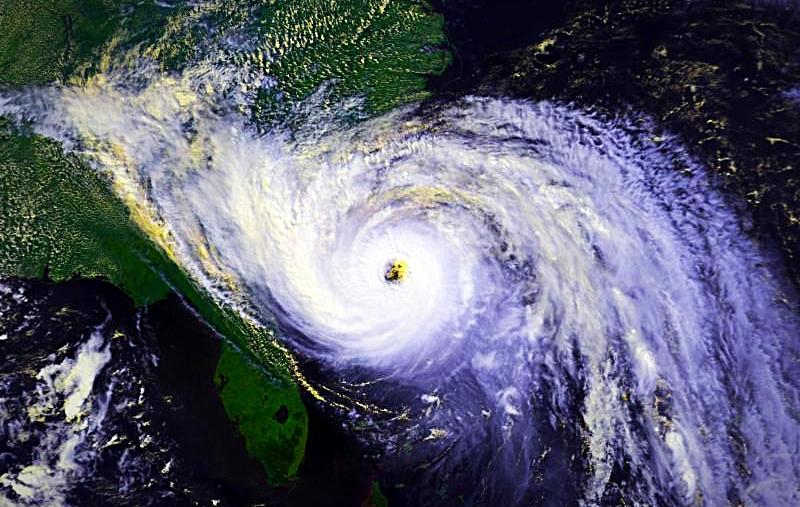 Volume XVIII, Issue 29
When Least Expected
…by Chuck Graham
Ever been surprised with encouragement? We always need to be encouraged, and if encouragement comes, it's such a wonderful feeling. But when people go out of their way to encourage us…well, that's truly special. In fact, it's exactly like this…
Dean's Gift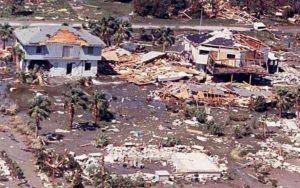 Sept. 21, 1989, 11:57 pm. Hurricane Hugo struck the coast of South Carolina, with winds of 160 mph. The storm surge reached 20.2 feet. Houses and businesses turned into rubble. Forests were decimated. Docks ripped apart. Shrimp boats lodged in nearby trees.
In the days following, I helped form a volunteer relief effort.1 Some had useful skills and training. Others had big hearts and knew how to care and comfort. But all wanted to help in any way they could. Individuals and organizations from near and far sent supplies.
As we loaded trucks, vans, cars, and trailers, the media descended upon us. During their interviews, fingers pointed in my direction. Soon they came to me. "So we hear you're in charge." I replied with what I'm certain was a confidence building reply. "Wait, what?!"
Tip of the Day: Never turn down a free RV.
So I became the leader of this merry band. Never having led such an effort, I had many questions but no answers. Will they let us in the area?2 How do we get relief to the victims. Can we keep our people safe? Will we have food and shelter? Sleepless nights lay ahead.
Before we left, a small RV3 pulled up and a guy with a big grin got out. Dean Finley4 was always busy, often out of town, and the last person I expected to see. "Can I help you? I'll drive and you can use the RV for whatever you need."
Dean drove wherever I needed to be, helping me focus on our mission and giving me time to rest. With all my meetings and rushing around, he made certain I didn't miss a meal. And he insisted I use the bed in the RV while he and the volunteers slept on the floor of a high school gym.
If you do not encourage others, is God's love in you? (compare 1 John 3:17)
Encouraging others takes many forms but one thing is always the same. God provides the opportunity and the encouragement, but we decide to use it or walk away. Dean did not know me well, yet took time from work and seized the opportunity to encourage me.
And as he encouraged me, I did my best to encourage those around me…our volunteers, other relief efforts, law enforcement, and victims of the storm. I recall thinking there should be a ministry about encouraging others. I am forever grateful that Dean chose to…
Encourage1Forward ,
Chuck
Chuck Graham is Founder and Executive Director of Ciloa , an international ministry devoted to sharing God's encouragement and teaching others how to "encourage one another as long as it is called Today!" He is also an author, speaker, teacher, and encourager. Chuck and his wife, Beverly, live in Lawrenceville, Georgia, USA. You can learn more about Chuck and Ciloa at www.Ciloa.org .
1. White Oak Hills Baptist Church in Stone Mountain, Georgia, USA, allowed us to use its facilities.
2. Access to the affected areas was restricted by the National Guard and local law enforcement.
3. A recreational vehicle. This one was small but provided everything we needed.
4. Dean was a youth evangelism consultant and worked with many Christian organizations.