Volume XVIII, Issue 27
A Tale of Two Guys
…by Chuck Graham
It is amazing how God uses us to encourage others. We might want someone more "qualified" to be the encourager. A pastor or minister. Maybe a professional counselor. (Or anyone but us.) But that's not what encouraging one another is all about.
A Story of John & Terry
Picture this. John (married to Phyllis) is more an introvert–reserved, speaks after much thought, and never wants to offend. Terry (married to Glenda) is more an extrovert–outgoing, says what's on his mind, and is all about honesty. Both are men of God.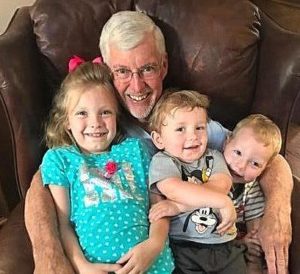 They met in a church with defined age groups. With Terry 8 years older, they did not get to know each other real well. In time John and Phyllis moved to 12Stone Church1. They worked at new campuses, began small groups…and John and Terry lost touch.
Years later Terry and Glenda were in need of a church and decided to check out 12Stone. They began attending and, with John and Phyllis' encouragement, joined a small group that met in John and Phyllis' home! After 10 years John and Terry had reconnected.
A brother is born for times of trouble.

(see Proverbs 17:17)
As one study led to another, Terry and Glenda continued to come. Soon they were part of a strong group that not only learned more about following God, but also genuinely cared for each other. Which is why everyone reacted with deep concern when John shared that he had cancer.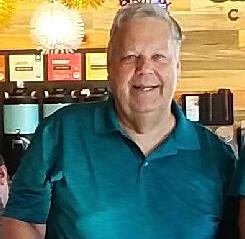 Terry listened as he told of others in his family who had not survived such cancer. John was worried, and Terry understood. Though not having spoken much of his own long battle, he also had cancer…sometimes in remission, sometimes not.
On the day of surgery, John and Phyllis arrived at 5:30 am. And Terry was waiting for them! He sat with them, prayed with them, and kept John's mind off what was about to happen. John had been nervous, but Terry brought calm and peace. He encouraged them.
Encourage and build each other up.

(see 1 Thessalonians 5:11)
God calls each of us to encourage whenever we can. Not when a certificate hangs on our wall, but at every opportunity to allow His love to flow through our hearts so that His encouragement can lift up His hurting, confused, and desperate children.
As Phyllis would later say, Terry took encouraging to a higher level. And as Glenda noted, he sees encouraging others as his personal ministry. May we all do the same, and…
Encourage1Forward ,
Chuck
Chuck Graham  is Founder and Executive Director of  Ciloa , an international ministry devoted to sharing God's encouragement and teaching others how to "encourage one another as long as it is called Today!" He is also an author, speaker, teacher, and encourager. Chuck and his wife, Beverly, live in Lawrenceville, Georgia, USA. You can learn more about Chuck and  Ciloa  at  www.Ciloa.org .
1. 12Stone Church is a multicultural, multi-campus church located in Gwinnett County near Atlanta, Georgia, USA, and built on the core belief "One Matters-You matter to God. You matter to us." www.12Stone.com