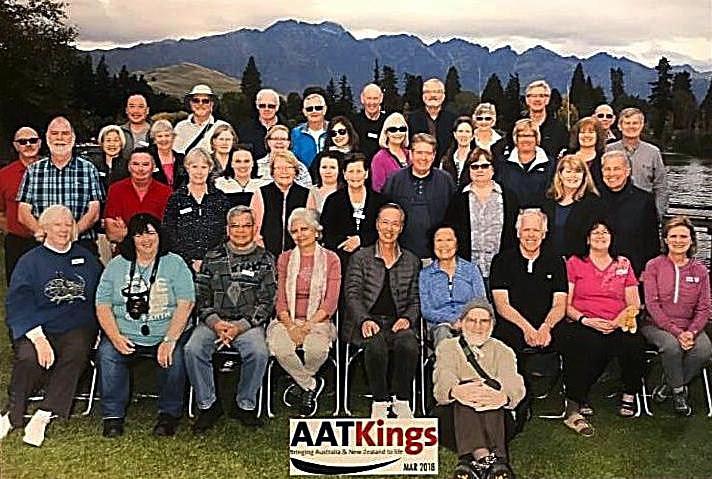 Volume XVIII, Issue 24
The First Move
…by Chuck Graham
This year Beverly and I celebrated our 40th wedding anniversary with an amazing trip to New Zealand and Australia. I think we took 10,000 pictures. Seriously. We were there about four weeks and spent nearly a lifetime in planes. It's a long way to the lands down under.
I'm often asked about my favorite city, region, or adventure. But it's difficult to choose. From the peaceful Bay of Islands to the majestic Southern Alps and the energy of Melbourne to the Great Ocean Road, everything was new, exciting, and beautiful.
But of all those sights and sounds, even the steamship cruise in Queenstown, jet boat ride in Skipper's Canyon, and helicopter flight to the top of Mt. Cook, my favorite experience is easy to decide. What I loved most were the people I met along the way.
Never wait for others to do what you should be doing.
Those who know me may find that strange. After all, I am a devout introvert. My comfort zone is definitely a small space with close family and friends. And meeting people requires effort, especially if I have to make the first move. Hmm. Must be a lesson there.
The Bible says a lot about loving and encouraging, comforting and caring, being gentle and kind. And not only to family and friends, but also to strangers and enemies.1 Yet here's what can often be difficult: We are not to wait for others to make the first move.
Jesus never said, Love only those who love you first, care for those who already care for you, show the same gentleness and kindness that has been shown to you. He gave no pre-conditions, no list that had to be met first. He kept it very simple. Go! Do! Now!
Following Jesus begins with a single step.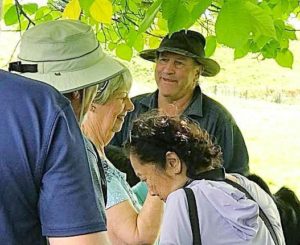 Some of you have never met a stranger and can walk right up and talk with anyone. For many of us, however, reaching out to someone…taking that first step…can be difficult, and for some even scary. But you know, Jesus also never said,
Follow me! It will be easy.
On our trip, I stepped out of my comfort zone and met wonderful people from around the world.2 The more I did, the more I got to share about Ciloa and encouraging each other. Often I was encouraged by them.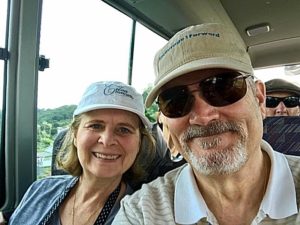 And all it took was for me to take one simple step.
We should never require someone to ask for help before we will offer it. So let's also not create conditions that keep us from reaching out to others. Love and encourage them. Comfort and care for them. Be gentle and kind toward them.
Make the first move.
Take care & be God's,
Chuck
Chuck Graham  is Founder and Executive Director of  Ciloa , an international ministry devoted to sharing God's encouragement and teaching others how to "encourage one another as long as it is called Today!" He is also an author, speaker, teacher, and encourager. Chuck and his wife, Beverly, live in Lawrenceville, Georgia, USA. You can learn more about Chuck and  Ciloa  at  www.Ciloa.org .
1. Love your neighbor as you love yourself. (GNT) See Leviticus 19:18; Matthew 19:19; Matthew 22:39; Mark 12:31; Luke 10:27; Romans 13:9; Galatians 5:14; James 2:8
2. Argentina, Australia, Austria, Belgium, Brazil, Canada, England, Germany, India, Indonesia, Ireland, Italy, Japan, Malaysia, Netherlands, New Zealand, Norway, Philippines, Scotland, Spain, Sweden, Switzerland, Taiwan, USA.