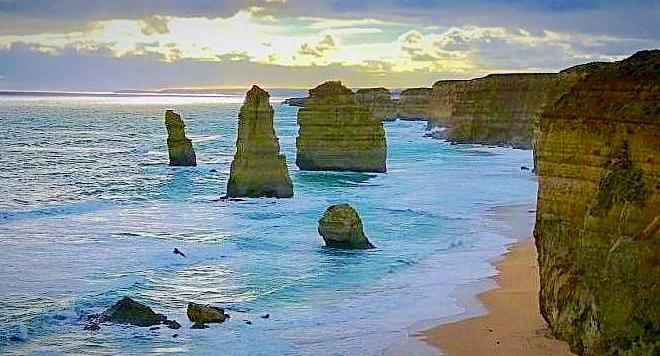 Volume XVIII, Issue 17
Do We Understand?
…by Chuck Graham
Driving along the Great Ocean Road in southeastern Australia, Beverly and I saw beautiful bays, a stunning gorge, and huge limestone formations. The ever-changing colors of the Southern Ocean and distinct layered strata of the rock walls were amazing.
One site was the Twelve Apostles, limestone pillars towering 150 feet.1 Once they were a part of the mainland, but fierce winds and pounding waves carved out deep caves. The caves grew into large arches which eventually collapsed, resulting in the pillars we see today.
Funny thing. There aren't twelve. Originally there were nine, but for tourism in the 1920's, they were named the Twelve Apostles. In 2005, a giant 164 foot2 pillar crashed into the sea. Now at only eight, tourists still expect "Twelve" Apostles. After all, twelve means twelve…right?
Understanding looks to what words meant then.
Throughout the Bible words and phrases appear with meanings unique to the people of that time. "Baptism", "resurrection of the dead", and "messiah", for example. They understood these differently than we often do, which can lead to misunderstanding what they meant.
One such phrase is Kingdom of God,3 often used around the time Jesus walked this earth. We see it as a reference to a person, place, or territory. But that's not what it meant when the Roman Empire ruled over the Jews and made them little more than slaves. This was a battle cry.
Kingdom of God ! was a call for worldly revolution, focusing on the emotions of Israel against the Roman Empire to establish an earthly kingdom. This was the call of false messiahs and zealots.
But Jesus used Kingdom of God as a call for spiritual revolution, focusing on the heart, mind, soul and strength of the individual against a Religious Empire. This was the call of the true Messiah.
We often see the surface of Scripture, missing the treasure beneath.
Recently I read Paul's comment, …the kingdom of God is not in word, but in power.4 That got me thinking. Most translations use a little "k" here, leading many to focus on God's kingdom revealing itself through power, not words. And yet His kingdom is often revealed through words.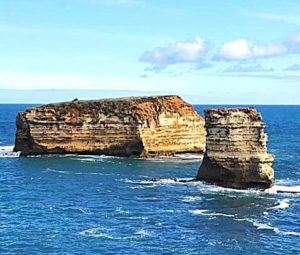 Some translate this verse with a capital "K", which I believe is correct. Paul was referring not to a word, but a phrase. He was not making a general statement of God's power, but looking to the Messiah's call that summons people to give their loyalty and allegiance to Him.
The authority to issue this call is not in mere words but, as the original text states, in dunamis…the abundant, mighty, miraculous power of God. This is not really about God's kingdom. It's about who Jesus is and our reaction to His command to follow Him. But do we understand?
Where is our loyalty and allegiance? Are we connected to Jesus, or have wants and desires weakened the foundation of His call, sending it crashing into a sea of doubt? How do we respond to His battle cry…Kingdom of God!
Take care & be God's,
Chuck
1. 46 meters
2. 50 meters
3. Matthew typically used "Kingdom of Heaven ", following the Jewish custom of not referring to God's name.
4. Paul's letter to the Corinthians, 1 Corinthians 4:20 KJV
Note : Whether words are capitalized is typically the personal preference of the translators involved. For examples of "Kingdom of God" in v. 4:20, see Complete Jewish Bible, Good News Translation, and New Living Translation.