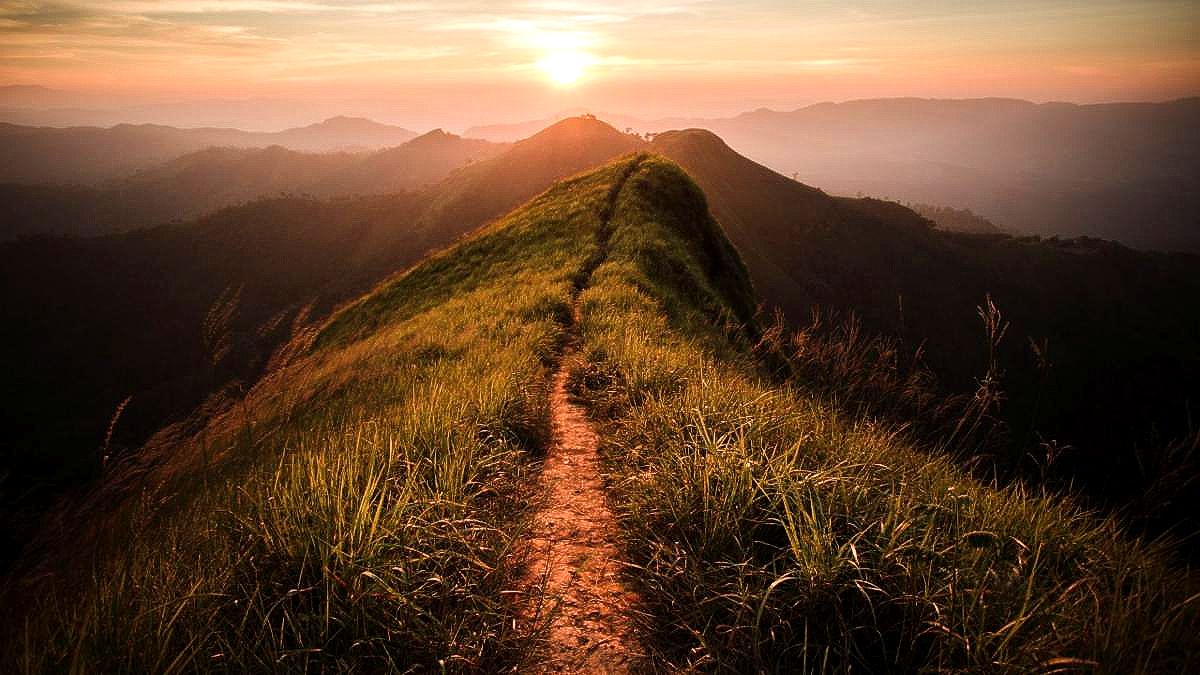 Volume XXII, Issue 52
The Rising Son or just Stories?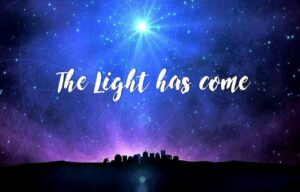 Centuries before the birth of Christ, a humble man began writing of things God told him to write…things he would never see…things that would all come…true.
"The people walking in darkness will see a great light. A light will dawn on those living in the land of the shadow of death, the land of darkness."1
The true light that gives light to everyone was coming into the world. In him is life, and that life is the light of all people. The light shone in the darkness, but the darkness did not understand it.2
Could the centuries' old stories be true?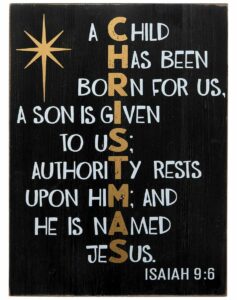 "The Lord himself will give you a sign: The virgin will be with child and will give birth to a son, and will call him Immanuel, which means God with us."3
After Joseph learned the virgin Mary was pregnant, God told him this was through the Holy Spirit, that she would give birth to a son, and he must name him Jesus, which means the LORD saves.4
For to us a child will be born, for our benefit a son will be given, and He will rule over all. He will be called Wonderful Counselor, Mighty God, Everlasting Father, Prince of Peace. And His reign and peace will never end.5
When John the Baptist saw Jesus passing by, he said, "Look, the Lamb of God!" The Lamb will overcome because he is Lord of lords and King of kings. And he will reign for ever and ever.6
He IS the Way, the Truth, and the Life!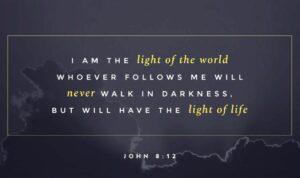 "The lands of Zebulun and Naphtali will be humbled, but there will be a time in the future when Galilee of the Gentiles, which lies along the road between the Jordan and the sea, will be filled with glory."7
Jesus went to live in Capernaum, a city along the River Jordan, in Galilee of the Gentiles, the area of Zebulun and Naphtali.8
"You will shatter the yoke that burdens them, the bar across their shoulders, the rod of their oppressor."9
Take my yoke upon you and learn from me, for I am gentle and humble in heart, and you will find rest for your souls. For my yoke is easy and my burden is light.10
For some 2,700 years we have had the writings of Isaiah. But have we paid attention? Can we see it play out in the writings of Matthew, Mark, Luke and John, or have we been swayed by the world that it's all just stories? As for me…I believe Jesus is that child of prophecy and I follow Him!
I am the light of the world. Whoever follows me will never walk in darkness, but will have the light of life. I came so that you could have life – yes, and have it full to overflowing. So do not let your hearts be troubled. Trust in God. Trust also in Me. For I have overcome the world.11
Merry Christmas, my friends. Ciloa Forever!
Chuck
Chuck Graham is Founder and Executive Director of Ciloa, an international ministry devoted to encouraging others and teaching them how to encourage one another. He is also an author and speaker. Chuck and his wife, Beverly, live in Lawrenceville, Georgia, USA. Learn more about Chuck and Ciloa at www.Ciloa.org.
Footnotes: The title is adapted from Luke:178-79 in Zachariah's Prophecy: Because of the tender mercy of our God, by which the rising sun will come to us from heaven to shine on those living in darkness and in the shadow of death, to guide our feet into the path of peace. (1) Read Isaiah 9:2. (2) Read John 1:1-9. (3) Read Isaiah 7:14. (4) Read Matthew 1:18-22. (5) Read Isaiah 9:6-7. (6) Read John 1:36; Revelation 17:14. (7) Read Isaiah 9:1. (8) Read Matthew 4:12-16. (9) Isaiah 9:4. (10) Read Matthew 11:29. (11) Read John 8:12; 10:10; 14:1; 16:33.
Pictures: Banner: The Way, The Truth and The Life, photo by uuoott, Getty Images. (1) The Light has come, from Hope Community Church, Surrey, British Columbia, Canada, hopecommunity.org. (2) Isaiah 9:6, wall decor created by Hobby Lobby, hobbylobby.com. (3) Light of the World, John 8:12, from The Alliance Canada, cmacan.org.