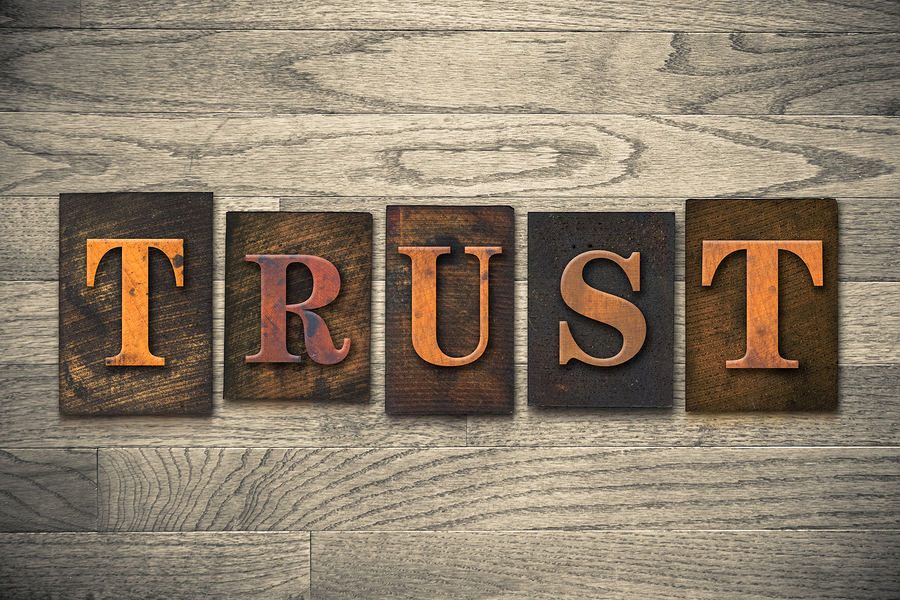 Volume XXII, Issue 44
Never Forget The "IN"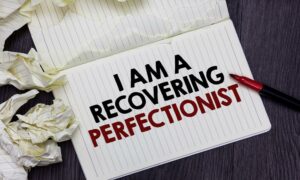 I once saw a sign outside a coffee shop. Across the black slate in multi-colored chalk was written Roses are red, Violets are blue, Poems are hard, Drink coffee. I laughed, greatly startling Beverly, an elderly couple, and several young children.
Being a perfectionist, there was a time I would have missed the humor and focused instead on correcting the poem's lack of rhyme. My mind easily becomes cluttered with things not all that important. I think something needs fixing, so I jump in.
The problem with that is the quest for perfection can quickly grow into a requirement…a demand…for perfection from others. Not only do we miss the wonder of something or someone not so perfect, we drive people crazy…or just simply away.
Trusting in God means giving up control.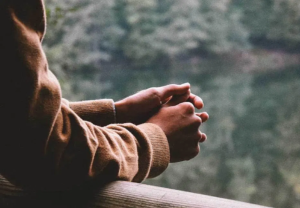 Another problem with demanding perfection, whether from ourselves or others, is the damage it can do to our relationship with God. Perfection is rooted in absolute control and in this world that control is based on placing our trust in…us.
And yet what do we find in God's Word? Put your trust in God. Remember all He has done for you. Keep His commands. 1 Do not put your trust in wealth or power, but instead in His unfailing love. 2 Blessed is the one who trusts in the Lord. 3
David once wrote of being in terrible trouble. Admitting his weakness and fear, he cried out, But I trust in you, O Lord; I say, "You are my God." My times are in your hands. 4 See what he was saying?
God's perfect love drives out our fears.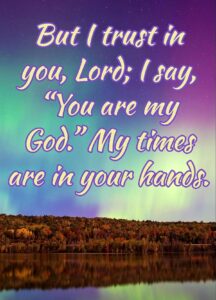 David knew God but felt alone. He trusted Him but was afraid. He had power but was weak. Yet such imperfection did not drive David from God, but to Him. And he gave all control of his times…his past, present and future…his life…to God.
Jesus said we are to be perfect as our Heavenly Father is perfect, meaning every day we are to strive to be perfect in loving others, as God is perfect in His love for us. 5 God sees us as perfect even now, but that perfection is due to Him, not us.
Why do we still seek control rather than trusting in God? I believe it is fear. But know this: Trust does not mean we are not afraid, but that we move forward with God in spite of it. So, who do you trust in?
May the God of hope fill you with all joy and peace as you trust in Him, so that you may overflow with hope by the power of the Holy Spirit. 6
Ciloa Forever!
Chuck
Chuck Graham is Founder and Executive Director of Ciloa, an international ministry devoted to encouraging others and teaching them how to encourage one another. He is also an author and speaker. Chuck and his wife, Beverly, live in Lawrenceville, Georgia, USA. Learn more about Chuck and Ciloa at www.Ciloa.org.
Footnotes: (1) Read Psalm 78:7. (2) Read Job 31:24-28; Psalm 13:5-6. (3) Read Psalm 40:4. (4) Read Psalm 31:14-15a. (5) Read Matthew 5:43-48. Read Romans 15:13.
Pictures: Banner: Trust, creator unknown. (1) Recovering Perfectionist, from the article "How To Help A Perfectionist Employee" by Stuart Hearn, 1-18-2022, peopledevelopmentmagazine.com. (2) Trusting, from the article "Trusting Yourself", healthline.com. (3) Psalm 31:14-15, creator unknown.