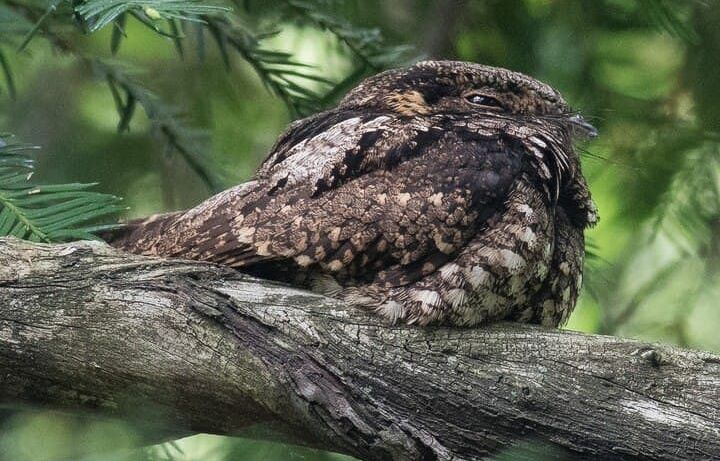 Volume XXII, Issue 28
Why Does the Whip-poor-will Sing?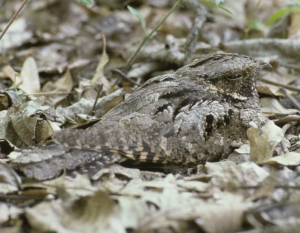 A Whip-poor-will is a bird found from southern and southeastern Canada, throughout eastern and southwestern US down to Mexico and Central America. It's the size of a robin, active only at night, has no nest, and lays its eggs in leaves on the ground.
The bird's coloring allows it to blend perfectly with old leaves. I've often heard them singing, but have never been able to see one. Even their eggs are camouflaged. With bits of white and shades of gray, they look like small stones.
And the male's singing is quite unique. For hours after sunset and just before sunrise, he calls out whip-poor-will. I don't know Will or why he may need whipping, but this call is very distinct…each and every night. But why does the Whip-poor-will sing?
What is wisdom and understanding?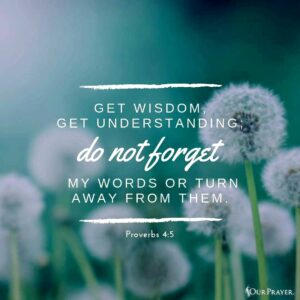 As I prepared for this Note, I read a chapter in the Book of Job that at first appears to be about man's success in mining the earth. 1 But by the end, it's clear that gold, silver, and precious stones are not the treasure he needs.
Instead, that treasure is wisdom and understanding. And what is this wisdom and understating? To every man and woman, God said, "Listen! Reverence of the Lord…that is wisdom, and to turn away from evil is understanding." 2
Centuries later Jesus would teach wisdom and understanding with different words. Love the Lord your God with all your heart, soul, mind, and strength…As I have loved you, so you must love one another…Follow me. 3
Will we stand against the darkness?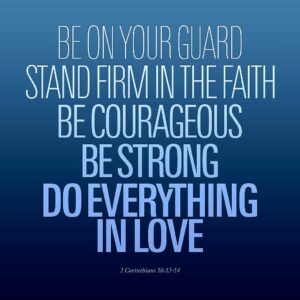 So what's this have to do with a little bird's song? The reason a Whip-poor-will sings every night is to defend his territory. In this way he takes a stand…against the darkness and all who would do him harm. He is vigilant. He is clear. He does not flee.
Even though the world was filled with the darkness of evil, Jesus, the light of the world, came into the world to save it. But people, then and now, love darkness instead of the light because what they are doing is evil and they do not want to be exposed. 4
In the face of evil, will we be like the Whip-poor-will…vigilant, clear in who we are, and willing to stand against the darkness? Or will we fly away and hide?
Ciloa Forever!
Chuck
Chuck Graham is Founder and Executive Director of Ciloa, an international ministry devoted to encouraging others and teaching them how to encourage one another. He is also an author and speaker. Chuck and his wife, Beverly, live in Lawrenceville, Georgia, USA. Learn more about Chuck and Ciloa at www.Ciloa.org.
Footnotes: (1) Read Job 28. (2) Read Job 28:28. This is my interpretation, using the meaning of the Hebrew words rather than how they are often translated: In place of To man/mankind…To every man and woman, for Behold…Listen, and instead of Fear (which commonly refers to being afraid)…Reverence (which means awe-filled respect, honor, obedience, and worship). (3) Read Mark 12:30, John 13:34b, and Matthew 9:9. (4) Read John 1-6, 8:12, 3:16-17,19.
Pictures: Banner: Whip-Poor-Will in Pennsylvania, photo by Matthew Sabatine, 5-8-2020, Macaulay Library. 1st: Eastern Whip-Poor-Will on Leaf, Missouri Department of Conservation, mdc.mo.gov. 2nd: Proverbs 4:5, poster by Our Prayer. 3rd: 1 Corinthians 16:13-14, Flickr.