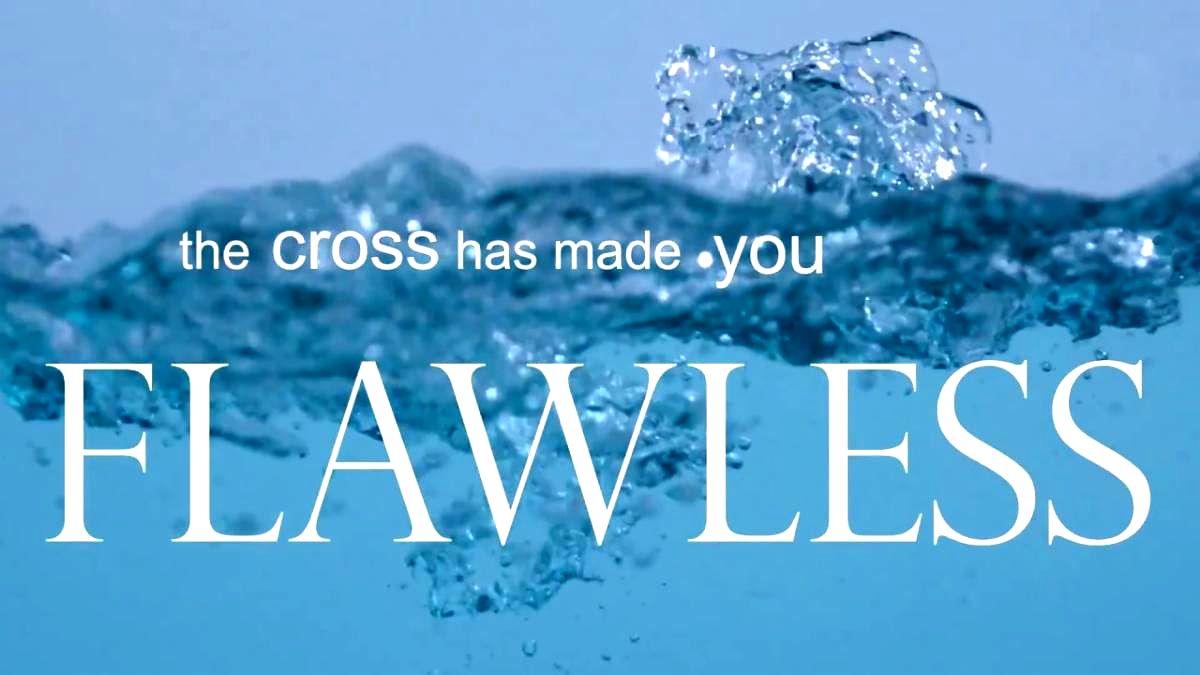 Volume XXII, Issue 16
Flawless!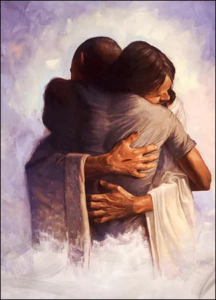 What thoughts come to mind when you think about Easter Sunday? Jesus being raised from the dead, the horrified women finding an empty tomb? Or maybe it's Peter and John racing to that same tomb or the fear and confusion of the Disciples?
Specifically, where would you see yourself in all of that? Most of us probably like to think we would have handled it all differently. We would remember Jesus' words and realize He had risen indeed! But I'm not so sure. It was, after all, a terrifying time.
But suppose it all happened today and you truly believed He had died and was raised on the third day, alive again! Would you rush to Him and embrace Him as Mary Magdalene did? 1 Or knowing that you're imperfect and sinful, would you stand back?
Could Jesus never love someone like you?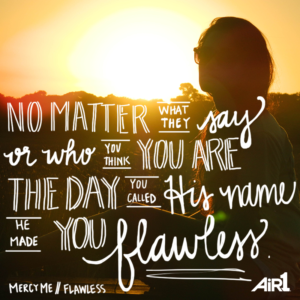 I hope I would be so focused on Jesus that I would rush into His arms. But I fear my focus would turn inward, recalling every time I did not follow Him or love others. Maybe I would look into His perfect eyes and know He's looking at one who is not.
In the brief time I've been in this world, people have told me, "Jesus could never love someone like me." They recount all the bad they've done and convince themselves they are not worthy of His love. They have not yet done enough good to have earned it.
Then there are those who have been told their diseases, illnesses, infirmities, abnormalities, handicaps, impairments, deformities…even their poverty…are a sign they are sinful, lack faith and are not forgiven. But didn't Paul complain of a thorn in his flesh? 2
To Jesus, the Cross has made you flawless.
Jesus made it very clear. He knows who listen to His voice and follow Him. He gives them eternal life and they will never perish. And NOTHING can take them out of His hand. 3 We are His! So here's the truth.
We who believe in Jesus are no longer condemned, but have eternal life. 4 We are a new creation. The old has gone. The new has come!  5 And on that day when we leave this world and see Him face to face, Jesus will see us as flawless.
No matter the bumps…No matter the bruises…No matter the scars…Still the truth is…The Cross has made…The Cross has made you flawless…No matter the hurt…Or how deep the wound is…No matter the pain…Still the truth is…The Cross has made…The Cross has made you flawless. 6
While we are not perfect in this life, the Cross has made us flawless for the next.
Chuck
Chuck Graham is Founder and Executive Director of Ciloa, an international ministry devoted to encouraging others and teaching them how to encourage one another. He is also an author and speaker. Chuck and his wife, Beverly, live in Lawrenceville, Georgia, USA. Learn more about Chuck and Ciloa at www.Ciloa.org.
Footnotes: (1) Read John 20:1-18. (2) Read 2 Corinthians 12:7-10. (3) Read John 10:27-28. (4) Read John 3:16-18. (5) Read 2 Corinthians 5:17-19. (6) Flawless, written by Ben Glover, Robby Shaffer, Nathan Cochran, Mike Scheuchzer, Barry Graul, Solomon Olds, Bart Marshall Millard, and David Garcia Arthur, © Universal Music, 2014, Album: Welcome to the New, performed by MercyMe.
Pictures: Banner: Flawless, image downloaded from GreaterThanLyrXVids, 2017. 1st: The Embrace, creator unknown. 2nd: MercyMe/Flawless by Air1 radio station, www.air.com. 3rd: Flawless music video by MercyMe, YouTube.