Volume XX, Issue 46
A Quiet Time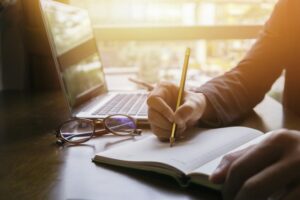 One January God gave me a head's up…A quiet time is coming. He does that sometimes…when I'm really listening to Him. And I'm always thankful because it gives me time to pray, ask God what He means, seek to be obedient, and basically get my attitude right.
 
That January was a month of thoughts and stories and I wrote much more than I actually posted. My mind was so full it was hard to believe a quiet time was on its way. With the Lent season coming, I asked God, "What would you have me give up this year?" All I heard was, A quiet time is coming.
 
February arrived with even more thoughts and stories rumbling around in my head. I wrote some in my journal and posted a few times in my blog…but something changed. There had been no visits to my blogsite. None, all month. Wow! So I asked, "Lord, is this the quiet time?"
 
Come with me to a quiet place and get some rest.1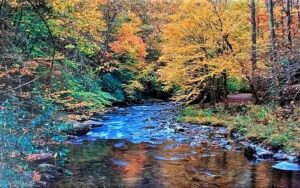 I think He said yes, but I began to wonder. Why have people stopped reading my blogs? Don't they like me anymore? Have they found someone they like better? Aren't my stories good enough? Is my season of writing over? Sadness led me into thinking only about me.

I got caught up in selfishness, resentment, bitterness, and jealousy. You see, I knew quite a few people who were also writing blogs. Most seemed to be flourishing. Yet I had 0 visits. There's misery in believing the lies of the enemy and becoming self-centered.
 
In my walk with Jesus, He has trained me to bring Him all my thoughts, worries, concerns, sadness…with all my stuff. And I've learned not to tarry. He doesn't mind when I dump everything at His feet. He knows what I'm carrying. And He wants it all.
 
Do not be troubled. Trust in God, trust also in me.2
 

So I took it all to Him and He showed me that I was too concerned about numbers and people liking what I wrote. He reminded me that all I write comes from Him and I should write out of obedience to Him and for His good pleasure. Then He revealed that this was the quiet time.
 
I repented of my selfishness and asked God's forgiveness, which He assured me is mine. And during that Lent season, I chose to be quiet, give up my desire to write, and just listen. I find it is far better to listen.
 
Don't get me wrong. On more than one occasion I sat with fingers poised over the keys and my mind full of thoughts. But nothing ever came together. Nothing! "Ok, Lord, You will let me know if and when You choose to have me write." And He did.
 
Thank you, Jesus, for Your faithfulness even when I am not faithful. I love you because You first loved me! I will wait on You and Trust in You….once again. Amen.
Lisa
Lisa Brittain and her husband, Randy, live in Lilburn, Georgia, with their three puppies…Nole, Liberty, and Victor. Follow Lisa's blogs and current events at EyesOnJesusAndShine. And check out her book, 31 Days of Gleaning with Ruth-Questioning My Way Through a Famine Season, available now on Amazon.com.
Scripture: (1) Read Mark 6:31. (2) Read John 14:1.
 
Pictures: Banner Shot: Autumn Leaves by Yue Xing Yidhna Wang, Getty Images. 2nd Photo: Autumn Peace by Chuck Graham. 3rd Photo: A Row of Ginkgo Trees by Siripong Kaewla-iad, Getty Images.