Volume XX, Issue 44
Following in His Footsteps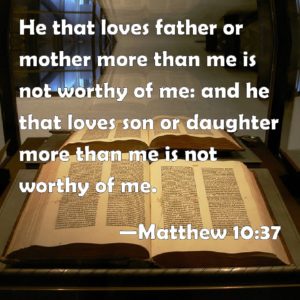 The greatest challenge in my life has been that whole Follow me deal. You know, like when Jesus called Simon and Andrew, James and John, Matthew, Philip, and the rest of the disciples. No one told me it could be so hard.
 
Following Jesus is not like joining a club. There is no membership card or secret decoder ring. It's a deeply personal commitment to follow in His footsteps, actually giving up a lot of who we are to become as much as possible who He is.
 
It isn't for the faint hearted or those not willing to give every effort to give the direction and authority of their lives over to Jesus. And while walking through life as He would is important, there is a bit more to it.
 
Following God must be our first priority.
 
So what is the end result here? What is the goal that we're working toward. Recently I saw an interview of Jonathan Roumie, the actor who plays Jesus in The Chosen.1 When asked about handling the weight of such a role, he said:
You want people to know that I am human. I'm completely flawed. I'm probably one of the most flawed people on this project. But here I am because this is where God put me for reasons unbeknownst to me. And all I'm going to do is show up and try to serve Him and be the best representation of His love on earth that I can be.2
 
And that's it! That's our goal. Show up…be committed. Serve Him…seek His will. Share Him…showing His love to everyone. All to the very best that we can….making Him the priority in our lives.
 
Loving others is how we follow Him.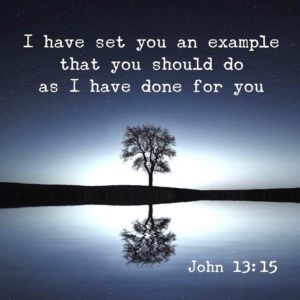 But how do we do that? We treat others in a way they can see the nature of Jesus in us. We show them compassion, kindness, humility, gentleness and patience. And that includes people we don't like, can't stand, and even see as enemies.
 
Jesus said, A new command I give you: Love one another. As I have loved you, so you must love one another. By this all men will know that you are my disciples, if you love one another.3 It's all a part of following Him.
 
So, are you willing to show up, serve God, and be the best representation of His love on earth that you can be? Ready to show everyone His compassion, kindness, humility, gentleness and patience? Answer carefully. We either follow Him completely or we don't follow Him at all.
Ciloa Forever!
Chuck
Chuck Graham is Founder and Executive Director of Ciloa, an international ministry devoted to encouraging others and teaching them how to encourage one another. Also an author and speaker, Chuck and his wife, Beverly, live in Lawrenceville, Georgia, USA. Learn more about Chuck and Ciloa at www.Ciloa.org.
Footnotes: (1) The Chosen, a series on the life of Jesus, His Disciples, and those who followed Him, created and directed by Dallas Jenkins (2020). (2) From the 2020 interview of Jonathan Roumie, https://www.youtube.com/watch?v=CZdB7H8ty8g. (3) John 13:34-35.
 
Pictures: Banner Shot: Jonathan Roumie as Jesus in The Chosen, Out of Order Studios, VidAngel Studios (2020). 2nd Photo: Jonathan Roumie, Timeline Photos/Facebook/Jonathan Roumie.