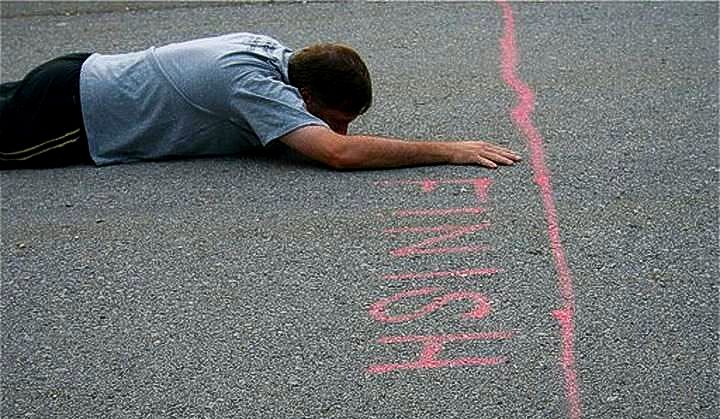 Volume XX, Issue 33
A Routine Failure…that's what I am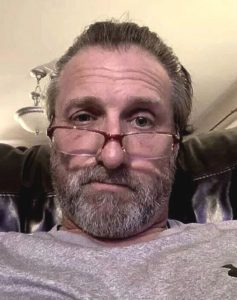 Hey, at least I will admit it. When I sit and self-evaluate…which most often happens well before daylight at a table in my living room…that is often the path I begin to head down. But who is leading me down that path?
 
Truth is, my life is filled with failures. Things done and left un-done, things done halfway, or not at all. Things I should have stuck with, or never even started. Open the door and they all come pouring in.
 
Sometimes my heart just hurts at the things I can't undo, or things I never did, or allowed to happen, or could have done differently, or simply feel I have no time left to accomplish.
 
Give all you do to the Lord…
 
Add it all up and it can be crushing, debilitating even. And that…that right there…is what the enemy wants. To keep us where we are today. Not one step farther from where we have come. Not one victory closer to where we need to be.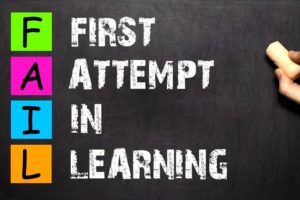 If satan and his minions can stop us right where we are, then they win. One of the best tools in their toolbox, besides outright fear, is failure. And I can tell you flat out, there is nothing in this world worse than being labeled a failure.
 
So, it stands to reason that the enemy often tries to remind us of where we have messed up, fallen short, or missed the mark.
 
…for in Him there is no failure.1
 
In doing so, maybe, just maybe, he can convince us to cash it in, stay put right where we are, and leave the winning to someone "more qualified than ourselves."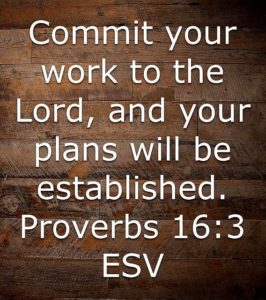 I'm not having that this morning. I'm as qualified as anyone to win in this life because I am God's child. It's just that simple. Read that twice. I am a routine failure, but what I routinely fail at…is my routine.
 
I fail to protect what serves me, and to discard what undermines me. That leaves the door open for the enemy to walk in and start swinging in Shane Town. And I'm not having that today. I'm just not!
 
Get In The Boat. Do Your Part.
Fight Back…From Nose to Toes!
Shane
Shane Hale is a redeemed & re-purposed professional baseball player and former corporate sales executive. Shane, his wife Michelle, and their three sons live in Mobile, Alabama, USA, where he works as a Realtor. While seeking God's plan for his life in the summer of 2014, God told Shane to start writing. Today he shares his faith to encourage and inspire others to seek His plan for their lives as well. Check out his blog at http://www.the1sixproject.com.
Footnotes: (1) Paraphrase of Proverbs 16:3 by Chuck Graham.
 
Pictures: Banner Shot: From Flickr/Blacksheep of Omaha. 1st Photo: Self portrait by Shane Hale.