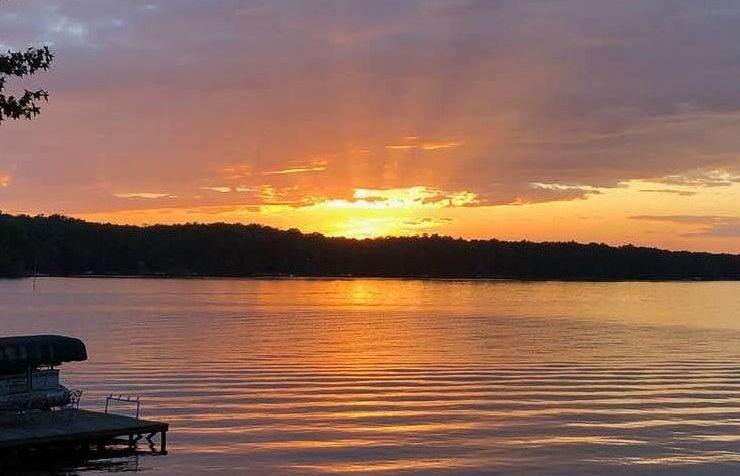 Volume XX, Issue 28
Miracle on the Lake…Part 2. The Rescue
…by Fred Paradise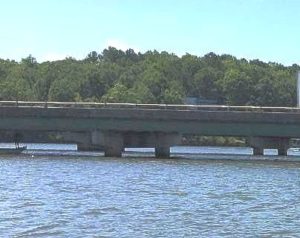 Hearing the call for help, I moved the boat closer. A young man, clinging to a jet ski, struggled in the water and cried out, "Help me, Jesus!" One leg was mangled. Broken bones jutted out of large gashes bleeding into the dirty water. The leg would surely have to be amputated.1
Grabbing his ski vest, I pulled him to the back of the boat. It was impossible to lift him into the boat, and each time the water moved his foot, he screamed in pain. So I just held his head above the water, steadied his leg, and assured him, "I've got you. I won't let you go."
As Cliatt blew the horn, signaling approaching boats not to make waves, Josh prayed over the young man. He began to relax, remained alert, and amazingly never lost consciousness. The cold water seemed to reduce the bleeding and pain.
The Lord says, "I will rescue those who love me." 2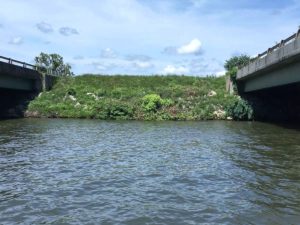 Adrienne called emergency services and 15 minutes later a deputy sheriff arrived, followed by firefighters, EMTs and more deputies. They were too far away for us to throw them a rope. So we tried to drift close enough but the current pushed us past them.
Thankfully, two fishermen appeared and came alongside us. The young man held onto their side rail, which was lower to the water than my boat, and they safely towed him to the EMTs.
As they drew closer to shore, the EMTs saw how severely the man was injured. Immediately, and in full firefighter gear, they jumped into the water and waded chest deep to get to him! Soon they were treating him in an ambulance and taking him to the hospital.3
"I will protect those who trust in my name." 4
Adrienne prayed for our protection. Josh prayed for the young man. Susan prayed for all of us.5 As God directs our steps, He also directs our prayers…as when a family was led to pray God's promise of protection: The Lord will send His own to protect you, to hold you up with their hands.6
Throughout our ordeal, God kept us safe. He put us in the right place at the right time to help that young man. He gave us strength to hold him up and keep him from drowning. He sent the fishermen to get him to shore. He made certain the responders were there to help him.
Despite the severe injury, bleeding in the lake, and the risk of amputation, there was no infection and his leg was saved!7 He texted the next day and thanked me. His name is Raymond. And the morning of the accident, it was his family who prayed God's promise of protection.
Prayer is powerful!
Fred
Fred Paradise is a retired engineer, full-time Big Daddy, and part-time drone pilot. He and Susan have two daughters, two sons-in-law, one son, and "two of the cutest grandsons you'll ever see." They live on Lake Oconee in Greensboro, Georgia.
Footnotes: (1) We learned another jet ski had accidentally crashed into the one he was riding, crushing his leg between the two. (2) Read Psalm 91:14a. (3) The other man in the water had a leg laceration, but no fracture. He was quickly treated and transported to a hospital. (4) Read Psalm 91:14b. (5) I had texted to let her know there had been an emergency and we would be late. It was well after 9:00 PM before we got home. (6) Paraphrase of Psalm 91:11-12 by Chuck Graham. (7) Such bleeding can cause infection leading to gangrene. He bled in the lake for 30 minutes and actually lost pieces of bone.
Pictures: Banner Photo: Lake Oconee from the Paradise home, by Susan Paradise; 1st Photo: The I-20 bridge over Lake Oconee and the site of the jet ski accident, by Fred Paradise; 2nd Photo: The rescue site, by Adrienne Crosslin; 3rd Photo: Fred Paradise and Raymond, by Susan Paradise.