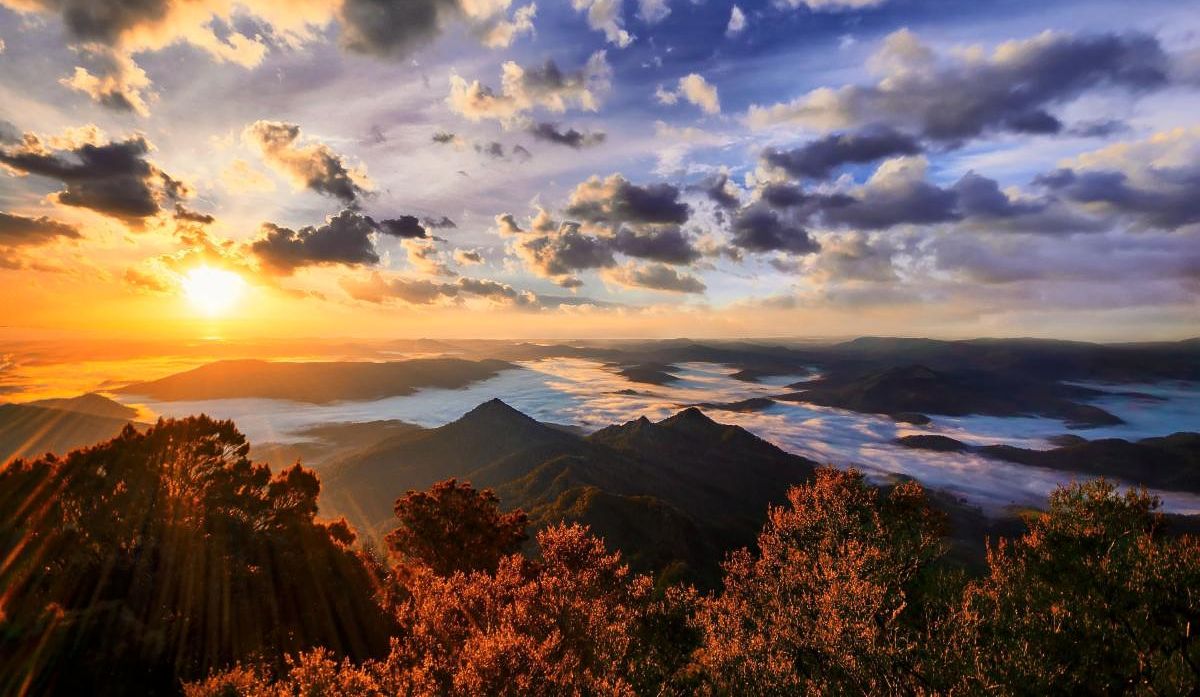 Volume XX, Issue 19
A Different Look at Mother's Day
…by Chuck Graham
Many countries celebrate Mother's Day. In the US it's a marketing dream come true. Everywhere there are advertisements, TV programs, Hallmark cards and movies, all projecting the wonders of motherhood nestled in smiling, happy families.
As often occurs with such things, I have pondered about these cheerful, rosy images of paradise on earth. What is the truth? Is that what this is all about? Too heavy for Mother's Day?
I don't want to dampen anyone's celebration, but it's important to step back, see where good intentions take us, and take a different look. We must be careful not to fall into a trap set by a world that does not believe in God. We must keep the truth before us.
The one who follows God speaks truth from the heart.1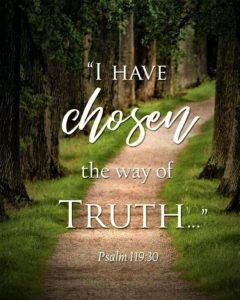 It's easy to get caught up in the opinions, assumptions, and "facts" of others. We can miss a lot and not see the world as it truly is. We can lose sight of reality and the truth of life around us. Yet we are to be known by truth so others will see that what we do is done through God.2
If we do not live, eat, and breathe the truth, how will we recognize it when it comes walking down the road, speaks to our hearts, or dies on a cross? How do we keep from treating the Good News as though it's simply a "feel good" commercial in our lives?
Back to Mother's Day. Most mothers sacrifice for their children, encourage their families, and strengthen their homes. Others look out only for themselves, abuse their children, and are models of crime and hate. Many never get to be mothers. Life is not a Hallmark card.
God has begun a good work in you and will finish it.
I've been blessed with a wonderful mother, a great mother-in-law, and a loving wife who is an incredible mother and example to our children. Now our daughter is an awesome mother herself. Yet not everyone is as blessed. Memories are painful. Reality is empty.
But this I know. Regardless of the mother you've had, the life you've led, or the past you carry…good or bad…you were born into this world. And now…today…I have the blessing of you! You are precious and an encouragement to me. That's the truth! To borrow from Paul…
Every time I think of you, I thank God. I pray for you with a heart full of joy because you are growing, reaching out, and encouraging others in the love of Christ. And I am certain of this-God has begun this good work in you and will continue to move through you to love His children.3
Absolutely this is a Happy Mother's Day…because you are in the world!
Ciloa Forever,
Chuck
Chuck Graham is Founder and Executive Director of Ciloa, an international ministry devoted to encouraging others and teaching them how to encourage one another. Also an author and speaker, Chuck and his wife, Beverly, live in Lawrenceville, Georgia, USA. Learn more about Chuck and Ciloa at www.Ciloa.org .
Footnotes : (1) Read Psalm 15:2. (2) Read John 3:21. (3) Read Philippians 1:3-6.
Pictures : Banner Photo: Sunrise Over Mountains. 3rd Photo: Philippians 1:3, Heartlight.org.