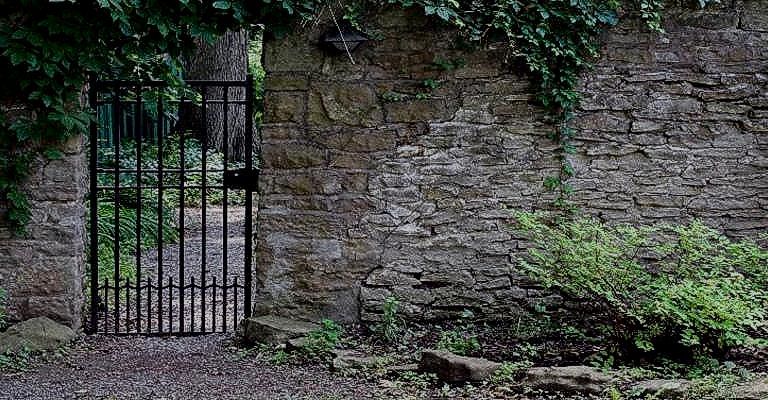 Volume XX, Issue 15
The Only Way
A few years ago a movie had an interesting bit of dialogue…
"I went forward in time to view alternate futures, to see all the possible outcomes of the coming conflict." How many did you see? "Fourteen million, six hundred and five." How many did we win? "…One."
The movie was Avengers: Infinity War.1 The "coming conflict" was a war designed to kill one half of all life in the universe. These people wanted to stop it. One could see the future and found there was only one way they could win.
Here's the amazing thing about this…no one questioned his conclusion! No one in that conversation. No one who heard it later. No one who saw the movie. We all accepted the idea. To save countless lives, there was…only one way.
There is a way we can be saved, but only one.
This is interesting because people are not naturally wired that way. We tend to question and challenge everything. From what to eat, how to exercise, even social distancing and stay-at-home orders. Surely there's another way! Then Jesus comes along.
Narrow is the gate, difficult is the road, and few find it.2 I am the gate and all who enter through me will be saved.3 I am the way. No one comes to the Father except through me!4
See what He's saying? That word "the" has purpose, to show exclusivity. Jesus is telling us, I am the only gate and the only road. No others will save you. I am the only way! But what does that mean?
The way has never been about which, but who.
Believing in Jesus …applying His teachings in our lives. Following Him…obeying His commands to love God, our neighbors, and each other. Living in Him…being His light in a world darkened by sickness, sorrow, loneliness, and death.
None of that is easy. And though He warned of coming hardships, difficulties, anger and hatred, deep inside we want that new life–with no sickness, sorrow, loneliness, or death–right here, right now. But there is only one way to get it.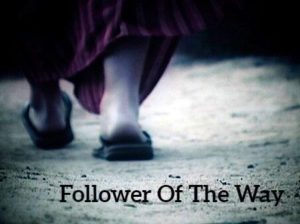 Here's another interesting bit of dialogue from that movie: "Ok, let me ask you this one time: What master do you serve?" Oh, what master do I serve? What am I supposed to say, Jesus?
Yeah, at least in the real world. To save countless lives, Jesus is……The Only Way.
Ciloa Forever,
Chuck…. fotw
Chuck Graham is Founder and Executive Director of Ciloa, an international ministry devoted to sharing God's encouragement and teaching how to encourage one another. Also an author and speaker, Chuck and his wife, Beverly, live in Lawrenceville, Georgia, USA. Learn more about Chuck and Ciloa at www.Ciloa.org.
Footnotes: (1) Avengers: Infinity War (2018), Marvel Studios, Walt Disney Studios Motion Pictures. (2) Read Matthew 7:13-14. (3) Read John 10:7-10. (4) Read John 14:6-7.
Pictures : Banner Photo: The Narrow Gate. 1st Photo: From Avengers: Infinity War. 2nd Photo: Original by Freddie Marriage, Unsplash. 3rd Photo: Follower Of The Way.