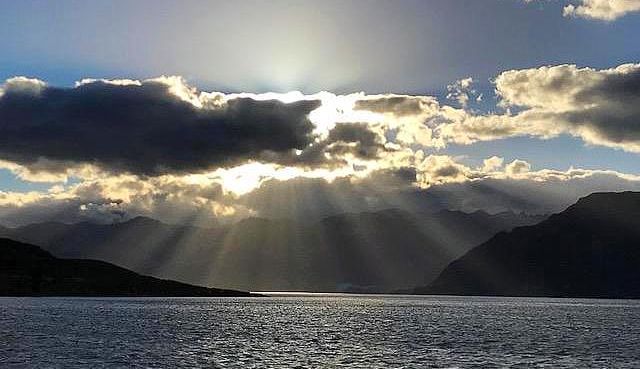 Volume XX, Issue 14
It's Time to Stand Together
Recently I've written Notes about love and fear, hope and plans, wonder and light, mistakes and second chances, even being a hero. These times cry out for encouragement, and God led me to write each one. But this week I struggled a bit.
Seeking inspiration I came across a Note that mentioned a Christian college football coach and his wife.1 But the focus was a comment by a long-retired player: "I don't think we care what their religion [is]. We hire them to be football coaches."
Those words came after the couple's mission trip to help the poor in Honduras. That was 9 years ago, but that comment still haunts me. Do we care about our faith, or keep it hidden?
Let your light shine for all to see.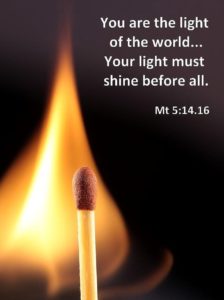 Jesus said that no one lights a lamp, then hides it. The lamp is put on a stand to give light to everyone. In the same way, let your light shine before men, that they may see your good deeds and praise your Father in heaven.2
His meaning is clear. We are to live in an open, obvious way that glorifies God and reveals the Light of the world…especially when those who follow Jesus are looked down on, ridiculed, belittled, and labeled as fools.
Leaders praying were once respected. Today how often do we hear, "I have prayed, believe God has told me to follow this course, and that is what I will do"? How soon will God be seen as our imaginary friend and following Him as dangerous?
Stand together, or we'll not stand at all.
Jesus told us to expect such things. The world does not follow Him, so why should it be kind to us? But we've also been told something else.
Whatever happens, conduct yourselves in a manner worthy of the gospel of Christ…stand firm in the one Spirit, striving together as one for the faith of the gospel without being frightened in any way by those who oppose you.3
Show the world something worth seeing…people loving and encouraging each other…people loving their neighbors as themselves. Or is fighting for toilet paper more important?
Let's stand together…and never give up!
Ciloa Forever,
Chuck
Chuck Graham is Founder and Executive Director of Ciloa, an international ministry devoted to sharing God's encouragement and teaching how to encourage one another. Also an author and speaker, Chuck and his wife, Beverly, live in Lawrenceville, Georgia, USA. Learn more about Chuck and Ciloa at www.Ciloa.org.
Footnotes : (1) "To Stand Together", A Note of Encouragement for July 11, 2011; (2) Read Matthew 5:16. (4) Read Philippians 1:27-28a.
Pictures : Banner Photo: His Light Breaks Through by Chuck Graham, Lake Wakapitu, Queenstown, New Zealand.