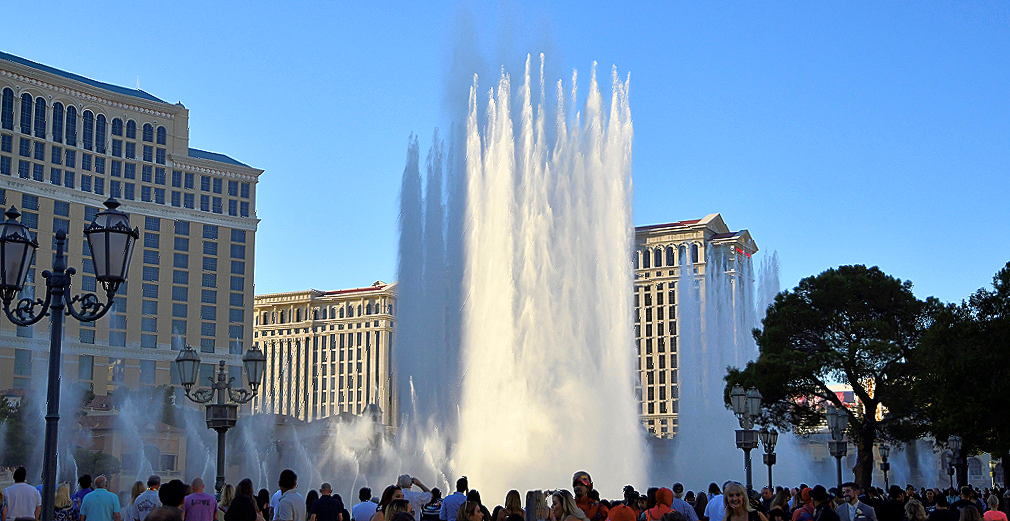 Volume XX, Issue 11
The Champagne Fountain
Ciloa is all about encouraging one another. We don't just talk about caring and loving others, we do it! We want to show the love of God in all we do. But that can be difficult. So we always need encouragers in our lives…especially when things don't go as planned.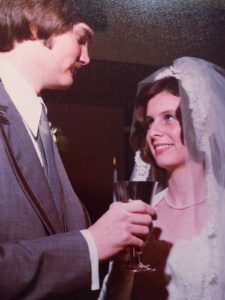 On March 18, 1978, Beverly and I were married. She was my high school sweetheart, the only girl I ever dated. The wedding was carefully planned and everything went right on schedule. After the reception, we rode off into the sunset to our hotel in Atlanta, our first night as husband and wife.
It was there my bride wondered if she had made a terrible mistake. Apparently I had seen way too many movies of guys trying to impress ladies with champagne. Though I knew absolutely nothing about champagne, I decided I would do that for the lovely Beverly. How hard could it be?
The best laid plans of mice and men often go awry.1
I, looking very cool, snatched the champagne bottle from an ice bucket. I glanced at my bride who was giving me what I now recognize as the "You don't know what you're doing" look. I, of course, interpreted it as, "Oh, you man of mine!"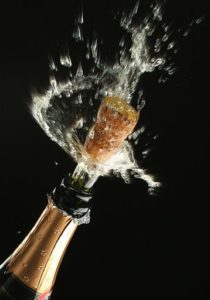 The bottle had a wire fishnet thing over the top. I'd never heard of that but deduced I was simply to remove it, pop the top, and pour out the bubbly. For no logical reason, I was quite confident. It is at this point that my memory goes into slow motion.
As I untwist the wire, an explosion occurred, similar (I'm certain) to that of Mt. Vesuvius just before the total destruction of Pompeii. The plastic top (it was never recovered) rocketed across the room at a speed that would have made an astronaut proud.
Ricocheting off two walls, it struck a sliding glass door to a tiny balcony no one in his right mind would ever use. The sound was deafening. I was certain the door had shattered and the police would be called to arrest whoever had "fired the gun". Then it got the worse.
Encourage one another as long as it is called today.2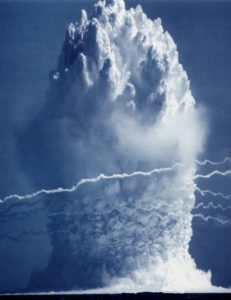 The champagne erupted! So, as young boys do when their Coke begins to spew…I stuck the bottle in my mouth. Instantly my wife of 3 hours saw her husband transform into a Grecian fountain. Eyes bulging, cheeks bloated, and champagne flowing from each nostril. I almost drowned.
We all need encouragers and we all need to be encouragers. Life is too difficult to try it alone. God never intended it that way. And sometimes what we need most is someone who will hang in there with us when our plans go a bit wrong.
Happy Anniversary, Beverly!!!
Ciloa Forever,
Chuck
Chuck Graham is Founder and Executive Director of Ciloa, an international ministry devoted to sharing God's encouragement and teaching how to encourage one another. Also an author and speaker, Chuck and his wife, Beverly, live in Lawrenceville, Georgia, USA. Learn more about Chuck and Ciloa at www.Ciloa.org.
Footnotes : (1) Adapted from To a Mouse, on Turning Her Up in Her Nest With the Plough, November ,1785 by Robert Burns. (2) Read Hebrews 3:13.
Pictures : Banner Photo: The Bellagio Fountains at Sunset by Jedi Rich Lightowler; 1st Photo: Chuck & Beverly on their Wedding Day, March 18, 1978; 3rd Photo; Hardtack Umbrella undersea nuclear explosion (1958).