Volume XX, Issue 6
Beyond Our Mistakes
3 minute read
…by Chuck Graham
Ever made a huge mistake? The kind that changes your life, alters your direction, makes you feel like your world has just collapsed…and maybe it has. You can't go back or pretend it never happened. There's nothing you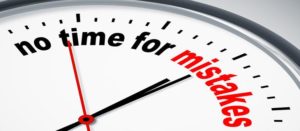 can do.
For more than 40 years I counseled businesses, from small operations to international corporations. In that time I learned something about most of them. The larger and more powerful the business, the less it cared about anyone.
One based in the USA pushed contractors to complete projects early, yet often delayed paying them simply because it could. Another based in Sweden hired executives, promising to grow the business all while planning to close it.
We should build each other up.1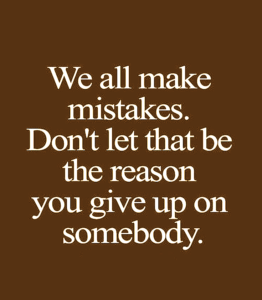 Many in churches and ministries model such companies. They exalt themselves, mocking others and treating them with disrespect. They tear others down, with no desire to build them up. No one gets a second chance. And the Church suffers.
Why not model Jesus Christ instead? If we truly want to follow Him and do God's will…why not be radical and join His ministry of second chances?
God is all about second chances. Good thing, too. Not one of us has the resume to make it on our own. We've all made mistakes. Huge ones that send us running down the wrong path, following the wrong leaders, seeking the wrong goals.
Yet Jesus offers us second chances. He isn't lost in our past, but looks to our future. He can wipe our slate clean and walk with us forever. And even with our problems and emotional baggage, knowing we'll make mistakes again…He wants to!
Jesus is our Second Chance.
I know people who have killed and hurt others…lied, stolen and betrayed…fought against Jesus and cursed His name. But when they turned to Him, He forgave them. When they turned to Him…He saved them!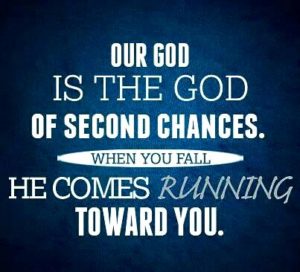 Jesus did not come into this world to point out our mistakes and reject us. He came to give life, hope, and joy for all who believe in Him. He wasn't about condemning, but saving.2 I have come that they may have life, and have it to the full.3
Jesus is our second chance! May we see beyond our mistakes and say, Look, the Lamb of God, who has wiped my slate clean!
Ciloa Forever,
Chuck
Chuck Graham is Founder and Executive Director of Ciloa, an international ministry devoted to sharing God's encouragement and teaching how to encourage one another. Also an author and speaker, Chuck and his wife, Beverly, live in Lawrenceville, Georgia, USA. Learn more about Chuck and Ciloa at www.Ciloa.org.
Footnotes: (1) Read Romans 15:2. (2) Read John 3:17. (2) Read John 10:10b.
Pictures: Banner Photo: Still from Son of God, 2014, Hearst Entertainment Productions, LightWorkers Media.