Volume XX, Issue 5
Our Promise to Pray
3 minute read
…by Chuck Graham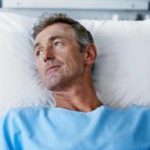 Terrible disease. Incurable. Potentially fatal. The words fell heavily on Bob's ears. He was very active serving his church and community but knew God's people were not immune from suffering. And yet he could not help but wonder, "Why me?"1
Bob shared the difficult news with his wife. Every night they prayed for God to heal him, but each morning the pain remained. Then he decided to let others know of his condition: his senior pastor, a minister he had helped, and two friends.
Never promise what you will not do.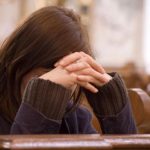 The friends reacted differently. Over the next year, one stayed in touch. He checked on Bob, took him out for lunch, and asked how he was doing. He assured him he was praying for him, and he often prayed with him. The other, not so much.
That friend talked to Bob only at church, and never about his illness. He mentioned it in passing to one of the pastors and they agreed to visit Bob and pray over him. The friend let Bob know and he was very grateful. No one ever came.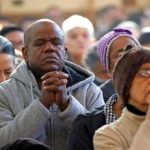 Then there was the minister. Bob had lunch with him and spoke of his condition. The minister's questions focused on the disease and prognosis. He said Bob would be in his prayers and for Bob to stay in touch. They never spoke again.
Last was the senior pastor. He had his secretary call Bob about a meeting to pray for new funding. When he asked for the senior pastor to call him about a serious health matter, she reminded him how busy he was. No call ever came.
Our good intentions are never enough.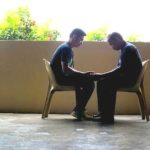 This is a true story. How did it make you feel about Bob? What about the friends, minister, or senior pastor? But be careful though. For this story is not so much about them, as about us. The late Eugene Peterson had an interesting perspective on this.
Don't say anything you don't mean…You only make things worse when you lay down a smoke screen of pious talk, saying, "I'll pray for you," and never doing it, or saying, "God be with you," and not meaning it… When you manipulate words to get your own way, you go wrong.2
Praying for others is great encouragement; praying with them, even more so. Their spirits need and long to hear that God and you care about them. But words mean nothing if we don't do what we say. And they will know, for God's Spirit will tell them.
Ciloa Forever,
Chuck
To learn what happened to Bob, reply "TELL ME".
Chuck Graham is Founder and Executive Director of Ciloa, an international ministry devoted to sharing God's encouragement and teaching how to encourage one another. Also an author and speaker, Chuck and his wife, Beverly, live in Lawrenceville, Georgia, USA. Learn more about Chuck and Ciloa at www.Ciloa.org.
Footnotes : (1) This is not Bob's real name. (2) Read Matthew 5:33-37. The passage here is from The Message by Eugene Peterson, his view of how the Bible might appear if written in current western culture, using his life experiences, how he speaks, and what he believes is the "message" for today. The Message is not a substitute or translation of the Bible. However, it can help us see an application for today of something written long ago in a different age and culture.
Pictures : 3rd Body Photo: St. John-Visitation Church, The Bronx, New York, CNS photo by Gregory Shemitz.