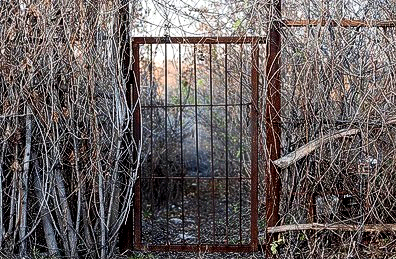 Volume XXIII, Issue 46
The Narrow Gate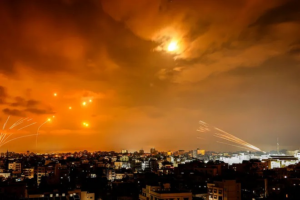 For the past few weeks I've been following the war between Israel and Hamas in the Middle East. I've prayed that God would somehow intervene and restore peace throughout that land. But attacks continue to occur. Bombs continue to fall. People continue to suffer. Children continue to die.
And regardless of the opinions of reporters or politicians, this is not a one-sided conflict. Nor is it a new one. Its beginnings go back many centuries. The Bible provides a clear explanation for what we see today. The seed of hatred was planted long ago and it has only grown stronger over the years.
As I've been praying about this war and all those who have suffered, I have been repeatedly led to a passage in Matthew 7. I've read it many times and in many translations and paraphrases, but only recently noticed how many of them stray from the meanings of those ancient Greek words.
Very few ever find the life that matters.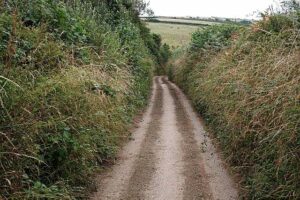 So I decided to create my own version based on what is believed to be the actual meanings of the words, adding to them only so that the sentences flow as we are accustomed to reading in modern languages today. Here's what I came up with. 1
Arise, enter in and go through the gate made narrow by obstacles standing near it. Though another gate appears more inviting and spreads out far and wide, its broad road carries away all who enter in…to their ruin, loss, death and destruction. And many, many pass through this gate.
But for you, enter in through the narrow gate. Though crowded with difficulties, afflictions, trouble, suffering and tribulation, its road is the way that leads to life overflowing. Yet very few ever seek and find that life. 2
Jesus said to focus on the life He can give.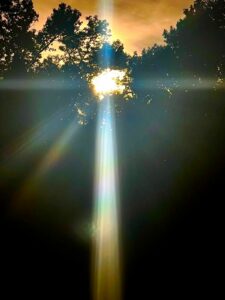 These are the words of Jesus, who many in this war believe is merely a fictional character or at most a minor prophet. Neither description goes so far as Son of Man, Messiah, or the Living Word of God. And yet Jesus described more than 2,000 years ago what is being played out before their eyes.
They cling to a wide open gate and a path that focuses on demands and self-interest, which are easier to create than peace. Forget about loving your neighbor, certainly not your enemies. A more appealing path is leading them down a road to ruin, loss, death and destruction. So what can we learn from this?
We must focus on Jesus and enter through the narrow gate. And while He said we would find trouble, we must follow Jesus and love others. All will know we follow Him because of that love. And through us they can find the road that leads to life, for He is the Way, the Truth, and the Life. 3
Ciloa Forever!
Chuck
Chuck Graham is Founder and Executive Director of Ciloa, an international ministry devoted to encouraging others and teaching them how to encourage one another. He is also an author and speaker. Chuck and his wife, Beverly, live in Lawrenceville, Georgia, USA. Learn more about Chuck and Ciloa at www.Ciloa.org.
Footnotes: (1) Let me know what you think. (2) Read Matthew 7:13-14. (3) In order…Read John 16:33; John 13:34-35; John 14:6.
Pictures: Banner: A Narrow Gate, phot by photolen11, Shutterstock. (1) Hamas Rockets and the Israeli Dome, photo by Eyad Baba, AFP (10-08-2023), Getty Images. (2) A Very Narrow Road, photo by Tony Atkin, 2006, commons.wikimedia.org. (3) Breaking Through, photo by Hal Harris, 2023.