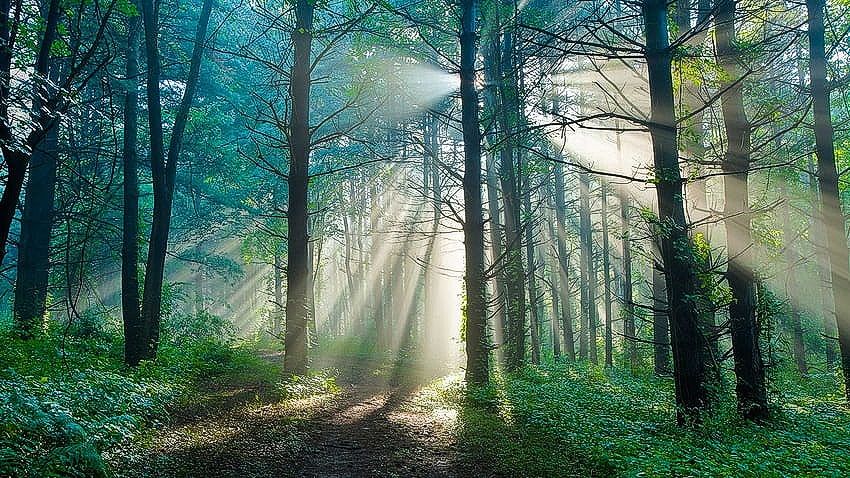 Volume XXIII, Issue 40
Our Enemies
One day more than 2,000 years ago, Jesus sat on the side of a mountain and spoke to His disciples and the large crowds following Him. This Sermon on the Mount offered them love, truth, dignity, and hope.
It also gave instructions for how they must live…if they were to love and follow Him. 1
One in particular called for a major shift in the culture, thoughts, and beliefs of His audience. Three words took what they and generations before them had clung to as the truth of how they were to live and revealed it to be a lie! The same three words so many today ignore. Love…your…enemies.
Those who heard Jesus had to be shocked. All their lives they had been taught to follow the example of King David who wrote, Do I not hate those who hate You, O Lord, and abhor those who rise up against you? I have nothing but hatred for them; I count them my enemies. 2
We are not to hate our enemies.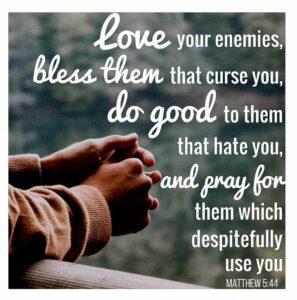 Yet Jesus struck down such teaching. You have heard it was said, Love your neighbor and hate your enemy. But I tell you: Love your enemies. 3 Love your neighbor came from God. But not hate your enemy. It's interesting how if something is repeated often enough it becomes accepted.
Unlike David who wanted God to kill his enemies, Jesus commands us to love them. How? Pray for them; take no revenge; if possible, live at peace with them; if they are hungry, feed them, if thirsty, give them drink; and do not repay them with evil, but overcome evil with good. 4
This major shift in culture, thoughts, and beliefs was about more than just words. In David's day the enemy was whoever you hated. 5 But Jesus changed all that. We are no longer allowed to hate our enemies. We are commanded to love them. So, who are our enemies?
Jesus alone defines our enemies.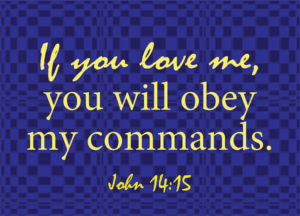 Jesus provided a short list describing our enemies. They are those who persecute us, curse us, mistreat us, harm us, steal from us, and hate us. 6 Notice that last part? Jesus turned it all around. He removed our feelings from the equation. It isn't about how you feel toward them, but how they act toward you.
You see, this isn't about justice or feelings. The love He commands us to have for them—agape—is not about emotions. It's about actions. For it is by our actions that they see Jesus alive in us and see that we follow Him. 7
In a sense, this isn't even about our enemies. It's about you, and it's about me. Do we truly love and follow Jesus? Do we love and encourage each other? Do we love our enemies? And do they see in us something vastly different from what they witness in the world?

Ciloa Forever!
Chuck
Chuck Graham is Founder and Executive Director of Ciloa, an international ministry devoted to encouraging others and teaching them how to encourage one another. He is also an author and speaker. Chuck and his wife, Beverly, live in Lawrenceville, Georgia, USA. Learn more about Chuck and Ciloa at www.Ciloa.org.
Footnotes: (1) The entire Sermon on the Mount can be found in Matthew 5-7. (2) Read Psalm 139:21-22. (3) Read Matthew 5:43-44. (4) Read Matthew 5:44; Romans 12:17-21. (5) The ancient Hebrew word for enemy, oyeb, is rooted in the word hating. (6) Read Matthew 5:44; Luke 6:27-29. (7) Read John 13:34-35.
Pictures: Banner: Canada's Boreal Forest, image from the CBC documentary "What Trees Talk About (11-26-2017), wallpaper from pxfuel.com. (1) The Sermon on the Mount, Image from The Chosen, a series on the life of Jesus, His Disciples, and those who followed Him, created and directed by Dallas Jenkins (2020). (2) Love Your Enemies, image from MovementMiinistries.com. (3) If You Love Me, created by ReversingVerses.com.