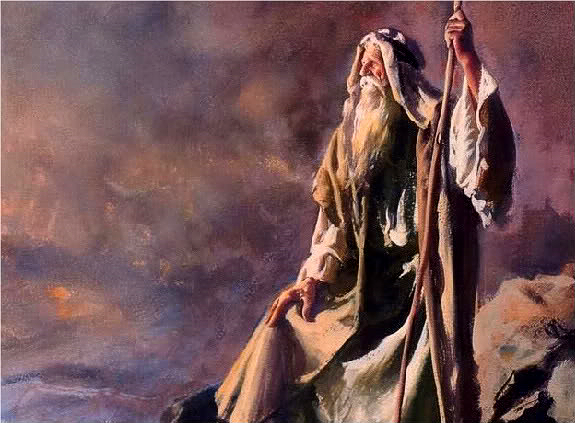 Volume XXIII, Issue 31
Hiding Behind The Veil?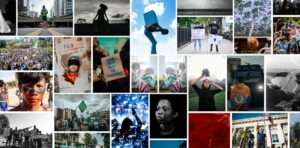 The Notes of Encouragement have reached millions of people of different backgrounds, cultures, and languages. Yet their stories often reveal a common theme: In the face of persecution, many boldly announce, "I follow Jesus." Yet where no such threat exists, others are silent. Odd isn't it?
Jesus proclaimed freedom for the prisoners. 1 Paul wrote of the glorious freedom of the children of God. 2 Freedom from God's law? No. His perfect law gives freedom. 3 Freedom from doing wrong? Hardly. We still make mistakes. Freedom from God's judgment? Yes, but there's more.
A long time ago there was this guy Moses. Once after being with God, his face radiated with God's glory. But the Israelites were afraid and refused to look at him. So Moses put a veil over his face.
What binds those who hide their faith?
A veil that hides God's glory exists today. Paul wrote: But when someone turns to the Lord, the veil is taken away. For the Lord is the Spirit, and wherever the Spirit of the Lord is, there is freedom. So all of us who have had that veil removed can see and reflect the glory of the Lord. 4
The freedom God offers is not a promise for the future but the reality of the present! His Spirit dwells within us. The old veil is gone. We are free to show His glory in our lives. And we can be very bold. 5 Yet many today are bound by fear and hide behind a new veil.
Are you willing to die for Freedom?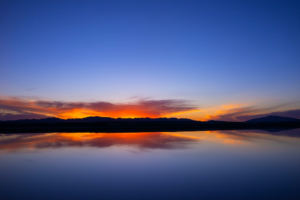 In Pirates of the Caribbean: At World's End, Elizabeth Swann encourages the Brethren of Pirates to fight against an armada. 6 But one captain steps back. "This is not something I'm willing to die for."
"Then what shall we die for? Listen to me. The Brethren will be looking to us. And what will they see? Frightened rats aboard a derelict ship? No, they will see free men and freedom, and know what we can do by the sweat of our brows, the strength of our backs, and the courage of our hearts. Gentlemen, hoist the colors." 7 First Mate Gibbs looks to the sky. "Aye! The wind's at our side, boys. That's all we need!" 8
We are free, and we will stand together.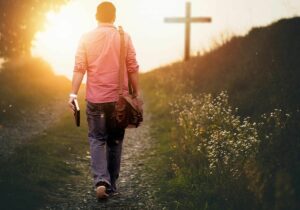 Unlike that in the movie, many fight real battles every day. They face oppression, persecution, and even death if they dare to follow God. Yet they do not hide behind a veil. They live in freedom, reflecting God's glory and bringing His light into a dark world. Ah, but when they look to us, what will they see?
People afraid, hiding their faith behind a veil…willing to leave them alone? No! Listen to me. They will see men and women, freed from death and free NOW to live forever. In us, they will see the Way of God, the Truth of Christ, and the Life of the Spirit, not by the sweat of our brows or the strength of our backs, but by our love for them. They will know we follow the Son beyond the horizon and stand with them, even in the midst of their storm.
God is our guide, His Word is our compass, and we are free! So hoist the colors! For the Lord is at our side, my friends. And that's all we need!
Ciloa Forever!
Chuck
Chuck Graham is Founder and Executive Director of Ciloa, an international ministry devoted to encouraging others and teaching them how to encourage one another. He is also an author and speaker. Chuck and his wife, Beverly, live in Lawrenceville, Georgia, USA. Learn more about Chuck and Ciloa at www.Ciloa.org.
Footnotes: (1) Read Luke 4:18. (2) Read Romans 8:21. (3) Read James 1:25. (4) Read 2 Corinthians 3:16-18. (5) Read 2 Corinthians 3:12. (6) Pirates of the Caribbean—At World's End, Walt Disney Pictures, Walt Disney Studios, 2007. (7) Hoist the colors, means to raise the ship's flag so others will know who you are. (8) This has been slightly edited for space purposes.
Pictures: Banner: Moses On The Mountain, painting by Harry Anderson, GoodSalt.com. (1) Freedom of Expression Through Photography, a collage of pictures by Amnesty International (12-18-2021) For complete credits, see A Note of Encouragement: Got Freedom? (7-02-2023) at www.Ciloa.org. (2) Fireworks, Shutterstock. For complete credits, see A Note of Encouragement: The Cost of True Freedom (7-09-2023) at www.Ciloa.org. (3) Freedom at Early Dawn, Unsplash. For complete credits, see A Note of Encouragement: True Freedom Does Not Change (7-16-2023) at www.Ciloa.org. (4) Walking in the Light, The Salvation Army, go4souls.com. For complete credits, see A Note of Encouragement: Walk in the Light and Be Free (7-23-2023) at www.Ciloa.org.