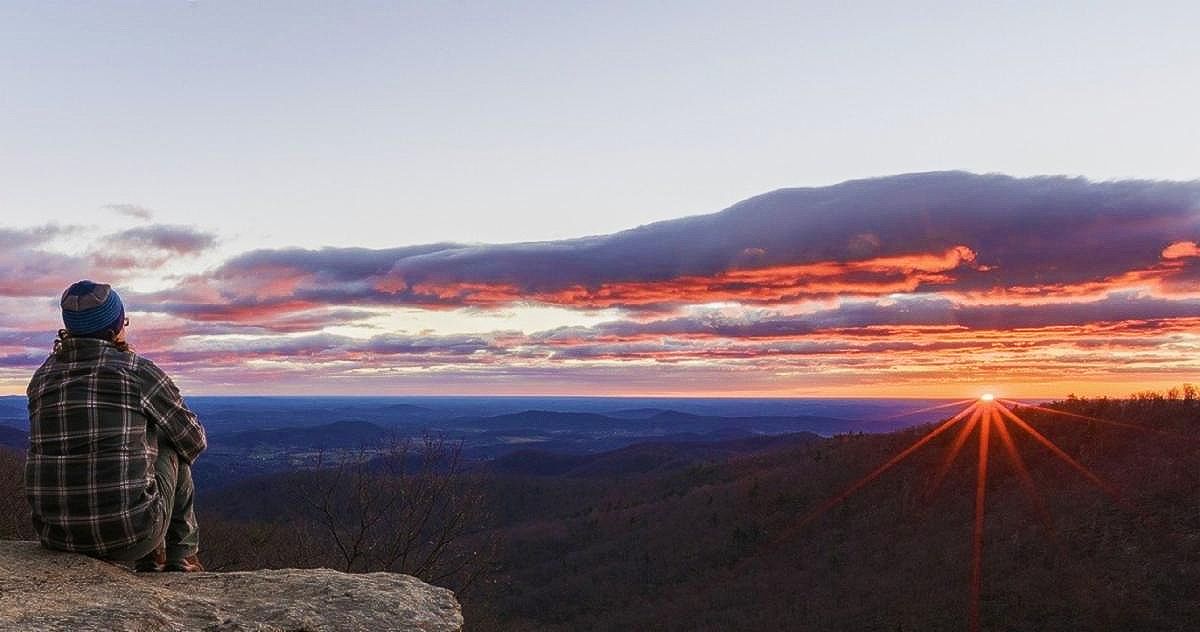 Volume XXIII, Issue 26
Ears to Hear
Have you ever been in a conversation and for whatever reason you hear another discussion around you? You lose focus on what the person you are talking to is saying and are not being present. Of course, we all have done that.
It's called eavesdropping and surely we have all heard some pretty amazing side stories. But what else do your ears hear? Do they hear the negative or the positive? Do they hear the turmoil or the opportunity? I know for me, I would wrestle at times with what my ears would hear in life.
To give light to those in darkness.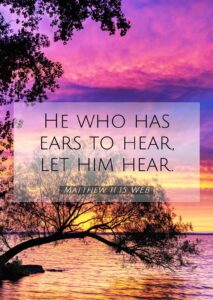 There were moments when I heard how great I was, how blessed I was. But sometimes I heard the other side.
You're not enough. You don't have what it takes. You don't have enough money. Your life is really messed up. You have no hope. What a difference for what my ears heard.
One morning I was listening to a song by Iveth Luna called Ears to Hear. 1 It's about having all of God's attention and wanting ears to hear His voice.
Later I read this verse: to give light to those who sit in darkness and in the shadow of death, and to guide us to the path of peace. 2
To guide us to the path of peace.
Those words were about John the Baptist, but I heard God saying they apply to all of us. We need that light and peace, and we need to share them with others. I understand that now. And I get Iveth's song about drawing near to God and not wanting to miss the opportunity to hear Him.
When you are tuned in to God and your ears are fixed on Him, you will hear what you need to hear…especially in the dark. And He will guide your feet to the path of peace.
Love God, love people, stay positive and be great!
Ross
Ross Buckwalter grew up in Ephrata, PA, and knew the heavy burdens of life at an early age. After a professional baseball career, more burdens brought him to a breaking point in 2019, but God intervened and saved him. Today Ross spreads hope, joy and positivity…sharing how he can see God in the good, the bad, and the darkest of times. Ross lives in Lancaster, PA, has a son, as well as a daughter with special needs. Check him out on facebook.
Footnotes: (1) Iveth Luna burst onto the Christian music scene in 2022 with her powerful singles Ears to Hear (Ayudame a Escuchar) and In You (En Ti). Both also appear on her debut album Just Like Jesus, released May 12, 2023, Red Street Records, LLC. (2) Read Luke 1:79.
Pictures: Banner: Listening for God, photo from the blog "Listening For God" by Searching for Christ, 9-24-2020, searching4christ.com. (1) Eavesdropping, photo by LightFieldStudios, Getty Images, iStockphoto. (2) Matthew 11:15, image by Scripture Images, scriptureimages.com. (3) Ears to Hear – Live Session, music video by Iveth Luna.