Volume XXIII, Issue 11
Encouragement Has Power
I was reading Exodus, chapter 6, one day and upon hitting verse 9, I immediately thought of Chuck Graham, CILOA and the importance of encouragement. I jotted down these thoughts:
In Exodus, chapter 6, God has some wonderful news for His people. They are enslaved and enduring terrible times under the oppression of the Egyptians. But God is going to deliver them and bring them freedom!
Discouragement can bring spiritual deafness.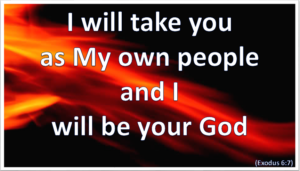 I am the Lord, and I will bring you out from under the yoke of the Egyptians. I will free you from being slaves to them, and I will redeem you with an outstretched arm and with mighty acts of judgment. 1
I will take you as My own people, and I will be your God…And I will bring you to the land I swore with uplifted hand to give to Abraham, to Isaac and to Jacob. I will give it to you as a possession. I am the Lord. 2
What great news!! Yet, when Moses reported this to the Israelites, they did not listen to him because of their discouragement and harsh labor. 3
Beware the pit of despair and hopelessness.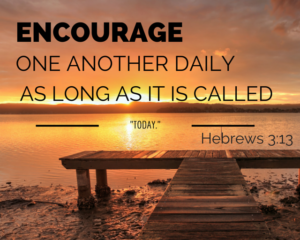 God loves us…loves us more than we can comprehend. He has given us His presence and promised to never leave us or forsake us. He is working all things together for our ultimate good.
But discouragement can prevent us from hearing and receiving God's words of hope.
It is vital that we (1) work to encourage others so they can receive from the Lord, and (2) keep our own hearts from sinking into the mire of despair and hopelessness.
Darrell
Darrell Pruitt grew up in Toccoa, GA, and became a devout atheist as a young adult. But then God got a hold of him and his life changed forever. For 30 years Darrell served in the ministry of Calvary Chapel Church as Elder, Bible college teacher, Assistant Pastor, and Senior Pastor. Today God has taken him from the church setting and to a broader service—ministering each day to those God brings his way. 
Footnotes: (1) Exodus 6:6 NIV (2011). (2) Exodus 6:7a,8 NIV (2011). (3) Exodus 6:9 NIV (2011).
Pictures: Banner: Keep Hope Alive, photo by kitzcorner, Getty Images/iStockphoto. (1) Moses and the Burning Bush, photo from "The Ten Commandments", Motion Picture Associates, Paramount Pictures, 1956. (2) I Am Your God, from the blog "Softly, Spoke The River", genesisone.wordpress.com, "My Life", 7-23-2018. (3) Encourage Each Other Every Day, from Active Love Church, activelovechurch.com, 9-29-2020.