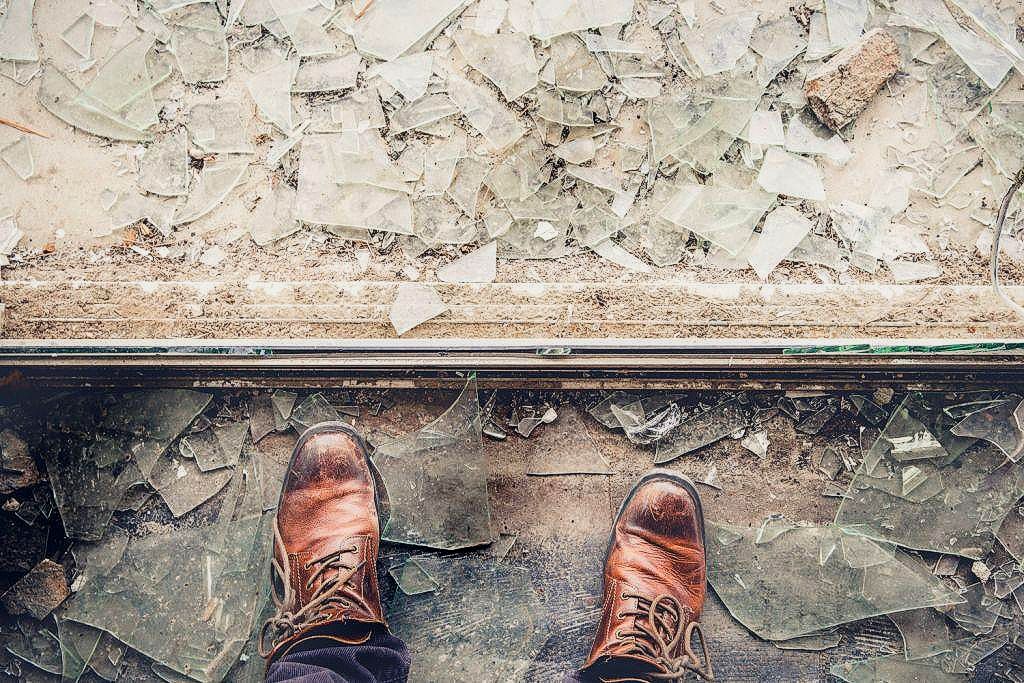 Volume XXIII, Issue 3
Don't You Care? (part 1)
Have you ever looked at someone, a group, maybe an organization, or even a government, and thought, Don't you care? At some time we all have and in many different situations. Something happens…or doesn't…and we don't believe it is right.
Maybe we want fairness or justice or freedom or equality or safety. But nothing happens. We see people homeless, starving, lonely, suffering, sick, and dying. We look at others and wonder, Don't you care? But it isn't just wondering, is it?
We are not merely asking. We are accusing. Don't you care? turns into judgment and our verdict is — You don't care because you are not doing what I want you to do! In our righteousness, we will point our fingers even at God Himself.
We may think God doesn't care,
In the Bible there's an ancient Greek phrase…ou mélai soi. This translates in modern English as Don't you care? With all the pride, arrogance, and callousness Jesus had to deal with, this phrase appears only twice…never spoken by Him, but against Him.
As a storm raged and threatened to sink their boat, the Disciples awoke Jesus and cried out, Don't you care? 1 Seeing her sister Mary listening to Jesus' teaching while not helping her prepare their home for Him, Martha complained to Jesus, Don't you care? 2
The Disciples were afraid. Martha was frustrated. So they accused Jesus of not caring because He was not doing what they wanted Him to do. Martha and Mary one day would go even further. "If you had been here, my brother would not have died." 3
But every day we matter to Him.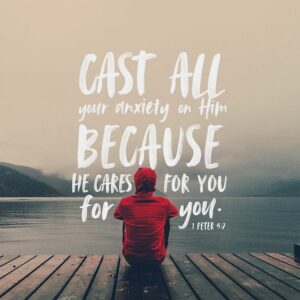 When we don't get what we want, it's easy to believe that God doesn't care. That's especially true when those we love are suffering, sick and dying. And yet Peter, who knew all about the pain of suffering, sickness, and death wrote…
Humble yourselves under God's mighty hand…Cast all your burdens, fears and worries on Him because He cares for you. 4
The word translated "cares" is in the line of mélai which means to be of interest to, to matter to. 5 Applied here, Peter was saying, God is interested in your life! You matter to Him! You are important to Him! And He has made that clear. Continued in the next Note: Don't You Care? (part 2).
Ciloa Forever!
Chuck
Chuck Graham is Founder and Executive Director of Ciloa, an international ministry devoted to encouraging others and teaching them how to encourage one another. He is also an author and speaker. Chuck and his wife, Beverly, live in Lawrenceville, Georgia, USA. Learn more about Chuck and Ciloa at www.Ciloa.org.
Footnotes: (1) Read Mark 4:35-38. (2) Read Luke 10:38-40. (3) Read John 11:17-21,32. (4) Read 1 Peter 5:6-9. (5) The common root word is here is melo.
Pictures: Banner: Abandoned, photo by veeterzy, Unsplash. (1) Alan on the street, photo by Francine Orr, Los Angeles Times. (2) Don't You Care, original photo by goffkein.pro, Shutterstock.com. (3) 1 Peter 5:7, from Bedford Alliance Church, Temperance, Michigan, creator unknown.