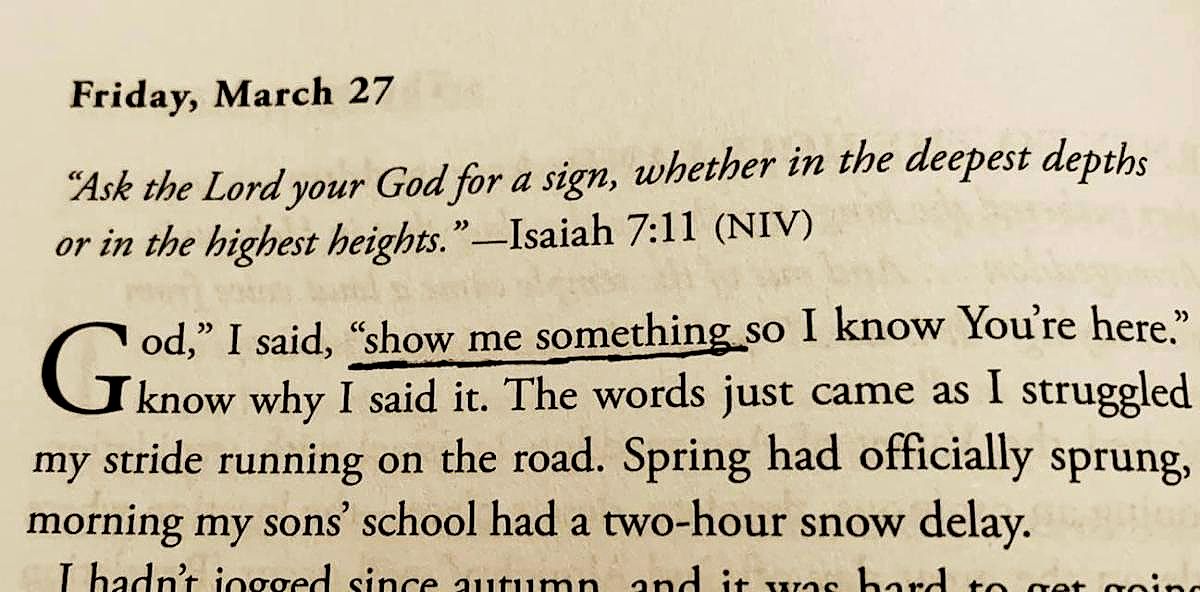 Volume XX, Issue 13
Show Me Something!…it goes both ways.
Back to my baseball career from years gone by…
There are phrases that go with every sport. Show Me Something! has to be at the top of the baseball-ism list. ( I guess it's still used today, only been a minute or two since I was out there "delivering the mail".)
When I played, that phrase was used in times of need, especially when we wanted someone on the team to step up and make a play, to get "it" done, whatever "it" might be. Show Me Something!
For example…runners in scoring position…a strikeout to end an inning when the tying run was on third…behind in the count…tired but trying to close out the game. The list is long and those words applied to them all. "C'mon (insert name)…Show Me Something!"
Speaking with God also requires that we listen.
In today's devotional the writer is looking for a sign and casually tells The Creator of The Universe, "…show me something so I know You're here." I've done the same when I was in a pinch, maybe afraid, facing an unknown, in a personal battle, or just needing a spark. This list is long, too.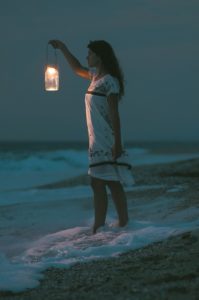 Most of my life this was not a conversation, but a one-way street. I'd ask God to Show Me Something! by bailing me out, propping me back up, calming a storm. Always in my time of need, but I never listened for His response. I only looked for a result…the fix.
Since getting in the boat years ago and giving my life to Christ, I have learned the Show Me Something! door swings both ways, and God often asks the same of me. "Shane, Show Me Something! Show me…
You will stay in the boat when you do not feel my presence…You will continue to seek me whether you are in a storm or not…You will find time to meet with me even when you do not feel like it…You will keep ME your priority regardless of what fights for your attention.
Show Me Something! is always a two-way street.
After all, relationships in life are a two-way street. So why should we expect a relationship with God to be any different? Ponder that.
At the end of the day I believe it is ok to say, "God…Show Me Something!" A sign from Him to keep you going, help you believe, or perhaps to help you believe more. But understand, it's a two-way street.
If you ask of God to Show Me Something!, there is going to come a time when He will ask the same of you. That's how it works.
Get In The Boat. Do Your Part.
From Nose to Toes!
Shane /#16
Shane Hale is a redeemed & re-purposed professional baseball player and former corporate sales executive. Shane, his wife Michelle, and their three sons live in Mobile, Alabama, USA, where he works as a Realtor. While seeking God's plan for his life in the summer of 2014, God told Shane to start writing. Today he shares his faith to encourage and inspire others to seek His plan for their lives as well. Check out his blog at www.the1sixproject.com.
Pictures : Banner Shot: Photo by Shane Hale from Daily Guideposts 2020, devotional for March 27, 2020; 1st Photo: Brody Hale, taken by his dad, Shane; 2nd Photo: "Woman With Lantern On Sea Coast" by Brkati Krokodil; 3rd Photo: Image from Praise Beside The Path, an article by Bill Dotson in Revelations From The Road.