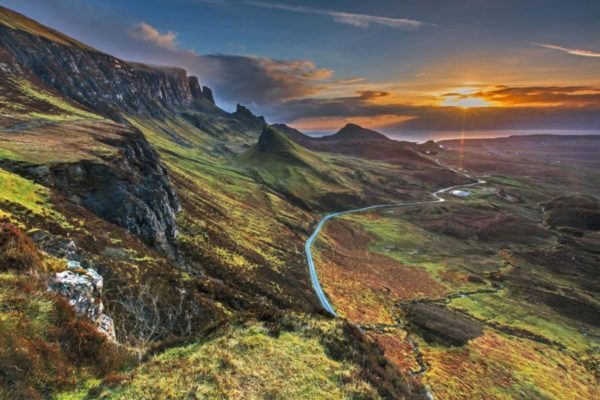 Volume XX, Issue 2
The Way to Follow
In 1980, Beverly and I decided to backpack a few days on Cumberland Island off the coast of Georgia. We joined a group with an experienced Leader and headed off to the land of alligators, snakes, spiders, and tiny biting flies called no-see-ums.1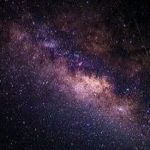 The first night there was a special activity. We formed a line, grabbed the belt of the one in front of us,2 and were blindfolded. Well, except the Leader. He took us through a forest, around trees, beside a swamp, and over sand dunes down to the beach.
Unable to see, we quickly learned to trust the Leader. Only he knew where we were going, the way to get there, how to make it through difficult areas, and what awaited us. At last we removed our blindfolds and looked up into a clear, dark sky filled with twinkling stars.
My sheep listen to my voice; I know them, and they follow me.3
I remembered that adventure recently while studying what it means to "follow". In the Bible many words and phrases are translated "follow". Some are commands to do something. Others relate to time and order. Many refer broadly to "walking or going after" someone.
But Jesus almost always used just one word…akoloutheo, a combination of two words which separately would mean "first" (as in priority) and "road". Combined, akoloutheo was not so much a command as an invitation to accompany Him on the road.
This was the word when He called Peter, Andrew, Phillip and Matthew,4 spoke to the man who first had to bury his father,5 and answered the one who asked how to inherit eternal life.6 He used it to describe those who love Him above all, take up their cross, and know His voice.7
Every day brings a new invitation to follow Jesus.
Ancient Greek words often paint a picture. The one in akoloutheo is of a man walking along a road and inviting another to join him on his journey. That is what Jesus was doing long ago, and what He continues to do even now…every day…to each of us.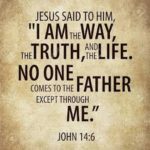 Jesus once said, I am the way. 8 The Ancient Greek word for "the" defines what follows as specific, separate, and apart. And the word for "way"? It is hodos and means "road". I am THE Road.
Will you accept His invitation every morning and chase after Him throughout the day? Will you trust Him to know where He is going, the way to get there, how to make it through difficult areas, and what awaits you? Will you join Him on the journey? Then…follow Him!
Ciloa Forever,
Chuck
Chuck Graham is Founder and Executive Director of Ciloa, an international ministry devoted to sharing God's encouragement and teaching how to encourage one another. Also an author and speaker, Chuck and his wife, Beverly, live in Lawrenceville, Georgia, USA. Learn more about Chuck and Ciloa at www.Ciloa.org.
Footnotes: (1) Also known as midges, many believe they come directly from Hell. (2) I might possibly have ripped a belt loop off the jeans of the person in front of me. Hard to say. It was dark. (3) Read John 10:27. (4) Read Mark 1:16-18, John 1:43, Matthew 9:9. (5) Read Matthew 8:21-22. (6) Read Mark 10:17-21. (7) Read Matthew 10:37-38, Luke 9:23, John 10:14-16, 27-28. (8) Read John 14:6.
Pictures: Banner Shot: Martin Lawrence, Sunrise Over The Quaraing, www.martinlawrencephotography.com; 3rd Photo: 123RF.com.