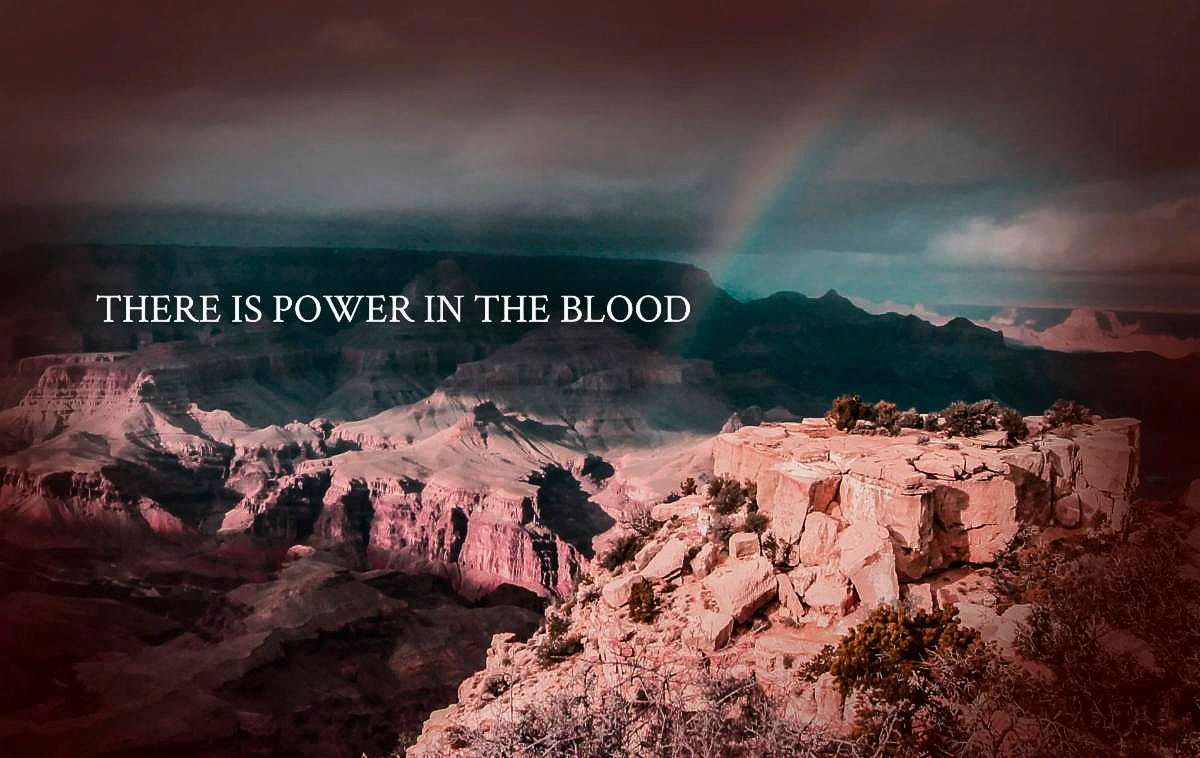 Volume XXIII, Issue 33
Sometimes the Spirit Sings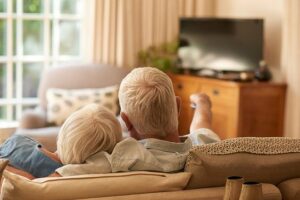 So…just for your edification. Sometimes watching television surprises me. Well, okay. Watching television almost always surprises me. But sometimes I am surprised in an uplifting, encouraging way.
We were watching an episode of Death in Paradise. 1 I highly recommend this British–French mystery for the clever plots and interesting characters.
One night's episode began with a Pentecostal church service. No ridicule. No mockery. Honest, believable characters living believable lives. I was surprised.
There's Power in the Blood of the Lamb.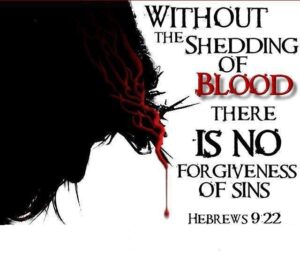 And there were Caribbean singers in island dress singing a classic Christian song…There's Power in the Blood. 2 I was surprised again. For those of you who don't know the words of the song:
Would you be free from the burden of sin? There's power in the Blood. Power in the Blood.
Would you o'er evil a victory win? There's wonderful power in the Blood.
There is power, power, wonder-working power, in the Blood of the Lamb.
There is power, power, wonder-working power, in the precious Blood of the Lamb.
The Spirit speaks, whispers, and sings.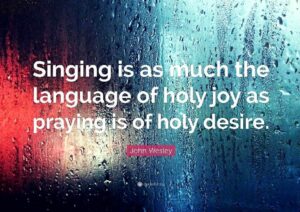 The singers sang like they meant it…a full verse and chorus! And I sang along, because I believe it! I wondered a little at the choice of music, because whoever wrote the script was deep into the Gospel here.
Rather off the beaten path of any other show I've seen recently. I expected the story line to include something critical. You probably know what I mean. But what I expected didn't happen. I was surprised by that as well.
So here's your take-away: Sometimes the Spirit speaks. Sometimes the Spirit whispers. And sometimes the Spirit sings from the television set…in the most unexpected and surprising of ways. Have a blessed day.
Just saying,
KC
KC Pearcey is a devoted follower of Jesus…a wife, a mom, a grandmother…a retired teacher with 40 years experience who spends her days traveling with Darling Husband, writing a series of cozy murder mystery novels, and planning a new series of books for young people, all while she looks for the miracles in everyday life.
Footnotes: (1) Death in Paradise (2011–), produced by Red Planet Pictures, Atlantique Production, Kudos (2011–2013). (2) Power in the Blood, written and composed in 1899 by Lewis Edgar Jones (1865–1936).
Pictures: Banner: There Is Power In The Blood, from the blog "There Is Power In The Blood", MelodyPublications.com. (1) Watching TV, Adobe Stock. (2) Hebrews 9:22, from the Bethel Articles blog "Without the Shedding of Blood There is no Forgiveness of Sins" (11-2-2017), bethelagindia.org, original design (The Bowed Head of Jesus) by shaggydawgg, redbubble.com. (3) Singing…the Language of Holy Joy, a John Wesley quote, QuoteFancy.com.